wild
herps
Phyllorhynchus browni
—
Saddled Leaf-nosed Snake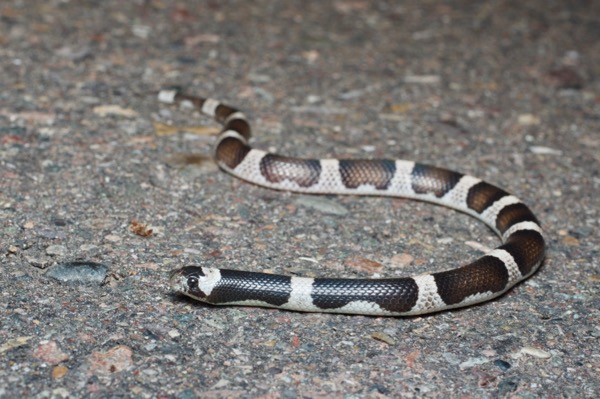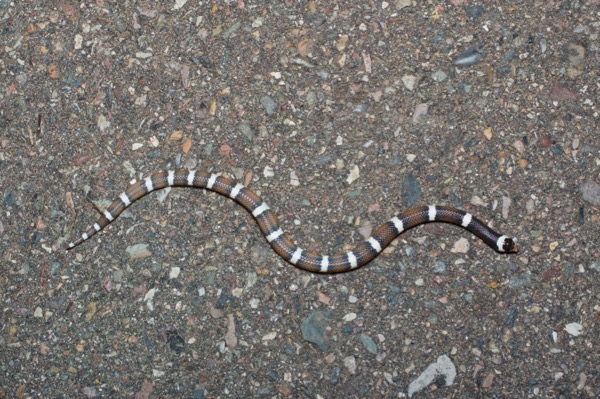 This handsome li'l snake comes in an assortment of hues. It was one of the more common serpents on the roads around Álamos.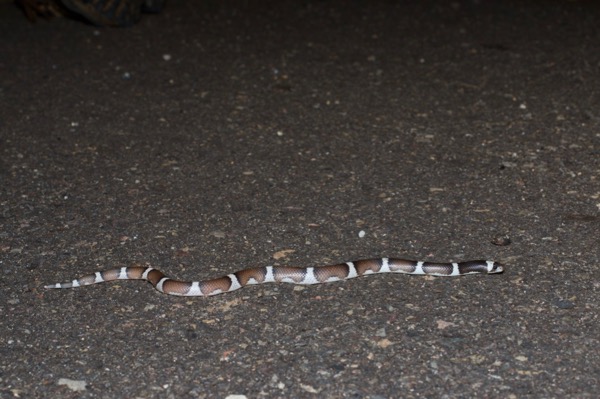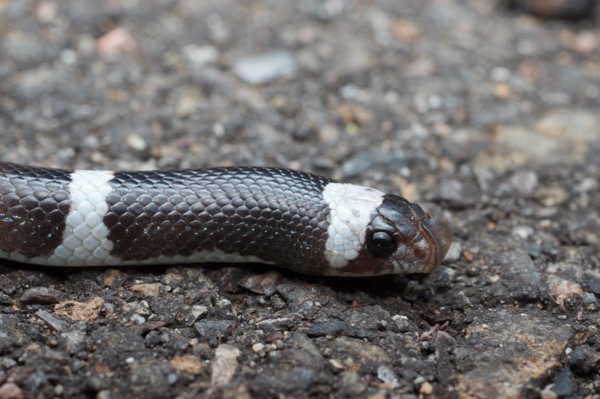 In the close-up you can see the profile of the big funny scale on the snout that gives this genus its English name.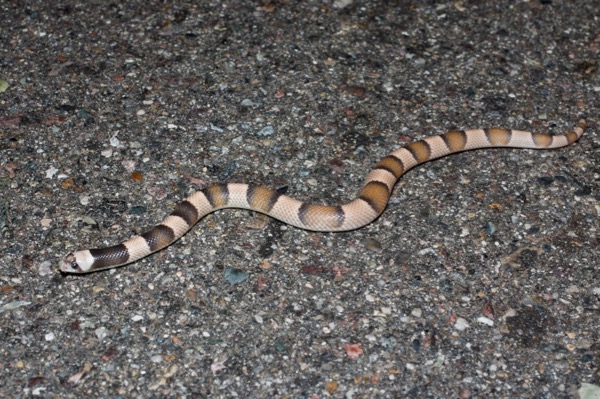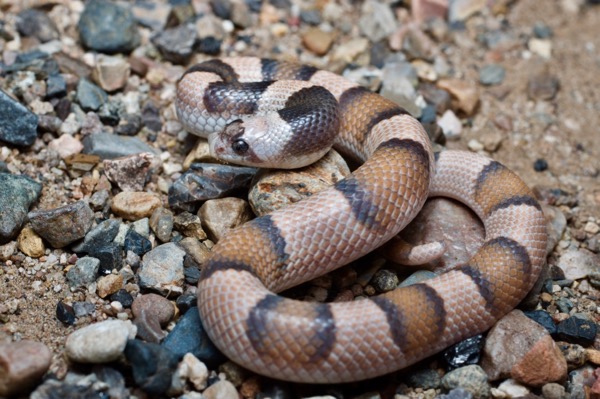 Here's a particularly beautiful specimen from a few days later.
Online references:
Printed references: