wild
herps
Pseudophilautus cavirostris
—
Hollow-snouted Shrub Frog
Also known as:
Tubercle Shrub Frog, Tibetan Shrub Frog, Tibetan Bubble-nest Frog
The common names including "Tibetan" are stale; this species as currently defined is found only in Sri Lanka.
One shortcoming of most bathrooms in the United States that I've visited is that they do not contain any good frogs. Thankfully, such was not the case in Sri Lanka! At my first stop in Sri Lanka I had both
impressive treefrogs
and
cute little microhylids
keeping the outdoor shower tiles warm at night. Here at my second stop we had this lovely bumpy shrub frog, which would be well-camouflaged in the forest, but was pretty darn obvious up on the bathroom wall.
The second picture is the same frog posed in a slightly more natural environment.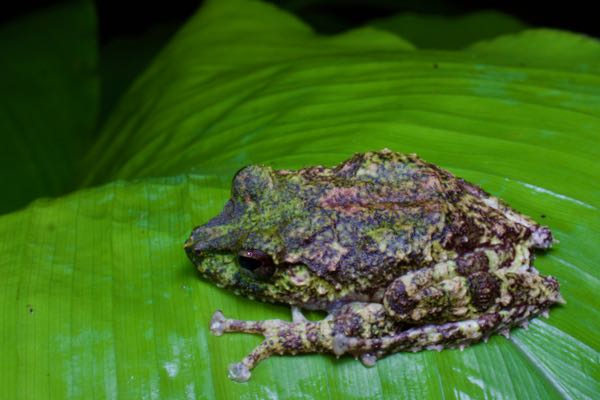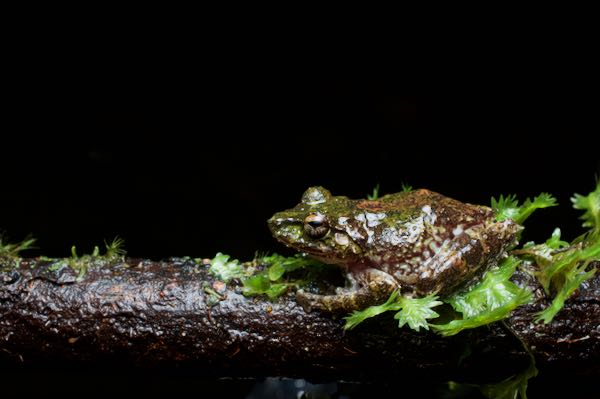 Here's a nicely colored one from another location, actually found in the actual forest.
Online references: