wild
herps
Pantherophis guttatus
—
Corn Snake
Also known as:
Eastern Corn Snake, Red Corn Snake
Corn Snakes are among the most common and oft-seen snakes in Florida, and yet I had to visit Florida many, many times before I finally saw one. Is that fair?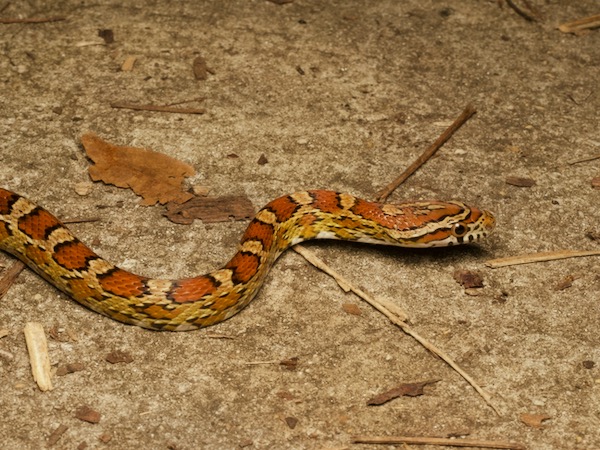 My second and third Corn Snakes showed up on the same night. I can see why people like these things.
Online references:
Printed references: