wild
herps
Polypedates macrotis
—
Dark-eared Treefrog
Also known as:
Brown-striped Treefrog, Baram Whipping Frog, Bongao Treefrog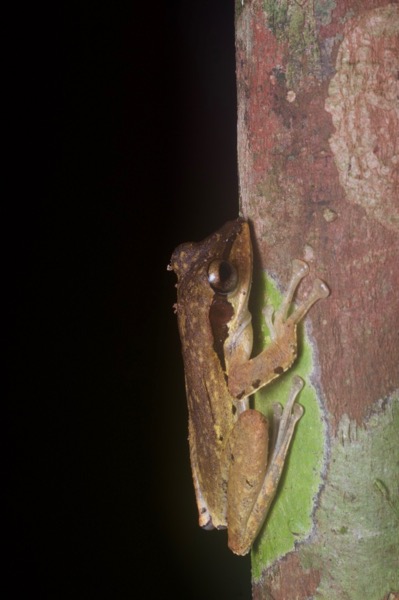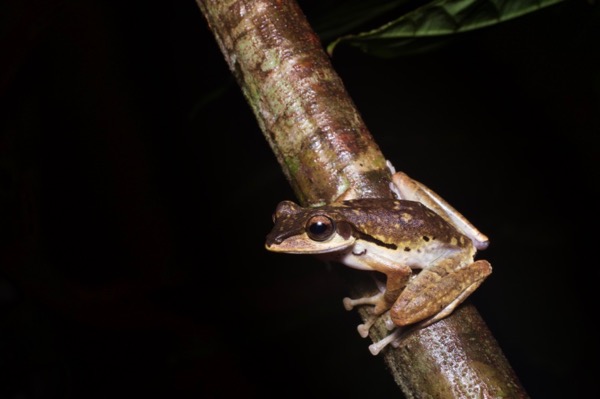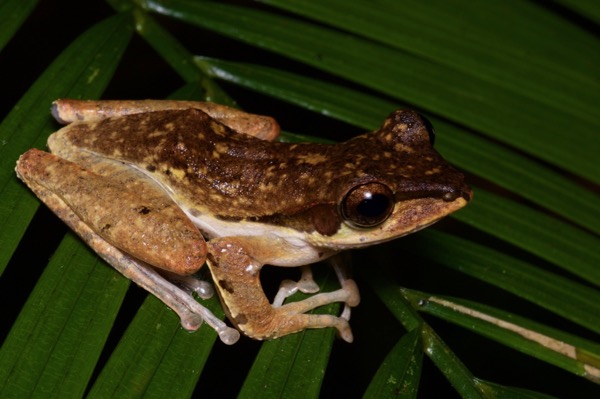 This was one of the relatively few frog species that I saw both in Peninsular Malaysia and in Borneo.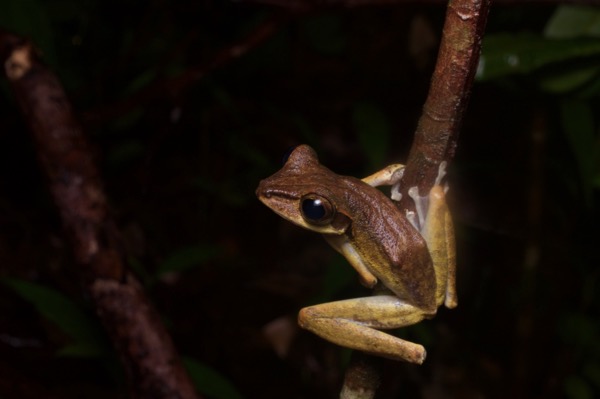 This one has much less of a mottled pattern, but I'm still reasonably confident that it's the same species.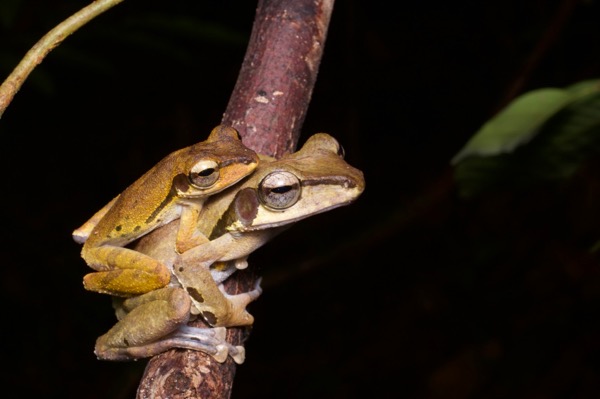 One can never have too many frogs. Live it up, guys!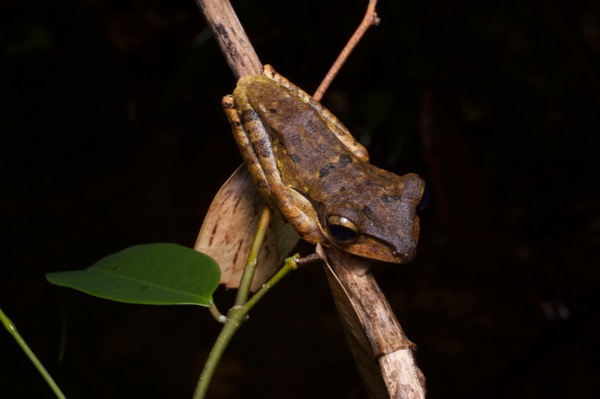 I had trouble identifying this one because the distinguishing "dark ear" isn't visible from this angle, and it seemed more strongly patterned than the
Polypedates macrotis
that I remembered. Fortunately
Kurt
recognized it, and I now see that its pattern is quite similar to some of the ones I saw at Kubah National Park last year.
Online references:
Printed references:
Inger, R. F., Stuebing, R. B., Grafe, T. U., Dehling, J. M. 2017. A Field Guide to the Frogs of Borneo, Third Edition
Wahab, T. B., Das, I., Min, P. Y., Haas, A. 2014. A Photographic Guide to Frogs of Kubah National Park