wild
herps
Phelsuma madagascariensis
—
Madagascar Day Gecko
This charming fellow kept the bug count low on the front porch of our room. Or perhaps I should say "lower".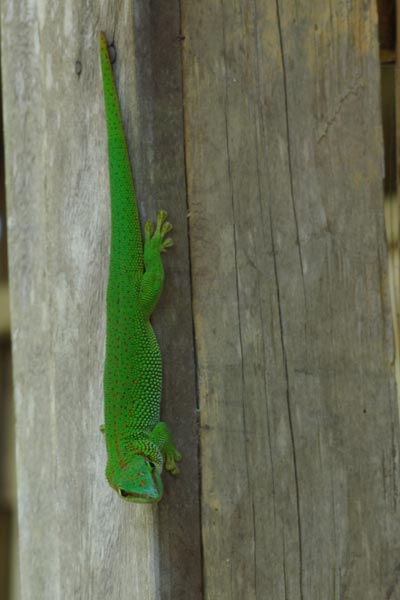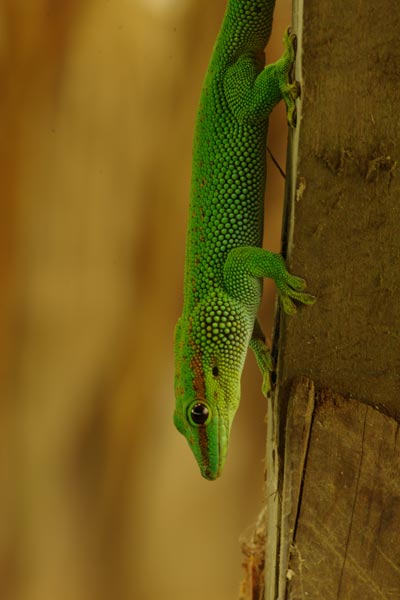 Among the various geckos hanging out on the grounds of this small rainforest lodge were a few impressively large specimens of
Phelsuma madagascariensis
. This one was keeping us entertained while we ate lunch.
Here is a list of all the reptiles and frogs I saw on this trip to Madagascar.
Printed references: