wild
herps
Pygopus nigriceps
—
Western Hooded Scaly-foot
Some other names for this species:
Hooded Scaly-foot
I thought this little critter was my first Australian snake when I spotted it crossing the road at night, but a more careful examination revealed that it was my first legless lizard instead. One giveaway is that the pattern on its tail changes fairly dramatically about 3/4 of the way down from the head to the tip of the tail, an indication that the tail has broken off and regenerated. Snakes can't do the lizard trick of regrowing a broken tail.
My friend Peter May points out that "Scaly-foot" is a somewhat silly name for a lizard with no legs. Apparently these lizards have noticeable spurs where the rear legs would be if they had rear legs. Even so, I've got to agree with Dr. May.
Here is a complete list of the reptiles and frogs I saw on this trip to Australia.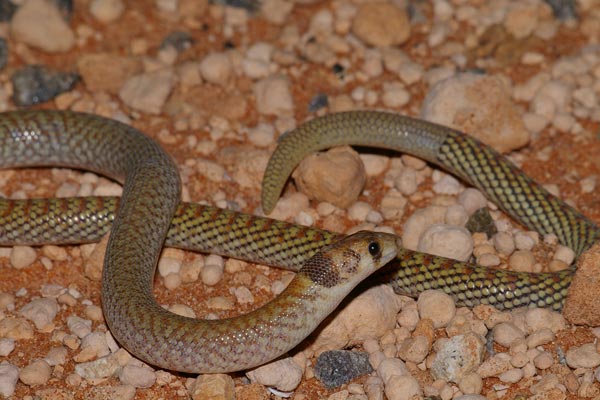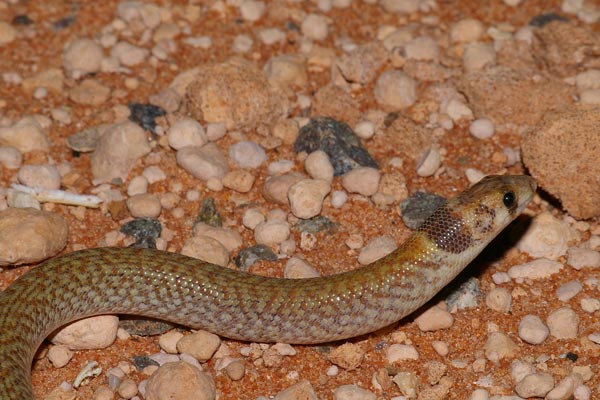 My friend Don and I were road-crusing for herps after dark along the road between Denham and Monkey Mia when we saw this guy. Like the one I saw in Uluru, this one also had a regenerated tail. This one I recognized as a lizard on the spot, so I wasn't worried about getting close-ups.
Here is a complete list of the reptiles and frogs I saw on this trip to Western Australia.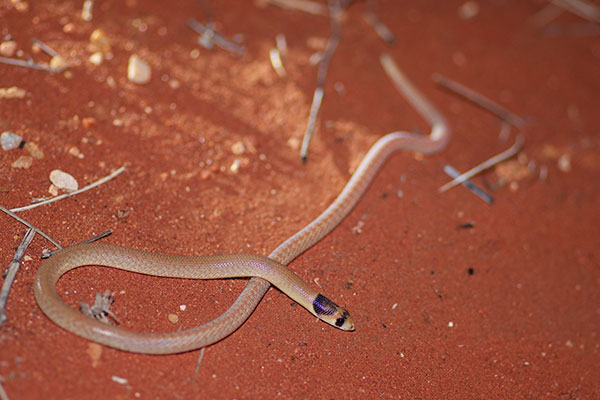 Once again, I fell for the old "slithery shape in the road, must be a snake" false line of reasoning, leading to mild disappointment when I realized it was a legless lizard, and one I had seen previously. When will I ever learn? When?
Printed references: