wild
herps
Pelturagonia nigrilabris
—
Black-lipped Shrub Lizard
Also known as:
Black-lipped Eye-browed Lizard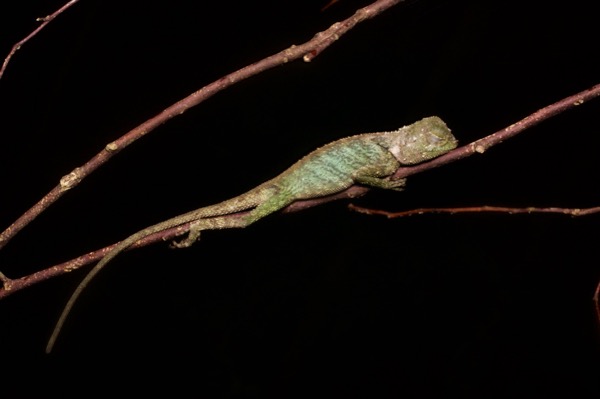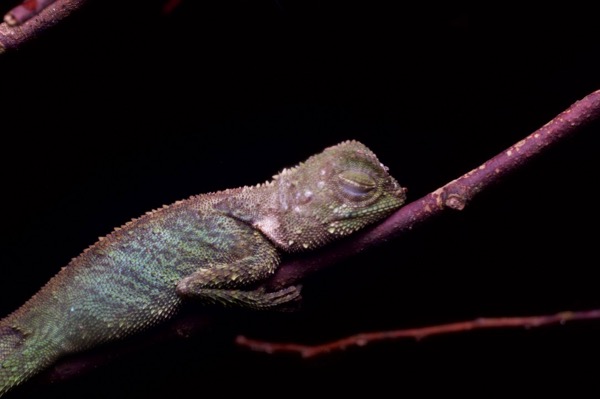 At first glance, I thought this adorably cute sleeping lizard was another of the
Dusky Earless Agamas
that I had seen so often in Malaysia. But the proportions seemed off: the head was too big, and the tail a little short, and the body a little bulky. Back at my room the next day, I consulted the books I had brought and guessed that it was
Phoxophrys nigrilabris
instead. Later I had this opinion confirmed by a knowledgeable herpetologist.
My Travelogues and Trip Lists page includes a complete list of the herps I saw in the wild on this trip to Malaysia, as well as a travelogue of the trip.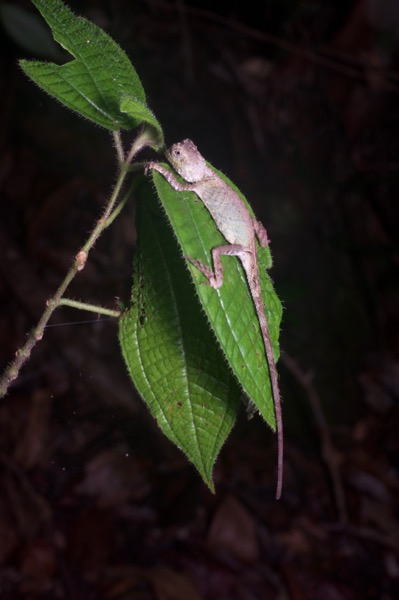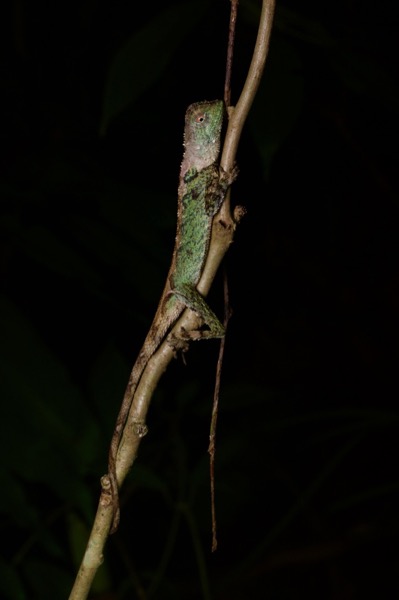 Apparently this species is equally happy sleeping horizontally or vertically.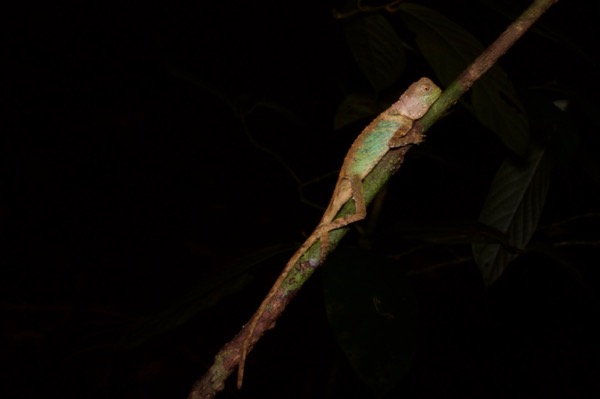 Or even sleeping at a 45-degree angle.
Online references:
Printed references: