wild
herps
Pelophylax ridibundus
—
Marsh Frog
Some other names for this species:
Eurasian Marsh Frog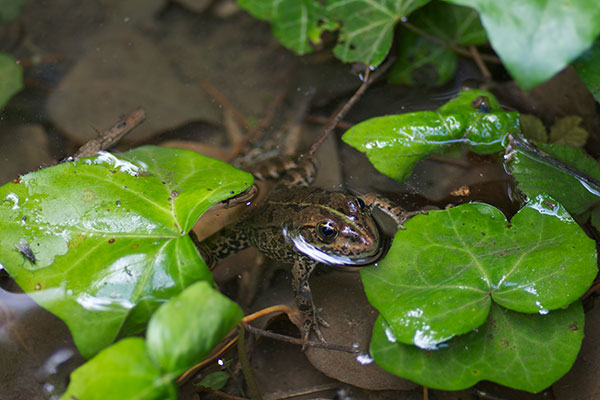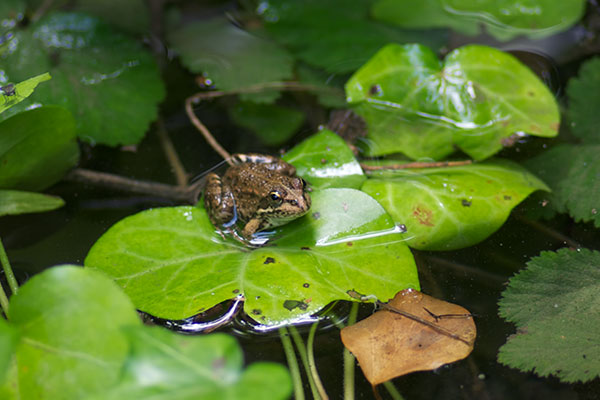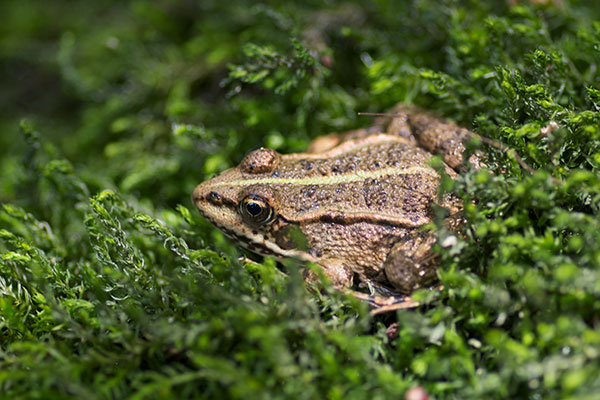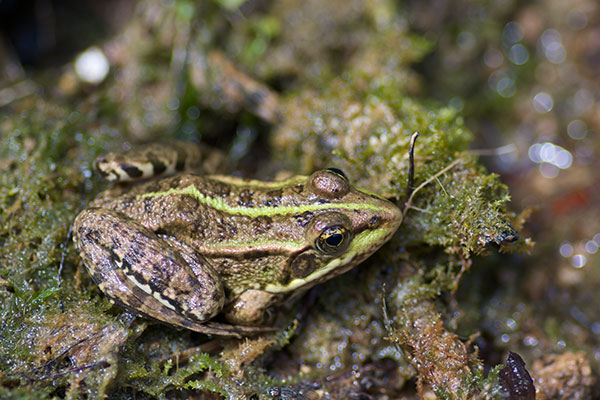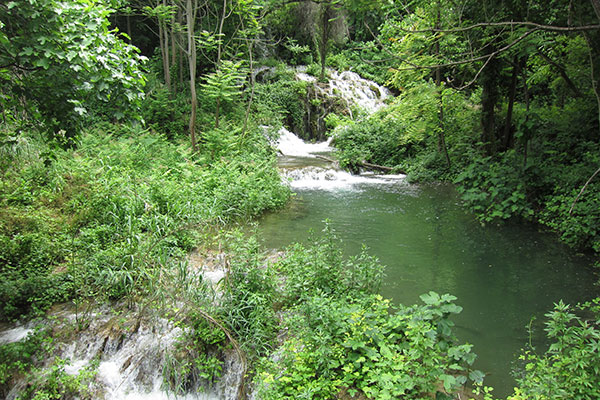 A shore excursion from our Mediterranean cruise took us to the beautiful Krka National Park, whose main attraction is a complex series of waterfalls that you can explore via paths and boardwalks. I spotted seven or eight of these frogs in calm, shallow-water pools near the boardwalk. This is the largest native frog in Europe, though the introduced American Bullfrog is larger. I didn't see any great big ones though.
The paths and boardwalks through the waterfall area were very busy, and each time I stopped to photograph a frog I would gather a little crowd of fellow tourists. It took them awhile to figure out what I was photographing, but once they did so they lined up for their turn.
Printed references: