wild
herps
Podarcis siculus
—
Italian Wall Lizard
Many references use the feminized name
P. sicula
Thanks to Mario Schweiger of
fieldherping.eu
for clarifying that
P. siculus
is the correct name, per
these
two
journal articles.
Subspecies I've seen: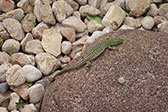 P. s. campestris
Northern Italian Wall Lizard
Podarcis siculus campestris
—
Northern Italian Wall Lizard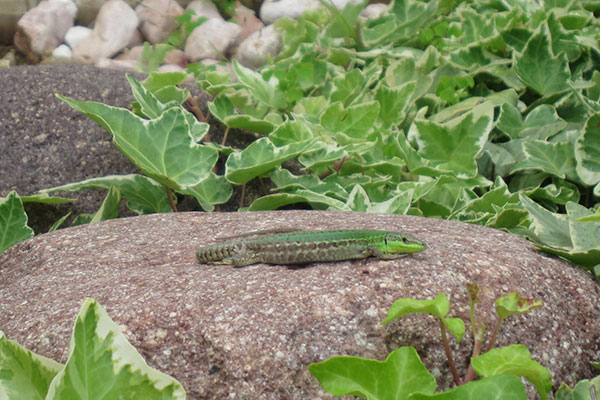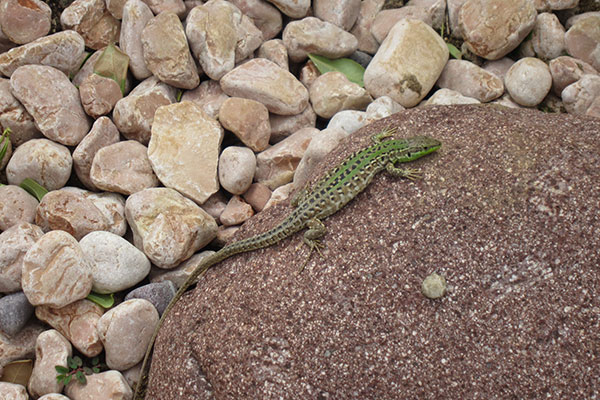 After a nice walk around the beautiful waterfalls at Krka National Park, our tour group piled into a bus and were taken to a small restaurant on the grounds of the park. As we filed into the restaurant, I spied a touch of green on a rock in a small rock garden. I waited until everyone else passed me so nobody would come by to see what I was doing and spook the lizard, then got a few photos. In a couple of slow spots during the meal I snuck out to see if any lizards were being especially photogenic. And they were!
Printed references: