wild
herps
Pelusios sinuatus
—
Serrated Hinged Terrapin
Some other names for this species:
East African Serrated Mud Turtle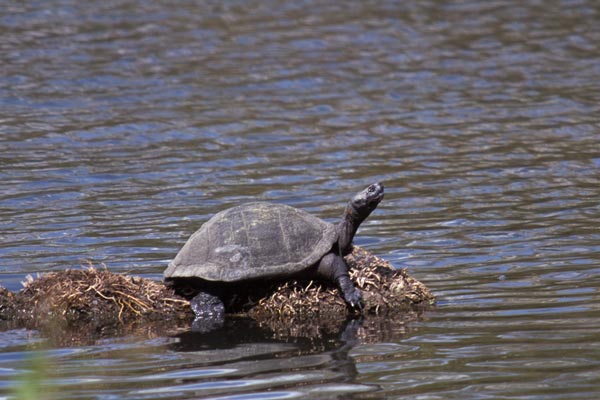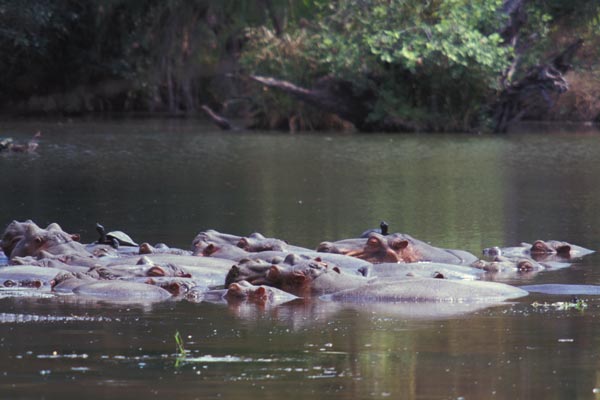 Finch Hatton's tented camp is located around a series of ponds at the west edge of Tsavo West National Park. Within the ponds dwell hippos and crocodiles, as well as a good number of these largish aquatic turtles. As you can see in the second picture, they didn't distinguish between perching on rocks, logs, or hippo heads.
Printed references:
Ernst, C. H., Barbour, R. W. 1989. Turtles of the World
Obst, F. J., Richter, K., Jacob, U. 1988. The Completely Illustrated Atlas of Reptiles and Amphibians for the Terrarium
Spawls, S., Howell, K., Hinkel, H., Menegon, M. 2018. A Field Guide to East African Reptiles, 2nd edition