wild
herps
Phrynosoma solare
—
Regal Horned Lizard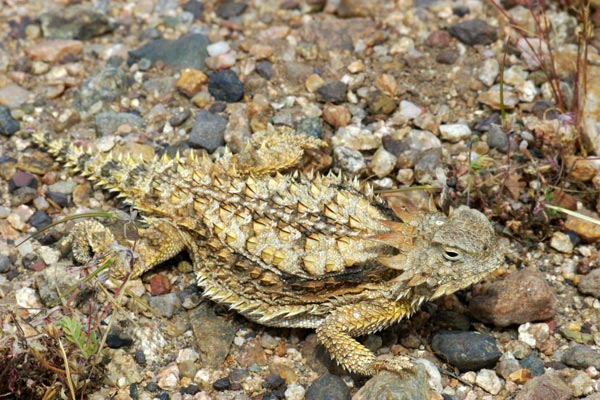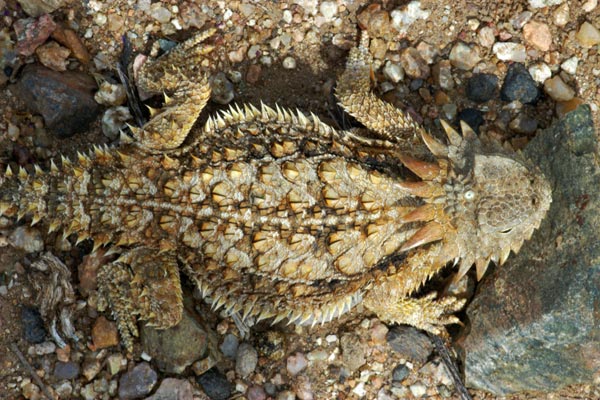 We were pulling our little RV onto the dirt road at Agua Fria National Monument, looking for a good place to camp with our dogs, when I spotted a lizardy motion ahead. This grumpy-looking horned lizard had made the mistake of moving. If it had remained still, there's no way I would have noticed it. I hollered "that's a horned lizard!" and Monica quickly stopped so I could rush out for a photo session.
Regal horned lizards are the largest U.S. species of horned lizard (Mexico, where all non-U.S. horned lizard species live, features the Giant Horned Lizard, Phrynosoma asio). One of the distinguishing features of Regal horned lizards is the set of four equally-spaced equally-long horns on the back of the head.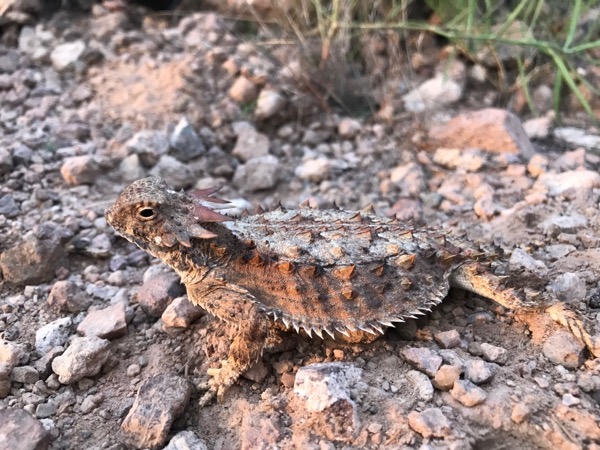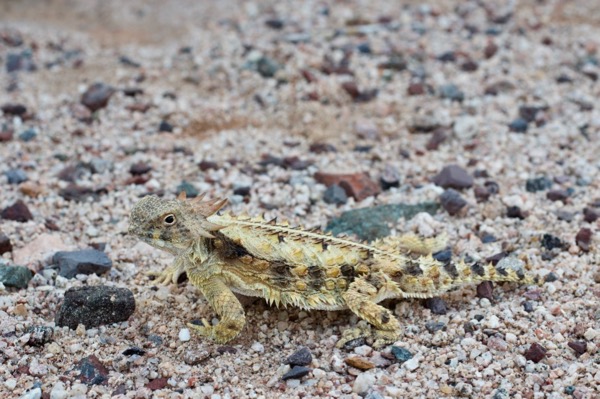 I was really hoping to find one or more of Mexico's endemic horned lizards, especially the
Rock Horned Lizard
, on this trip. Alas, it was not to be. But my consolation prize was a pair of beautiful Regal Horned Lizards that we saw on the road in the late afternoon, no more than fifteen minutes apart.
Online references:
Eric Pianka and Wendy Hodge's excellent article on horned lizards, from the University of Texas.
Printed references: