wild
herps
Phyllodactylus tuberculosus
—
Yellow-bellied Gecko
Subspecies I've seen: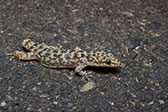 P. t. saxatilis
Yellow-bellied Gecko
Phyllodactylus tuberculosus saxatilis
—
Yellow-bellied Gecko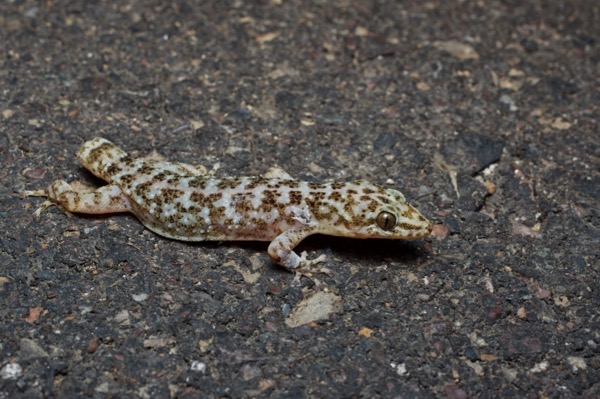 Two species of
Phyllodactylus
are known from this area,
P. tuberculosus
and
P. homolepidurus
. The
area field guide
isn't particularly reassuring about distinguishing them; it lists some typical differences but then says "Distinguishing between the Sonoran Leaf-toed Gecko and the Yellow-bellied Gecko is often difficult, and some specimens defy characterization to one species or the other". I studied my photos for a while and tentatively concluded that they were all
P. tuberculosus
, but don't sue me if you think I'm wrong.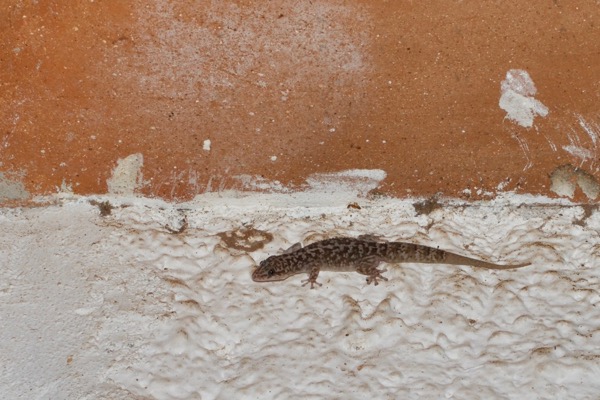 This well-fed specimen patrolled the outside of our sleeping quarters at Rancho Acosta.
Online references:
Printed references: