wild
herps
Plethodon vehiculum
—
Western Red-backed Salamander
Also known as:
Western Redback Salamander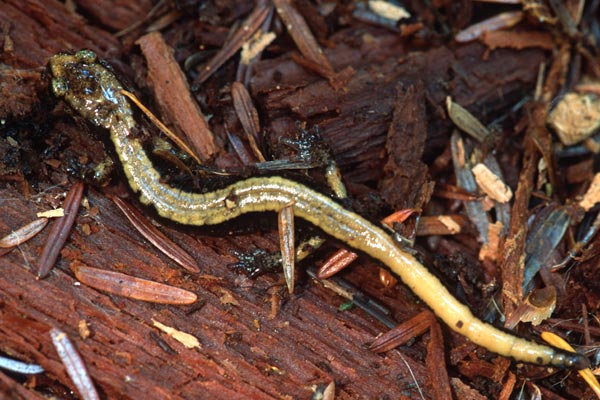 We visited the famous Hoh Rainforest during that brief part of the summer when it's not drenched in torrential rain. In fact, it hadn't rained for awhile and the ground was mostly dry, so I was extra happy to discover this salamander under a log. I'll bet visiting any other time of the year would reveal many more salamanders, but be much less pleasant.
I originally identified this salamander as Van Dyke's Salamander, Plethodon vandykei. Thanks to Joshua Puhn for pointing out my mistake. The two species are very difficult to tell apart from a photo or two, but due to the location where this was found, the time of year, the relative abundance of the two species, and the number of costal grooves, it seems very likely to be Plethodon vehiculum.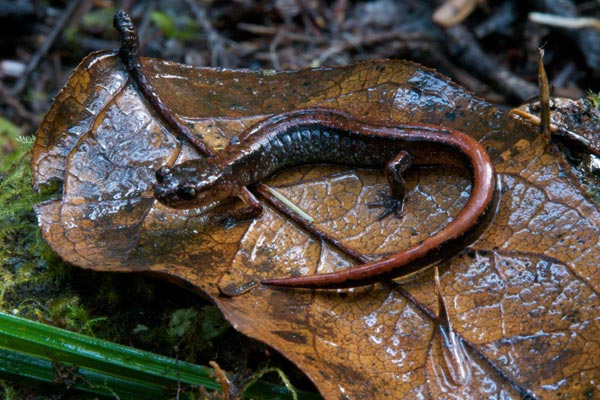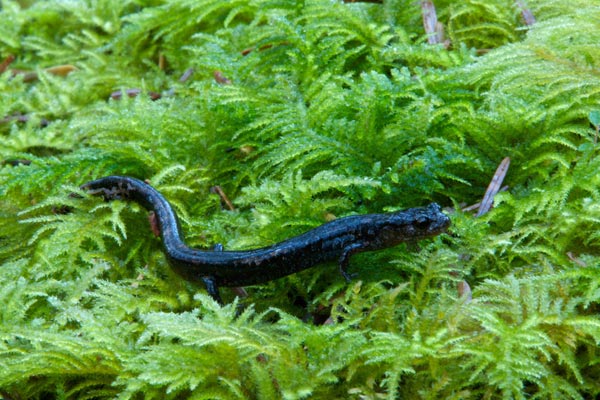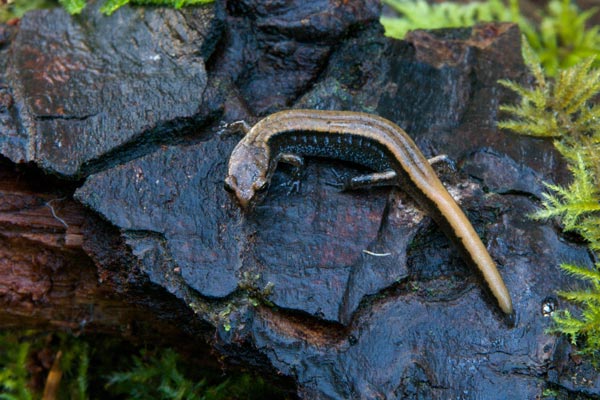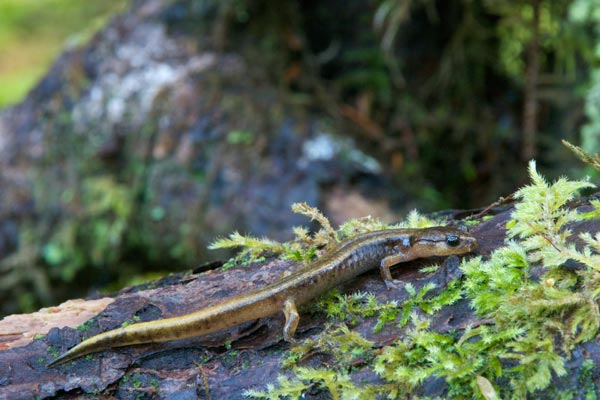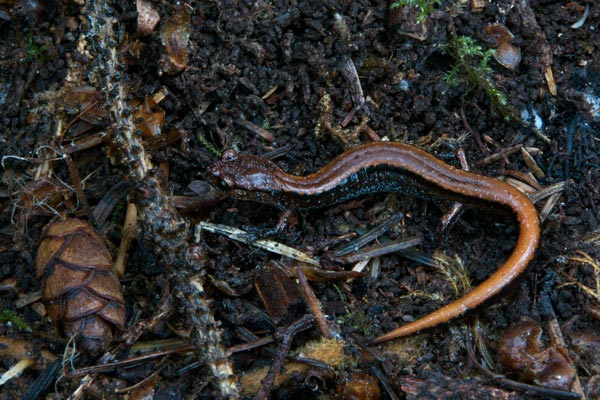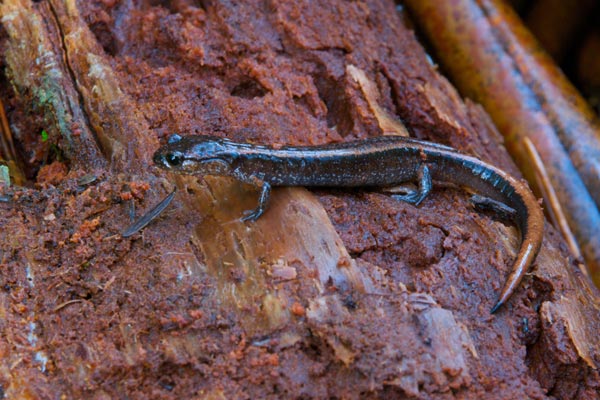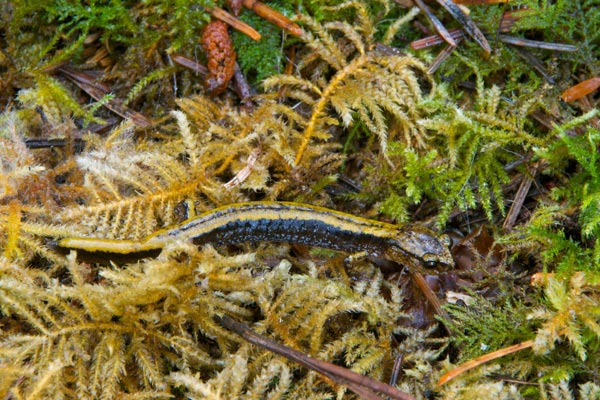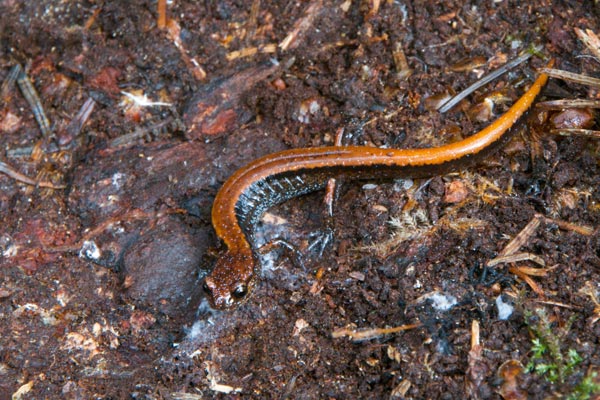 It had drizzled gently most of the day on Thanksgiving, so the day after Thanksgiving was a fine day for salamanders. Like their eastern
Red-backed Salamander
cousins, the Western Red-backed Salamanders pay no attention to their standard English name and come festooned in shades from yellow to red to brown to black. All of the individuals pictured here were within a half mile of each other, and most were within 100 feet of each other.
Printed references: