wild
herps
Rana boylii
—
Foothill Yellow-legged Frog
Also known as:
Foothills Yellow-legged Frog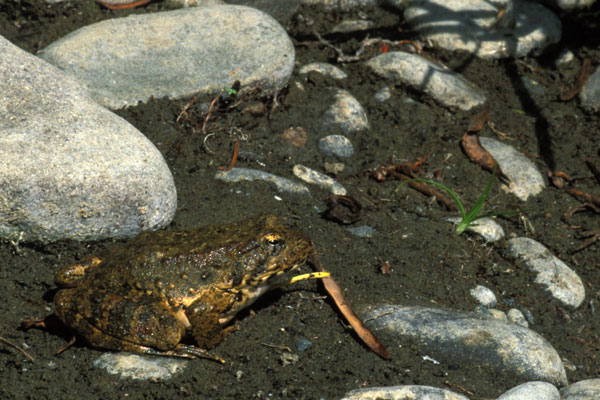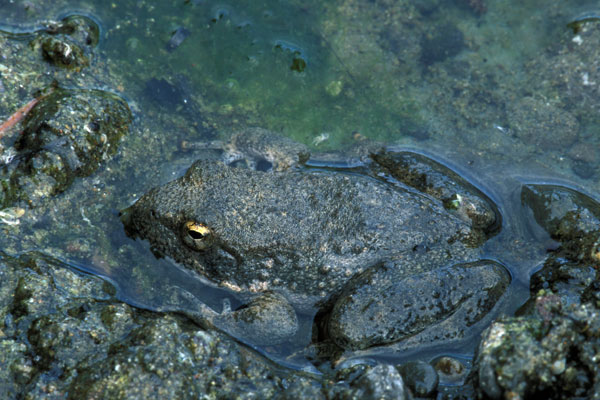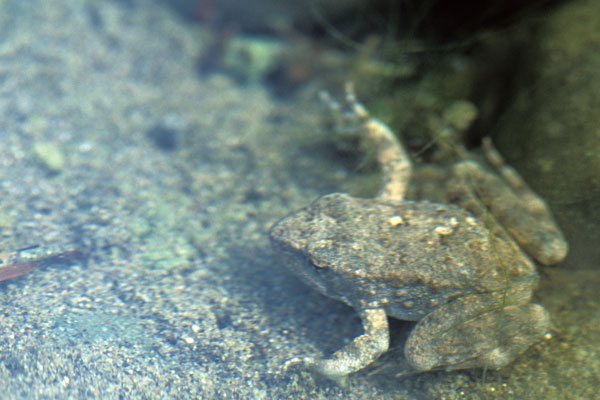 Though they are diminishing in number in many places throughout California, Foothill Yellow-legged Frogs were plentiful in this stretch of the Eel River. They hung out at the water's edge, and most would leap into the water when I got anywhere near. Once in the water, they swam a few feet from shore and then down, usually wedging themselves between small rocks or under leaves on the river bottom. Most of the hundreds of these frogs I saw were juveniles, but the first one pictured here is a large adult.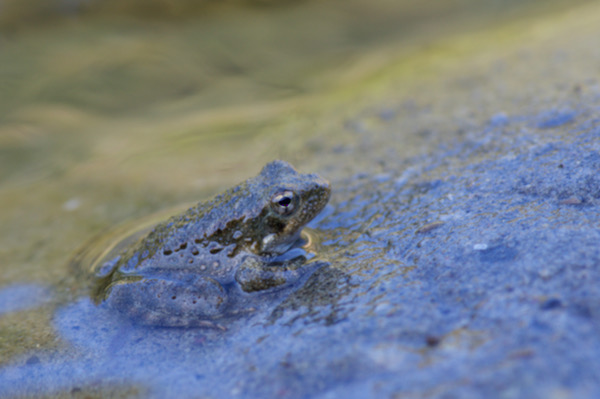 Has it really been seventeen years since I last saw this species? Yowza!
Printed references: