wild
herps
Lithobates grylio
—
Pig Frog
The genus Lithobates was split from Rana by Frost et al in 2006. This has been a controversial change ever since, and many authorities continue to use Rana.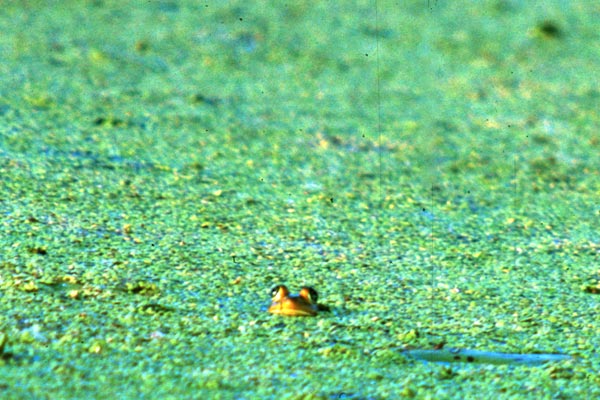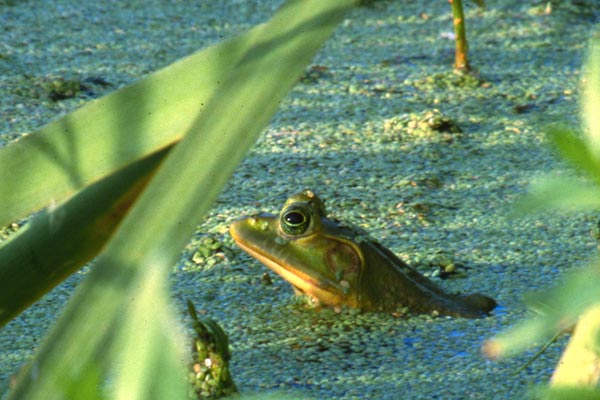 Dr. Peter May
and I saw many of these large frogs just off the dikes in Emeralda Marsh. Most of them appeared like the first picture here -- just a pair of frog eyes and a frog snout sticking up out of the water plants. Pig frogs, true to their name, make a wonderful loud grunting noise.
For more about the wildlife of Emeralda Marsh, check out Dr. May's Emeralda Journal.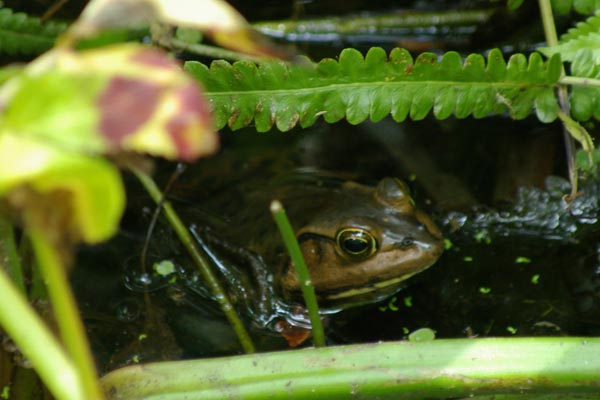 These large frogs are no doubt plentiful along the amazing Corkscrew Swamp boardwalk, but they didn't grow to be large by being obvious. I was lucky to spot this one hiding in the foliage.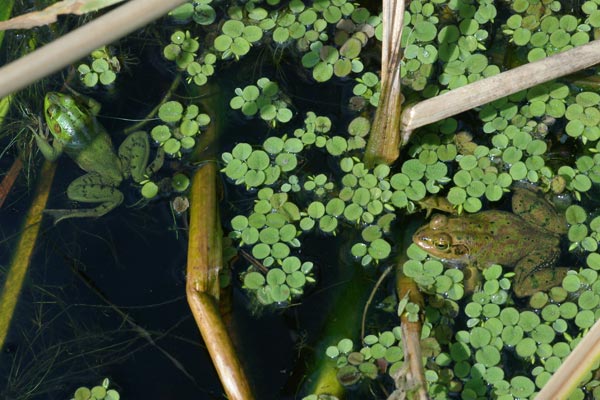 This was the first really good look at these frogs that I've gotten. One of the roads in the park crosses over a small stream right at a spot favored by the local breeding alligator population. A raised platform was built here to allow good looks at the alligators, which are much less common here than in many parts of Florida. When we visited, there was a mother alligator with a few babies crawling on and near her, and there were also four colorful pig frogs floating in the pond directly below us; only two of them fit in the frame though.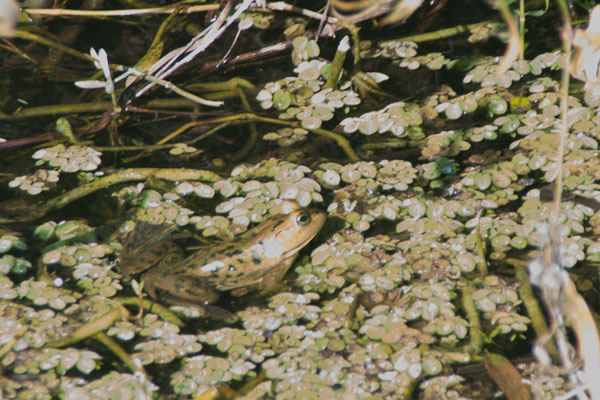 I saw quite a few small-to-medium pig frogs in the
alligator-laden canal
at Shark Valley. Some of them were grunting their humorously piggy grunts. None of them posed near my edge of the canal, though, so I only got a series of lame photos like this one.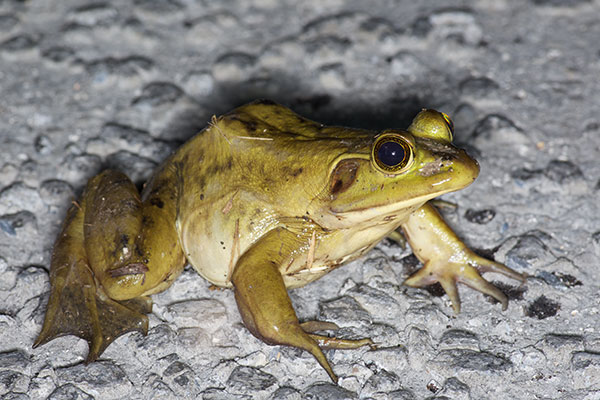 Finally, a big old pig frog posing out in the open. This somewhat debris-encrusted frog was hanging out on the road at night, just waiting to be photographed.
Printed references: