wild
herps
Rhynchoedura ornata
—
Western Beaked Gecko
Some other names for this species:
Ornate Beaked Gecko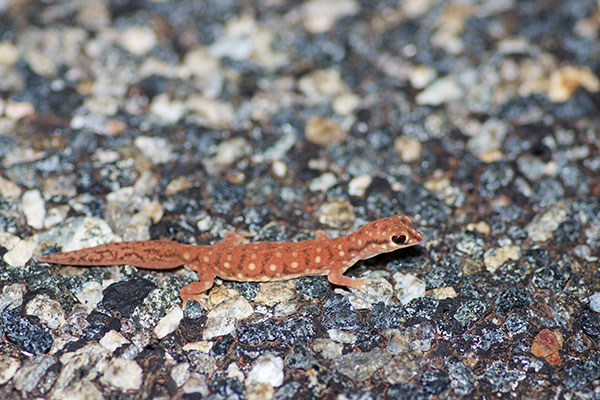 These pretty little pointy-nosed geckos are termite-eating specialists.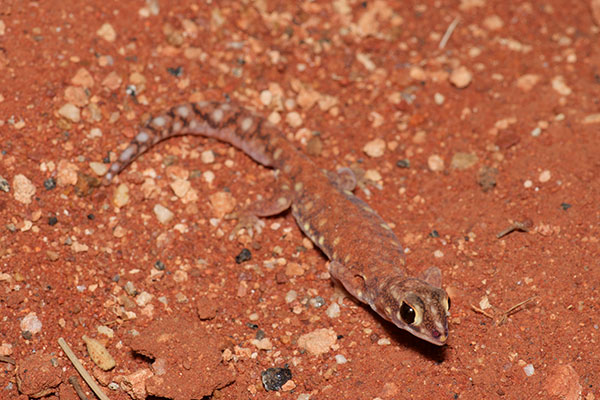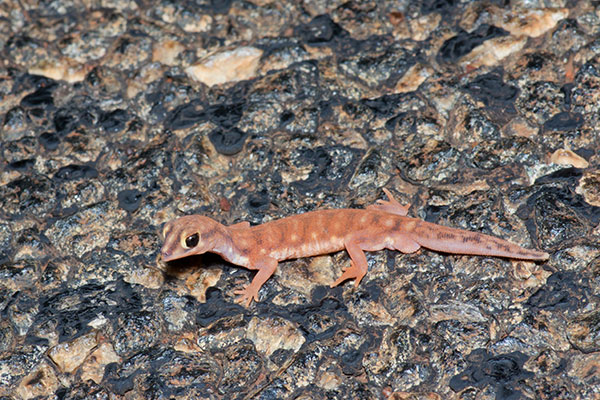 These two must have just recently woken up and climbed out of their daytime hiding places, because they are still covered with the fine red sand of the Red Center.
Stand up proudly, little gecko!
Printed references: