wild
herps
Rhacophorus pardalis
—
Harlequin Flying Frog
Some other names for this species:
Harlequin Treefrog, Panther Flying Frog, Panther Treefrog, Gliding Treefrog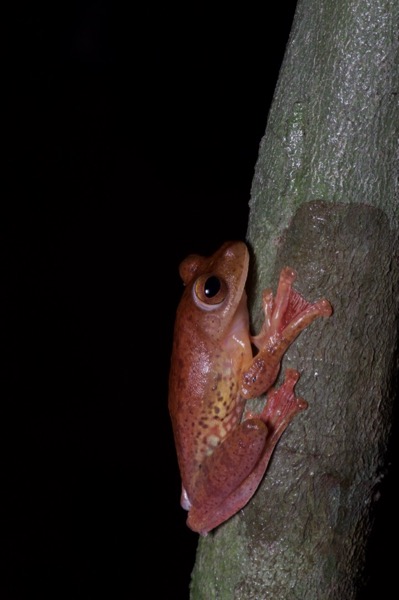 This is a smaller and less dramatic-looking species of "flying frog" than
the famous one
that I saw on my first night in Malaysia. This is more of a traditional treefrog in appearance; it does have strong webbing on the feet, but not all the extra webbing on the sides and limbs that make Wallace's Flying Frog such a good glider.
My Travelogues and Trip Lists page includes a complete list of the herps I saw in the wild on this trip to Malaysia, as well as a travelogue of the trip.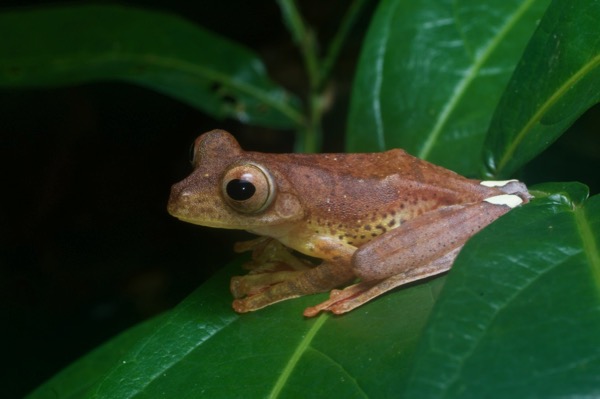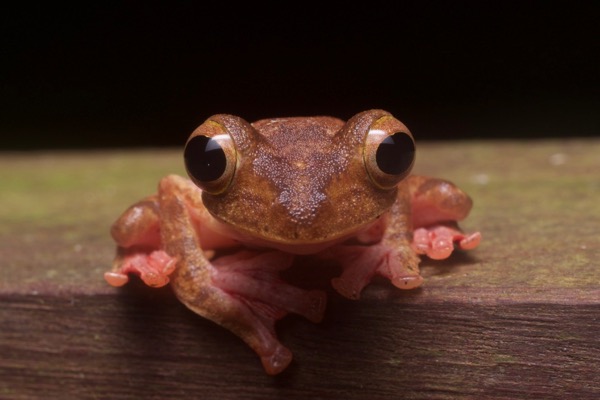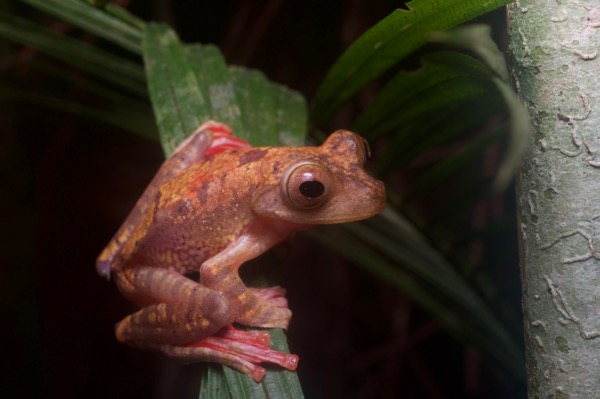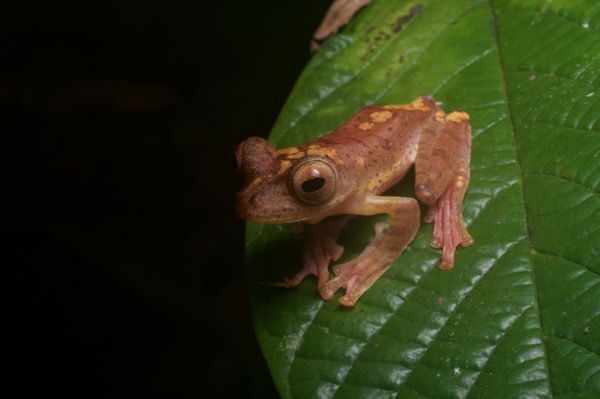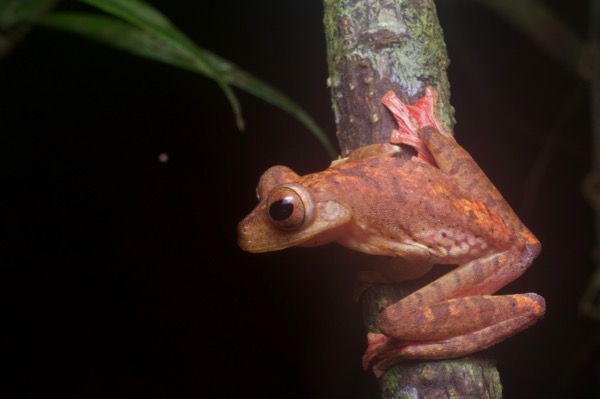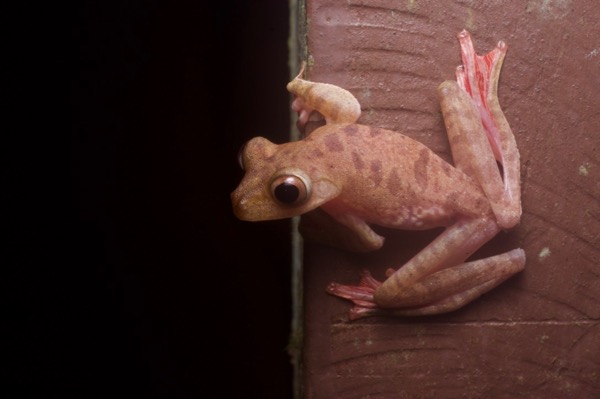 Kubah National Park is famous for its frogs, and these pastel beauties are one of the easiest species to find and photograph.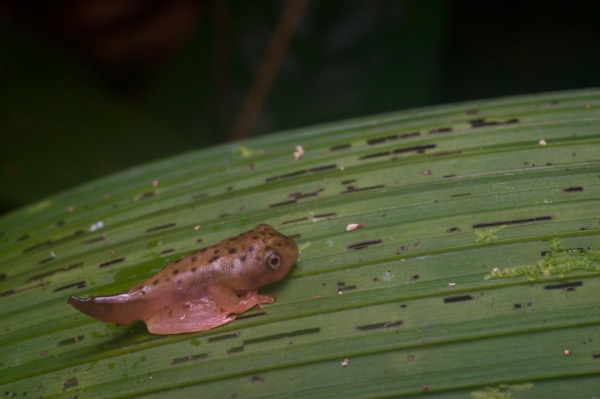 This cute li'l metamorph looked to me like a baby
Rhacophorus pardalis
, a guess that was later confirmed by frog expert
Alexander Haas
.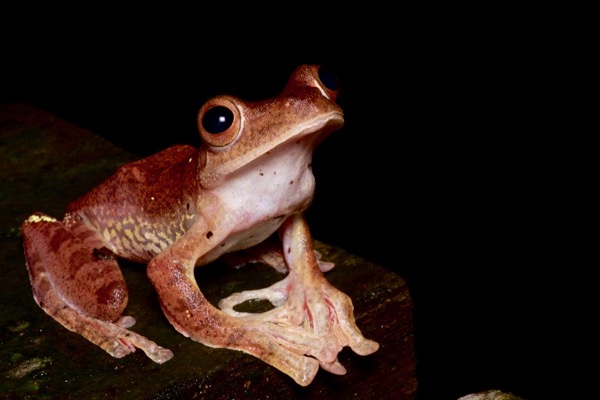 This frog was much bigger than any of the Rhacophorus pardalis that I had previously seen, which made me think it must be a different species. But after some research it seems that this is must be a large adult female and all those much littler ones were hopeful males.
Online references:
Printed references: