wild
herps
Lithobates vaillanti
—
Rainforest Frog
Some other names for this species:
Vaillant's Frog
The genus Lithobates was split from Rana by Frost et al in 2006. This has been a controversial change ever since, and many authorities continue to use Rana.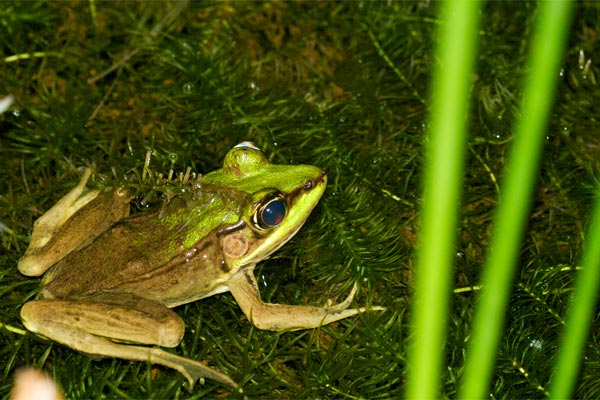 My sister and I saw many of these standard-looking frogs at a pond's edge late in the afternoon, and then again at night later on.
Printed references: