wild
herps
Scinax elaeochrous
—
Narrow-headed Treefrog
Also known as:
Olive Treefrog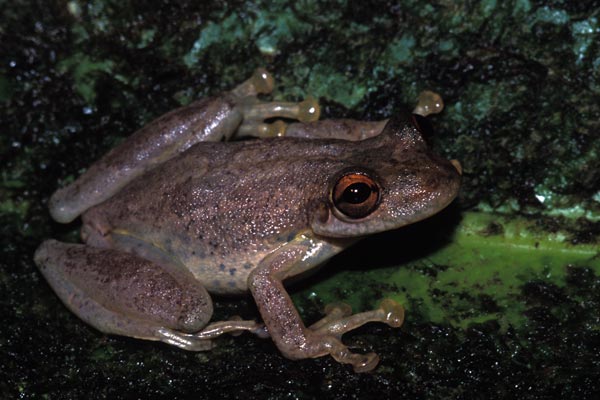 We found this frog on a night drive near a weedy airstrip in the town of Golfito, and captured it for photos the next day. We were driving alongside the airstrip because it was a good place to find snakes, but we didn't see any snakes. Still, it's a nice frog. Don't be putting down this frog, you snake-lovers you.
This frog was photographed on a herping trip with GreenTracks. Here is a complete list of the species we found on this GreenTracks trip.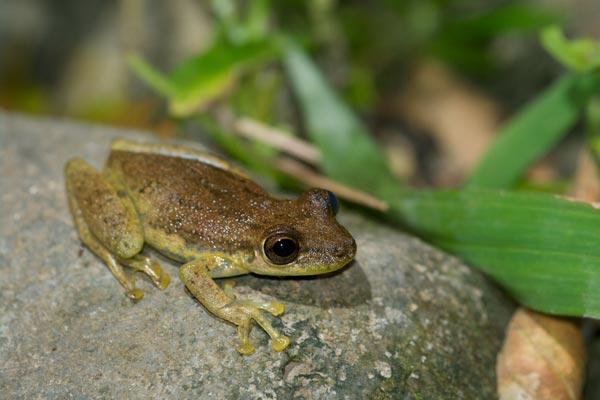 This was one of the half-dozen or so frogs we saw on a night hike at Sueño Azul. These frogs seem to always look like they're leaning forward in anticipation.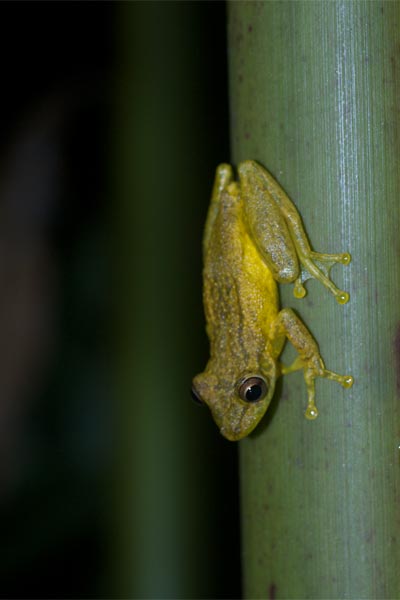 Eco Termales Hot Springs, like many small businesses in Costa Rica that are trying to attract the ecotourist dollar, has its own pond with a nice assortment of frogs. After we soaked in the volcano-heated waters and had a nice dinner, we followed our guide Jonathan Sequeira down a short narrow trail and saw eight or nine frogs of four or five species in a half hour or so, including this attractively yellow one.
Printed references: