wild
herps
Staurois guttatus
—
Black-spotted Rock Skipper
Also known as:
Black-spotted Rock Frog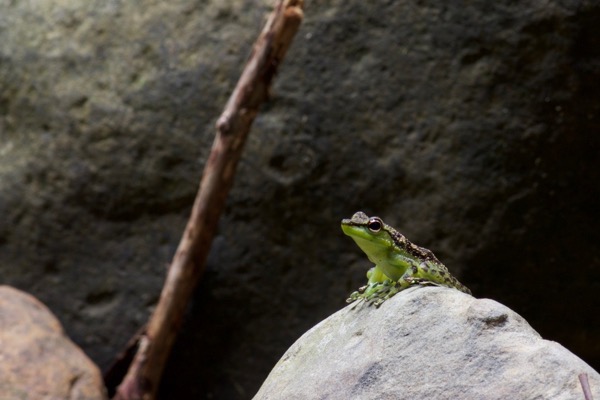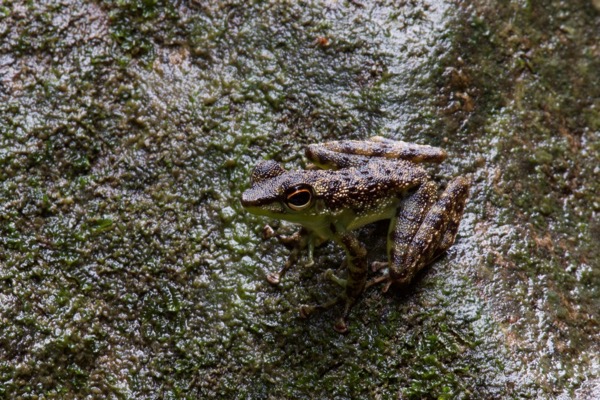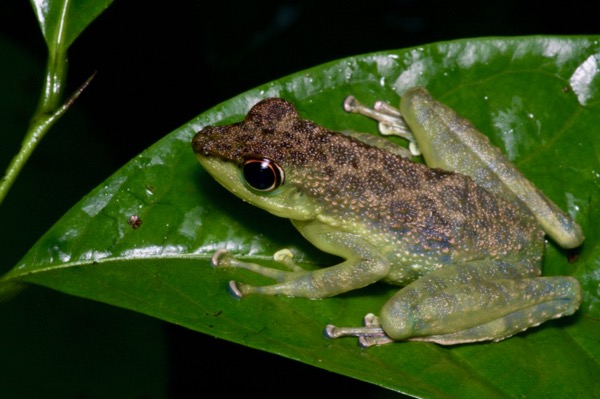 At night, while most other frogs were active, these ones would just rest on leaves.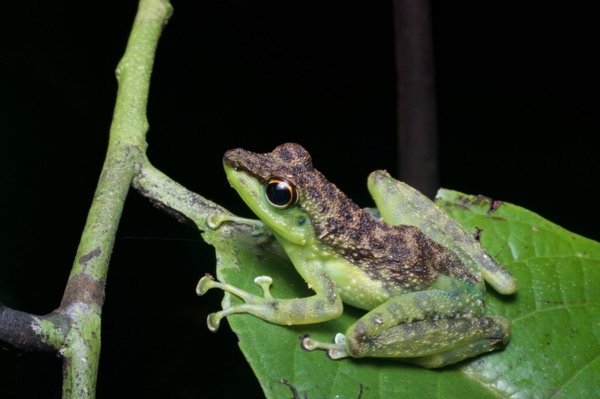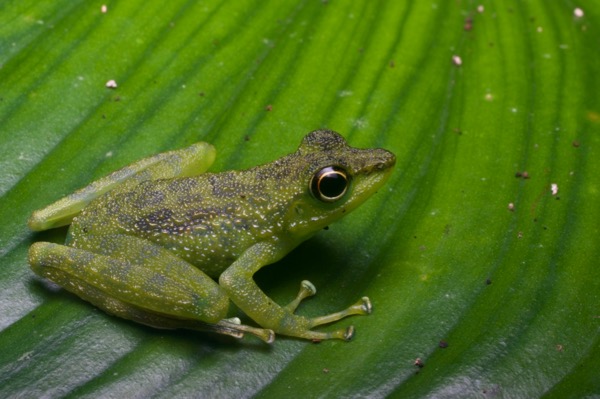 These interesting frogs make for great photography subjects at night. They are typically resting a few feet off of the ground, aware of your presence but not too jumpy.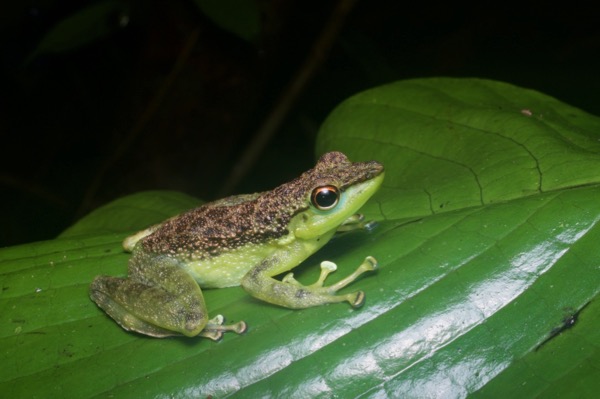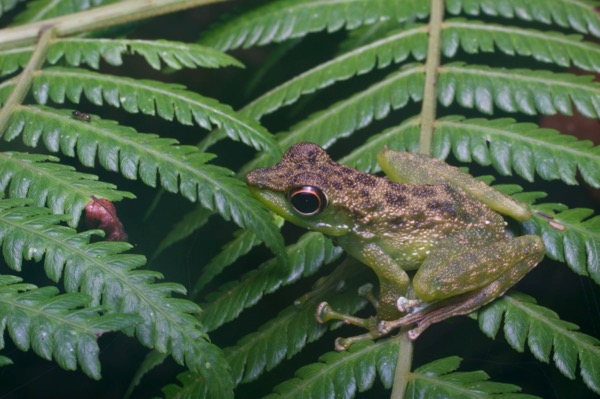 More photogenic frogs showed up the next night. The one perched on a fern is a youngster; you can tell by its relatively larger eyes (and overall somewhat different proportions).
Online references:
Printed references: