wild
herps
Salvadora hexalepis
—
Western Patch-nosed Snake
Subspecies I've seen: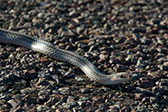 S. h. deserticola
Big Bend Patch-nosed Snake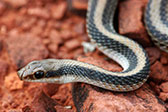 S. h. hexalepis
Desert Patch-nosed Snake
Salvadora hexalepis deserticola
—
Big Bend Patch-nosed Snake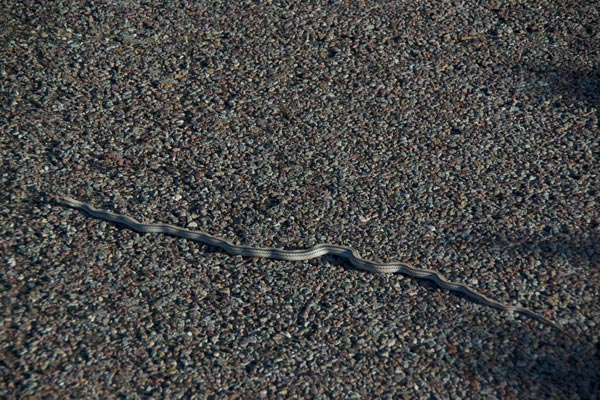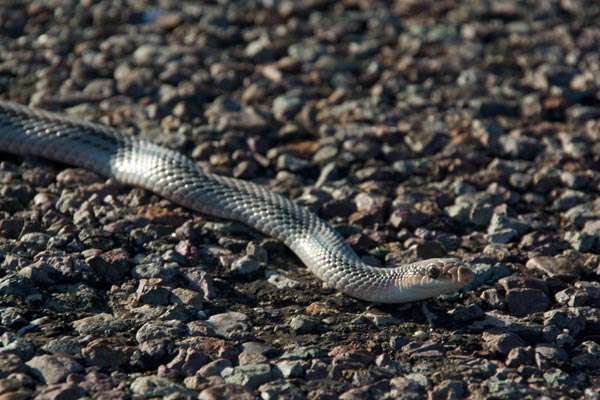 We chose to visit Big Bend in late April in the hopes that it would be warm enough for some reptilian activity but cool enough that our dogs could enjoy the trip also. It seems that this is a little too early for much nocturnal snake activity, and the only animals I saw on the road at night were javelinas, bunnies, and squashed collared lizards and round-tailed horned lizards. But shortly before the night I did see this fine fellow doing its kinky-outline thing on the warm pavement.
Salvadora hexalepis hexalepis
—
Desert Patch-nosed Snake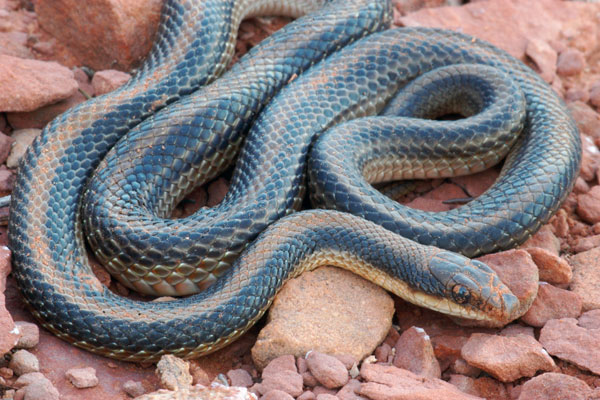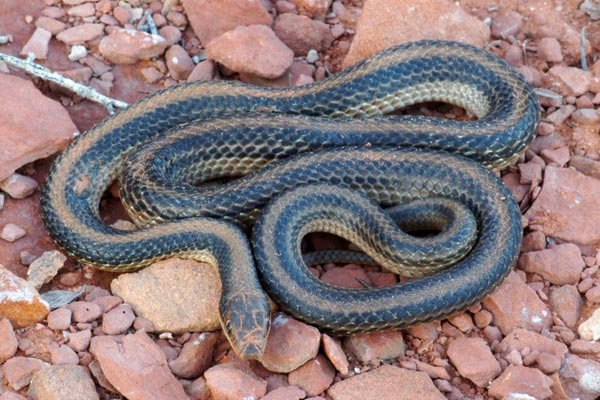 Patch-nosed snakes have an enlarged rostral (tip of snout) scale that helps them burrow for lizard eggs and other subterranean yummies. This one, found under a rock, has been doing some serious burrowing in the red sand of Sedona.
When I was ascertaining this snake's identity, I noticed that according to Stebbins there were two species of patch-nosed snakes recorded for the Sedona area, S. hexalepis and S. grahamiae. I thought this one was S. hexalepis but didn't feel confident about it, so I wrote to Tom Brennan of Arizona State University, who runs the terrific Reptiles of Arizona site. He graciously got me in touch with herpetologist Andy Holycross, who told me that S. grahamiae had been reported only a handful of times in this general area, and after examining some close-up photos determined that the snake I found is most likely S. hexalepis. One of the distinguishing factors is the number of supralabials (scales touching the upper lip): S. hexalepis generally has 9 and S. grahamiae generally has 8. Though the red dust on this snake obscures the count, on a close-up it's clear that this snake has 9 supralabials.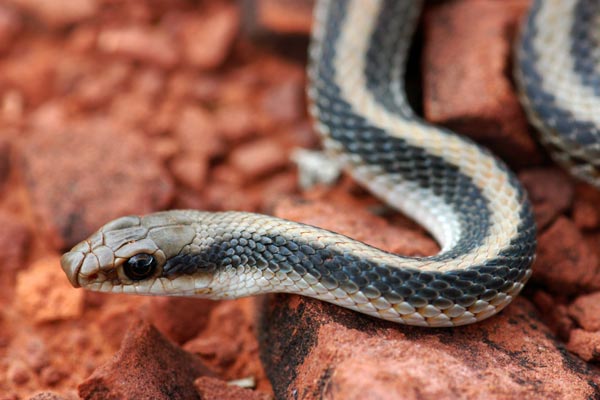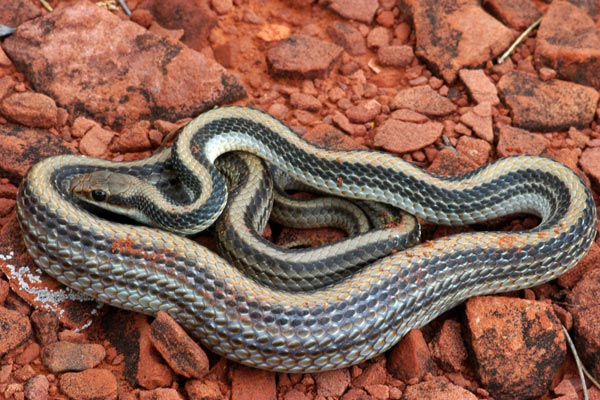 A few days later I found another patch-nosed snake, smaller and more brightly colored. (Also fatter; this snake is digesting a very satisfying meal.) This time I knew what to look for, and immediately counted the supralabials. Does it have 8 or 9? Well, no. It has 10. Dr. Holycross confirmed that S. hexalepis does occasionally have 10 supralabials.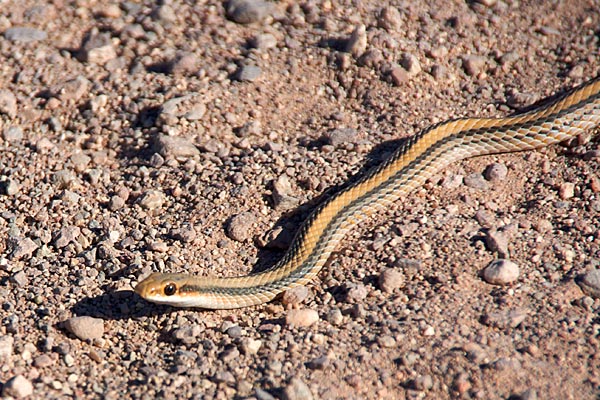 The first two patch-nosed snakes I had seen were under rocks and reasonably sluggish. This third one was basking on a dirt road, and not sluggish at all. I got this one photo before it shot off into the desert.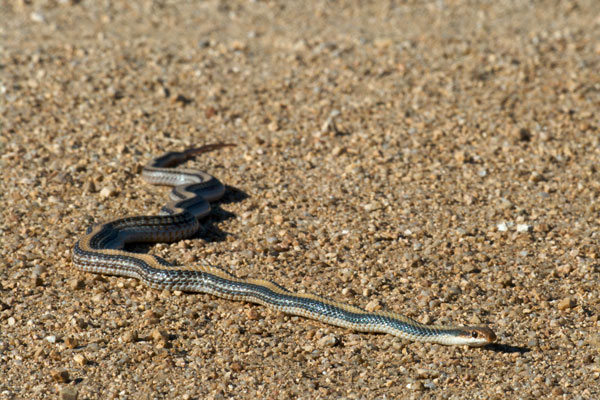 Another county, another warm morning, another patch-nosed-snake-basking-on-a-dirt-road-until-I-got-too-close-and-then-it-took-off-like-a-bat-out-of-hell.
Printed references: