wild
herps
Sceloporus merriami
—
Canyon Lizard
Subspecies I've seen: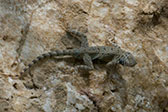 S. m. annulatus
Big Bend Canyon Lizard

S. m. longipunctatus
Presidio Canyon Lizard
Sceloporus merriami annulatus
—
Big Bend Canyon Lizard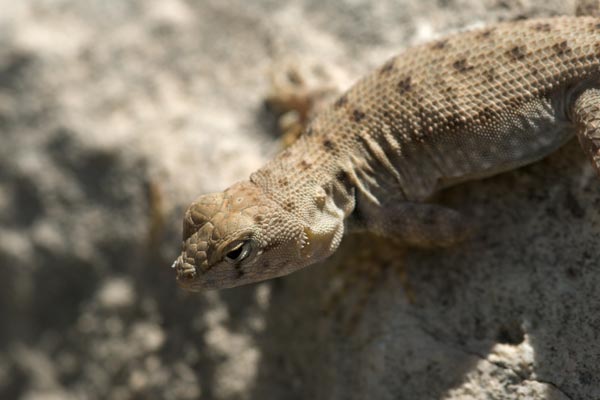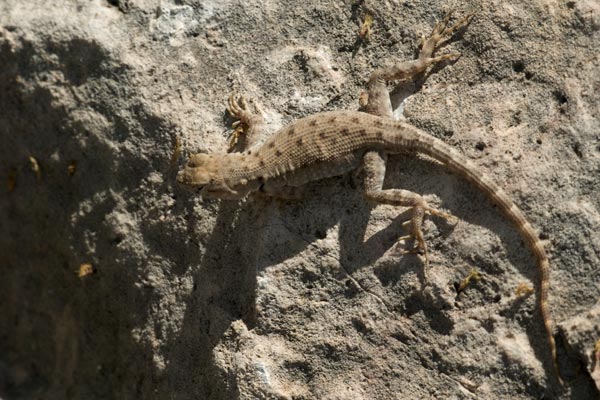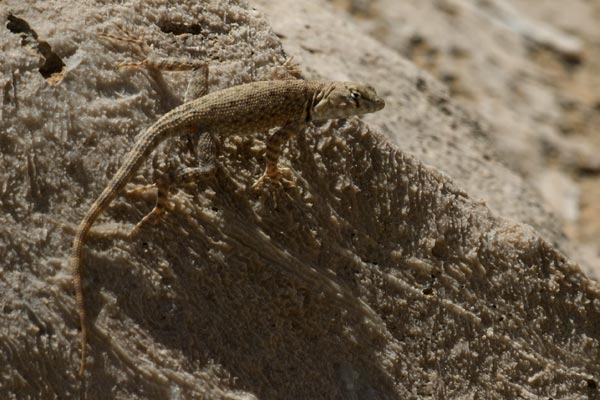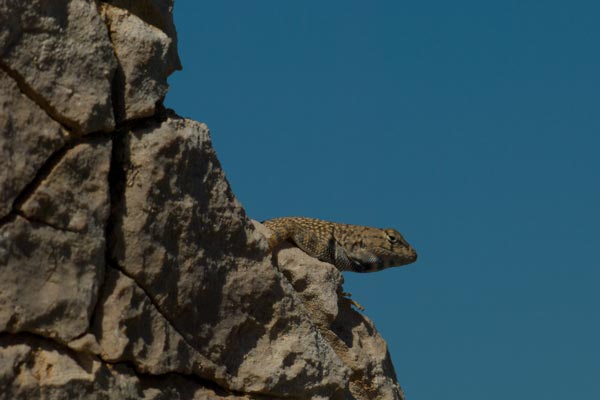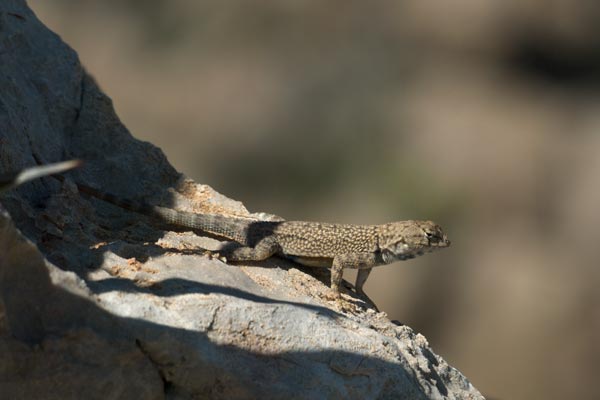 Where they are present in Texas, Canyon Lizards tend to be common, scenically perching on boulders, and remarkably unwary. This makes them friends of the lizard photographer. Above are a few of my new friends, all taken on the first day that I saw this species.
I originally classified these individuals as S. m. merriami, due to their relatively light coloration, indistinct tail rings, and less prominent throat pattern, but have since been told that the distinctive spots identify them as S. m. annulatus.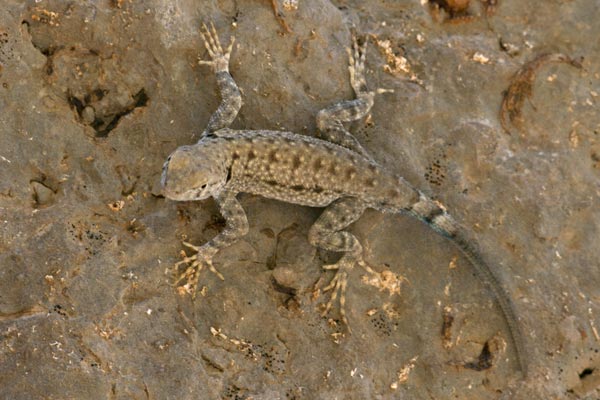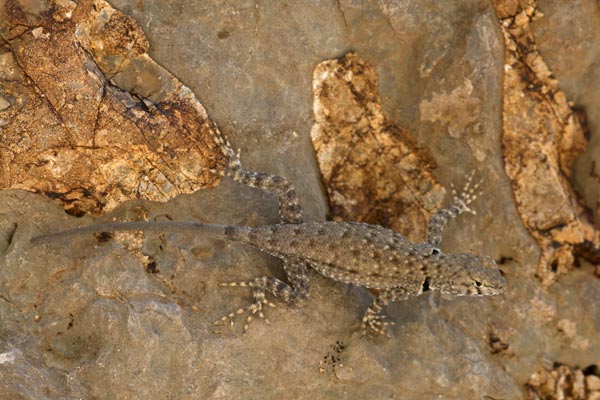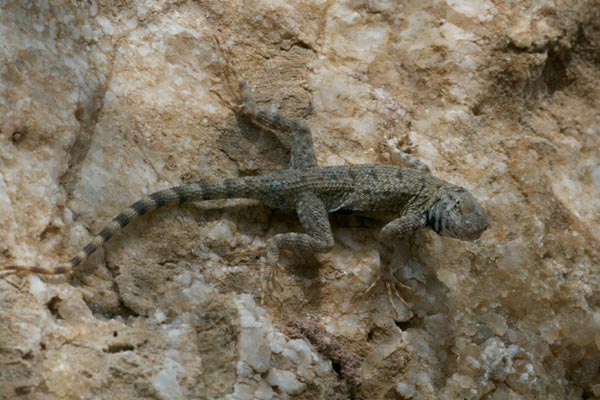 Canyon Lizards live only in a few disjunct areas in the Big Bend region of Texas and in nearby Mexico areas across the Rio Grande (or Rio Bravo if you're on the southern side). Fortunately for them, nearly their entire range in the U.S. is contained in protected areas — Big Bend National Park, Big Bend Ranch State Park, and Black Gap Wildlife Management Area.
For a species with such a limited overall range, Sceloporus merriami has a remarkably large number of recognized subspecies — seven in all, three of which can be found in Texas (the other four are in Mexico, in case you haven't been paying attention).
Two of the three subspecies are found in Big Bend National Park. I'm pretty certain that the ones I saw in Santa Elena Canyon are S. m. annulatus, due to the relatively dark coloration, distinct tail rings (though not visible in regenerated portions of tails), and the throat pattern that's clearly visible in the last of these photos.
Sceloporus merriami longipunctatus
—
Presidio Canyon Lizard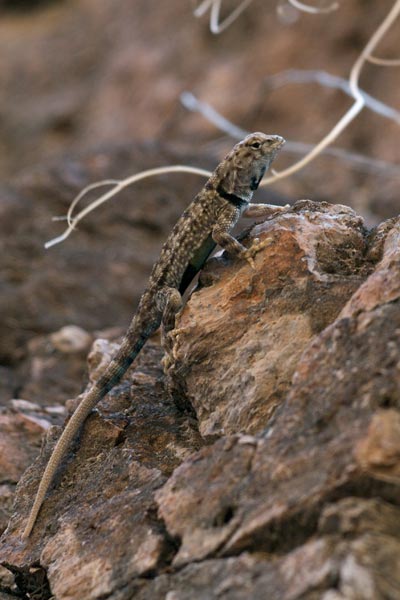 This subspecies was described in 1973 based on animals collected in this very canyon, so I'm quite certain that this one is identified correctly.
Printed references:
Conant, R., Collins, J. T. 1998. Peterson Field Guide to Reptiles and Amphibians of Eastern and Central North America, Third Edition, expanded
Crother, B. I. (ed.) 2017. Scientific and Standard English Names of Amphibians and Reptiles of North America North of Mexico, with Comments Regarding Confidence in Our Understanding, Eighth Edition
Jones, L. L. C., Lovich, R. E. 2009. Lizards of the American Southwest: A Photographic Field Guide