wild
herps
Spea multiplicata
—
Mexican Spadefoot
Also known as:
New Mexico Spadefoot
Subspecies I've seen: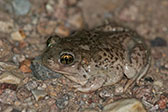 S. m. stagnalis
Chihuahuan Desert Spadefoot
Spea multiplicata stagnalis
—
Chihuahuan Desert Spadefoot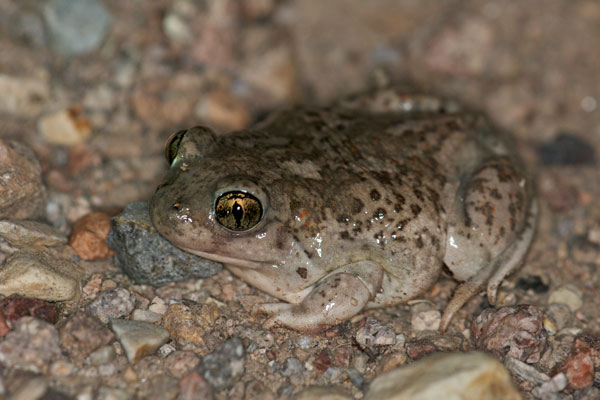 August 2009 in Arizona started out extremely dry, strongly limiting the number of toads hopping about on the road at night while I was there. Fortunately for me, the first and only toad I saw on this long night drive was this species, which I hadn't seen before.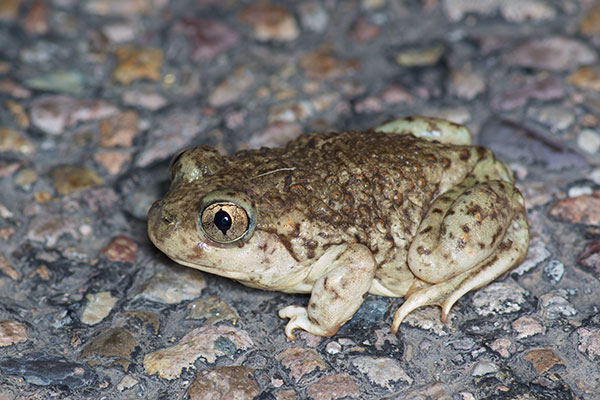 This one was found within a couple of miles of the one I had found five years earlier. This location is to the west of the range of the similar-looking
Plains Spadefoot
, so I didn't have to check whether this spadefoot smells of peanuts when handled in order to distinguish the species. (You probably think I'm kidding, but really!
Check it out
.)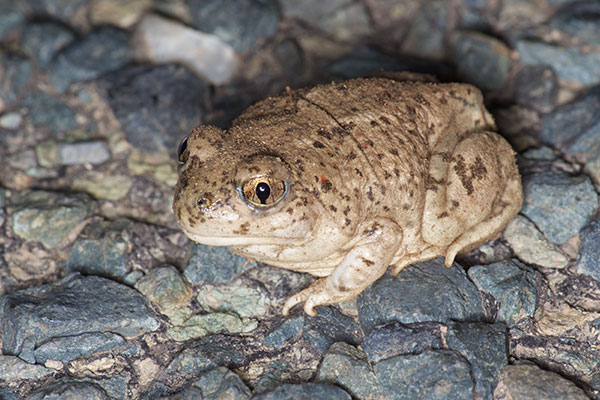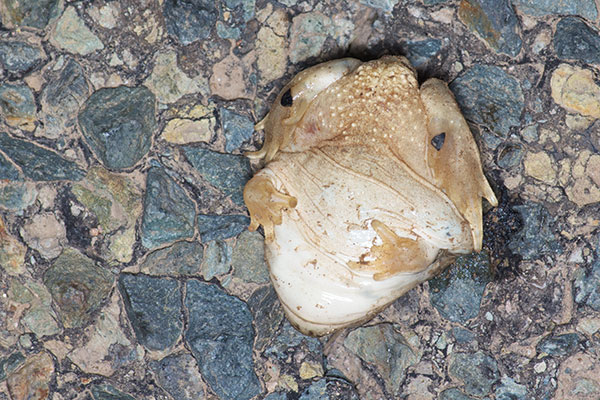 This wrinkly fellow was a New Mexico resident, so one might think it should be called a New Mexico Spadefoot. One would be wrong. I turned this one upside down for a moment to get a photo of the wedge-shaped "spades" that give this group of frogs their name.
Spadefoots are so cute, I can't help but photograph every one I see.
I think this is a young
Spea multiplicata
, but maybe it is instead a young
Spea bombifrons
?
See, this kind of thing is why people don't like ants.
Printed references: