wild
herps
Sibon nebulatus
—
Cloudy Snail-eating Snake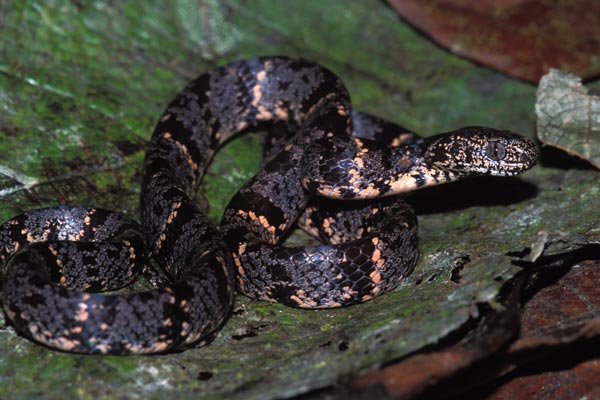 We found this snake on a rainy night crossing the new paved road from the Pan-American Highway to the coast. We captured it and took pictures the next day. These snakes eat snails and slugs almost exclusively, so rainy nights are the best time to find them. Fortunately, there are a lot of rainy nights in the tropics.
This snake was photographed on a herping trip with GreenTracks. Here is a complete list of the species we found on this GreenTracks trip.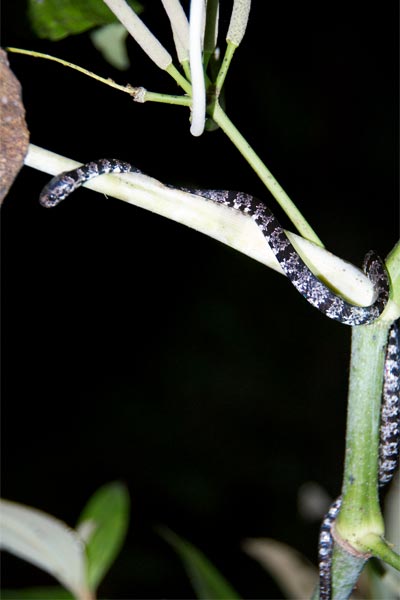 This young snake was much smaller and thinner than the adult I saw in 2001. It was hanging around Evergreen Lodge at night, no doubt looking for tasty snails and slugs.
Printed references: