wild
herps
Sphaerodactylus notatus
—
Reef Gecko
Subspecies I've seen: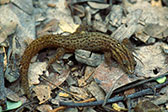 S. n. notatus
Florida Reef Gecko
Sphaerodactylus notatus notatus
—
Florida Reef Gecko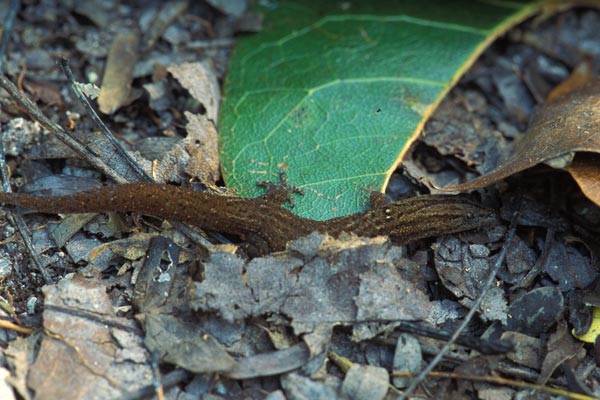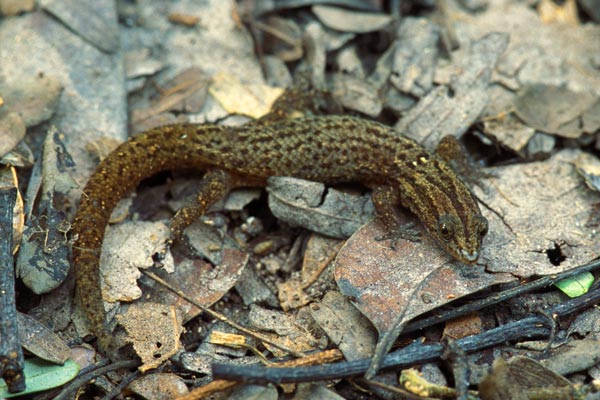 Of the many geckos that now occupy Florida, this one is considered by many authorities to be the only native species. It's a tiny little thing, a couple of inches long. I briefly uncovered four of them before I could get one to sit still for photos.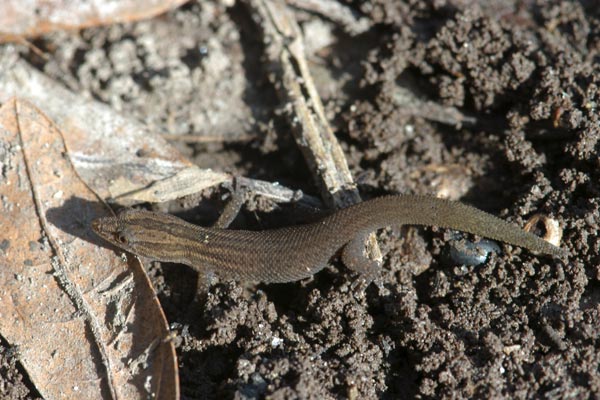 Here's another little tyke that was under a palm frond somewhat further north. These geckos are so tiny that they are easy to overlook as they dash for cover.
Printed references: