wild
herps
Sceloporus poinsettii
—
Crevice Spiny Lizard
Subspecies I've seen:
S. p. poinsettii
New Mexico Crevice Spiny Lizard
Sceloporus poinsettii poinsettii
—
New Mexico Crevice Spiny Lizard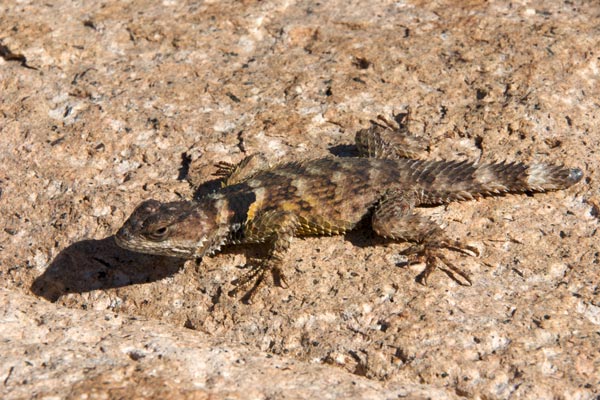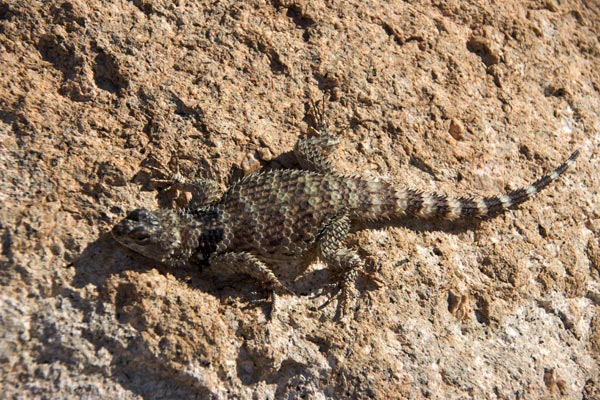 On a cool morning we had taken
our dogs
on a lengthy morning hike. As we circled around Gomez Peak and got back to the sunny side, I spotted a large-ish lizard profile sticking above a distant rock. When I got a little closer, it saw me, turned tail, and vanished beneath the rock. I thought I saw a banded tail as it disappeared, and thought it might be a Crevice Spiny Lizard, a species which I had hoped to see while in New Mexico. Fortunately the rock it had vanished beneath was not too large to turn, and when I did I was happy to discover that it housed not one but two Crevice Spiny Lizards. The one with the regenerating tail was a juvenile; the one with the full banded tail that had attracted my attention was a full-sized adult.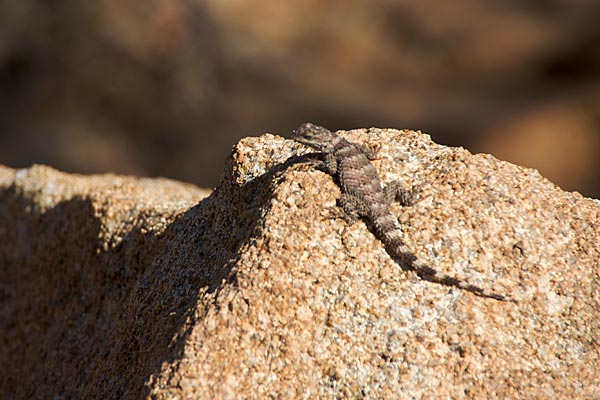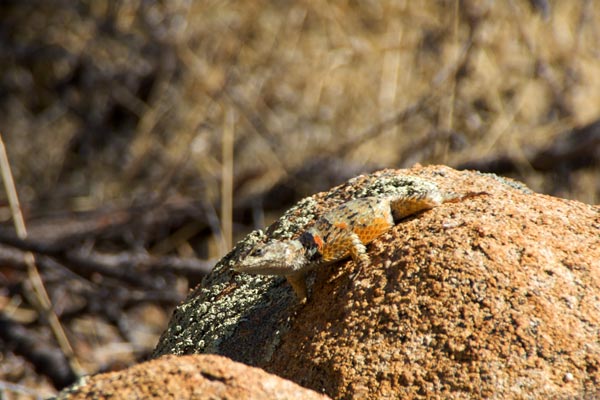 A few days later I saw several more of these handsome lizards, but the day was warmer and the lizards were warier. The second one pictured here was a large adult in bright breeding colors. I saw it from a distance on the way in and on the way out, but it didn't let me get very close.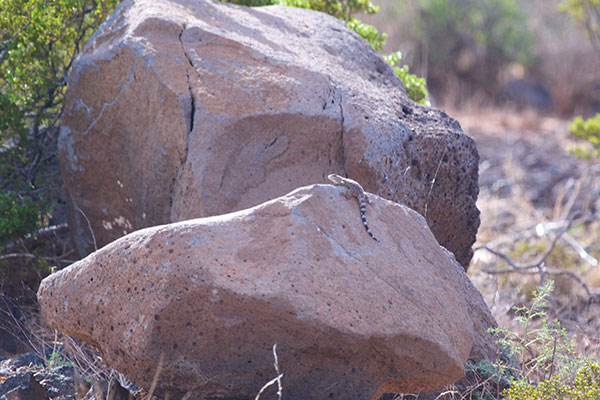 As you might have noticed, this is a terrible photograph. But it's a cool lizard, and only the third place where I've seen these. These guys were extremely wary; this photo is cropped down from one taken with a 300mm lens, and though I saw a few of these lizards, I couldn't get any closer than this. Thanks to Matt Cage for telling me where to look.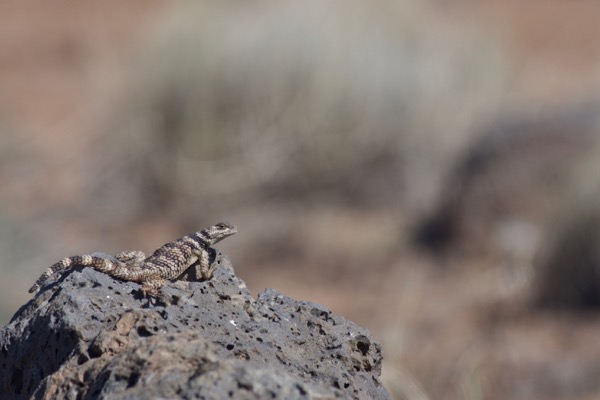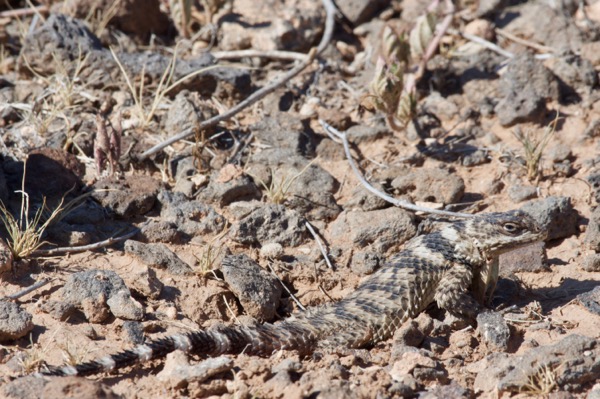 I had a little more luck on my next visit to this spot a couple of years later. Once again, I saw several of these wary lizards from afar, but typically they would vanish before I could get anywhere near. However, when I saw the second one pictured here it was perched on a solitary rock rather than the more typical jumble of boulders. It evaded me by scrambling under that solitary rock, which was small enough that I could carefully turn it. The exposed lizard then ran a couple of feet away on the desert floor and held its pose while I returned the rock to its original position and aimed my camera in its direction. After I got a few of these close-ups, it ran back under the rock, and I left it alone.
Printed references: