wild
herps
Smilisca sila
—
Pugnosed Treefrog
Also known as:
Panama Cross-banded Treefrog
Smilisca sila
looks a lot like its sister species
Smilisca sordida
, whose range also encompasses this area.
S. sila
has a blunter nose and somewhat bumpier skin, along with some other minor differences in appearance. Mario Urriola of the El Valle Serpentarium identified this photo as
S. sila
, which he said was the common treefrog in this area.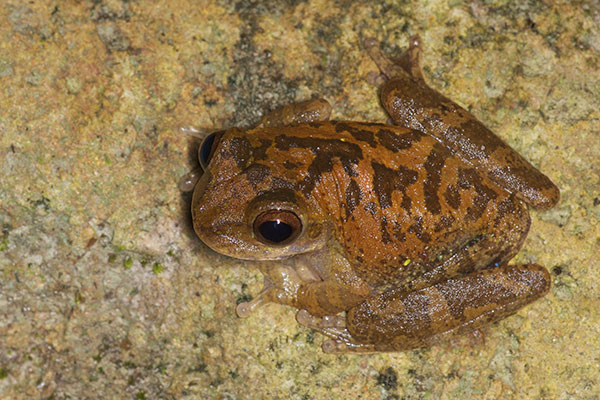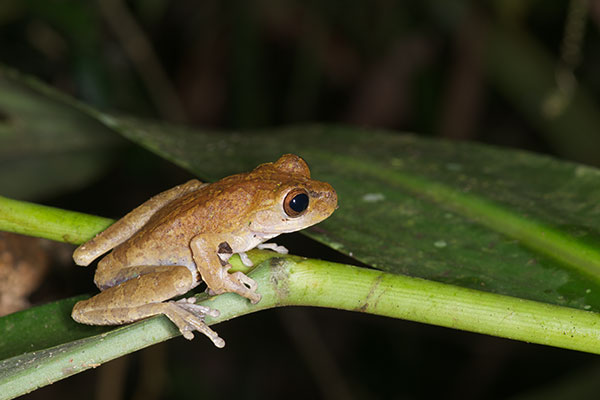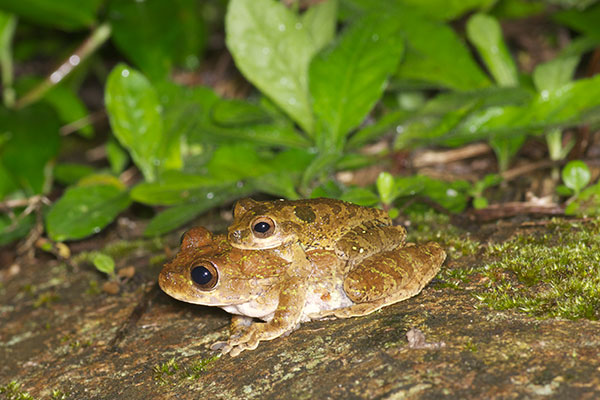 The next night Lorrie Smith and I went out hiking with Mario, and together we saw several types of frogs, including a dozen or so more Smilisca sila.
Online references:
Printed references: