wild
herps
Sceloporus slevini
—
Slevin's Bunch Grass Lizard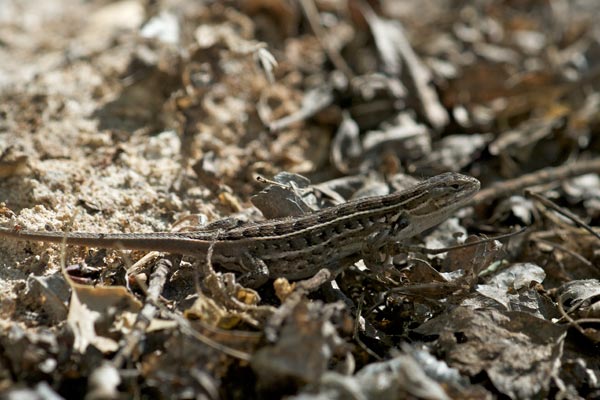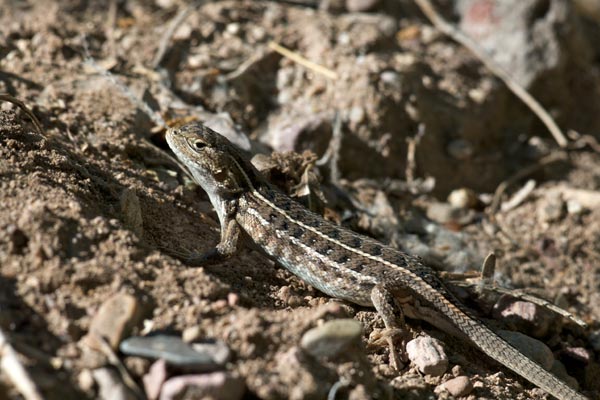 Male and female Bunchgrass Lizards are easy to tell apart. As in many such sexually dimorphic lizards, it's the male that is more brightly colored. The orange sides of the previous one mark it as a male, and this plainer individual is a female. From her bulging belly, she looks like she might have spent some time around the males recently.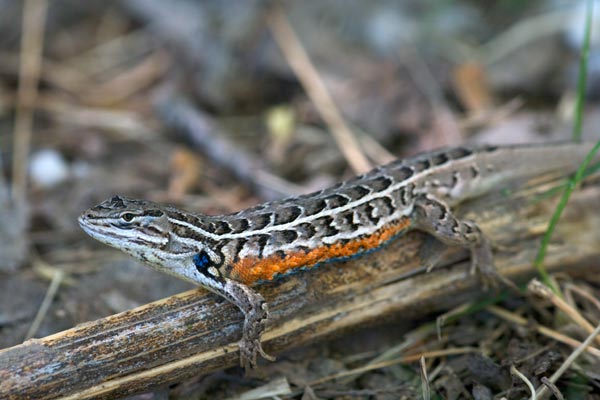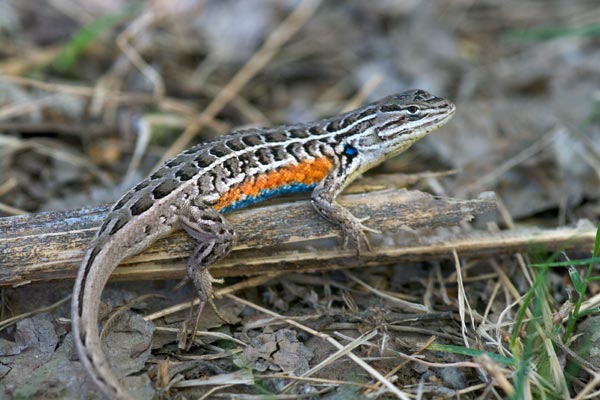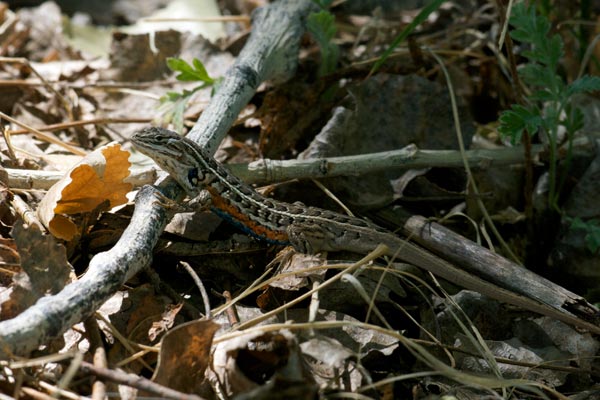 These pretty little
fence lizard
cousins are common where they are found, but their range in the United States is very small and their habitat preferences are very specific. When I was a kid I had seen the illustrations of these guys from early editions of
Stebbins
, and I had always hoped I would be able to see them someday.
Printed references: