wild
herps
Lycodryas pseudogranuliceps
—
Ampijoroa Tree Snake
This species was known as
Stenophis pseudogranuliceps
at the time of publication of the third edition of Glaw and Vence's
field guide
.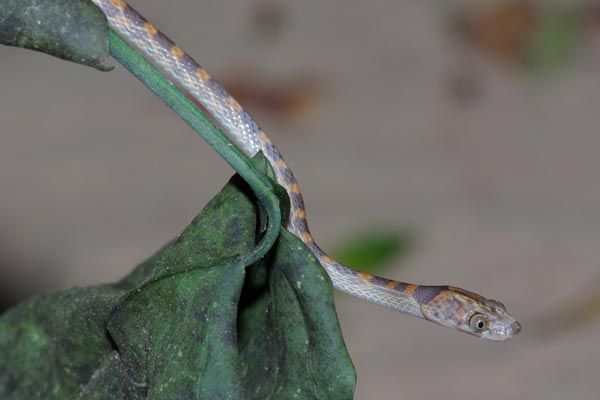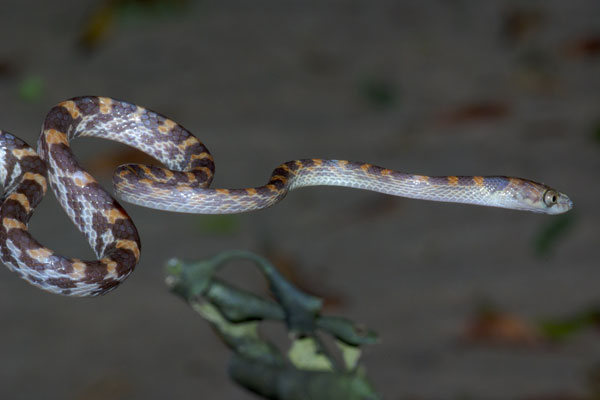 I found this wonderful arboreal snake while hiking in the forest at night with my sister Mary. Like the
Imantodes
snakes from Central America, this snake could effortlessly reach across large gaps between branches by stretching its body out across the void. We saw it climb to a higher branch by pointing its head straight up and then just stretching up until at least half of its body was in a vertical line, before its head reached the destination branch.
I've only seen photographs of of one individual of this species (in a 2004 review of this genus available online, and later in the same author's 2007 field guide). And I haven't seen any reports of Lycodryas from this specific location. So I might have misidentified it, but L. pseudogranuliceps seems to be the best candidate from the limited information I could find.
Here is a list of all the reptiles and frogs I saw on this trip to Madagascar.
Printed references: