wild
herps
Strabomantis sulcatus
—
Broad-headed Rain Frog
Some other names for this species:
Nauta Robber Frog, Broad-headed Ground Frog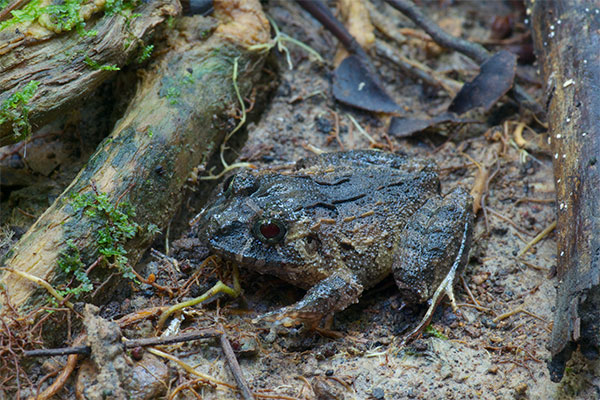 The big, flat head of this frog makes it relatively easy to identify. It's a little bit Jabba the Hutt.
Here is a complete list of the herps I saw in the wild on my 2014 MT Amazon Expeditions trip.
Online references:
Printed references: