wild
herps
Sceloporus undulatus
—
Eastern Fence Lizard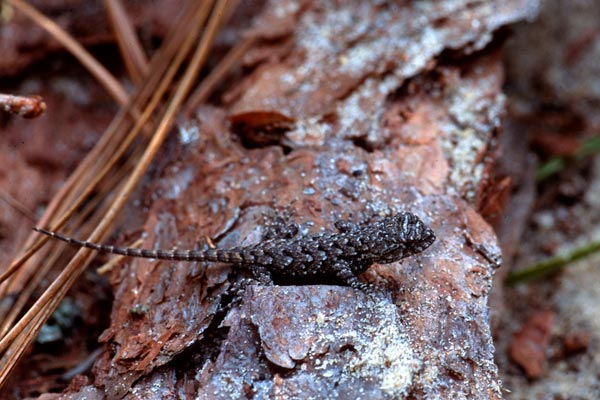 This is a tiny hatchling, no more than an inch and a half long including its tail. I found it while tagging along with one of
Dr. Peter May
's ornithology field trips. Modern evolutionary theory tells us that birds are really reptiles (more closely related to other reptile groups than crocodilians are), so looking for non-feathered reptiles on a bird trip seems reasonable to me.
These used to be considered as belonging to the subspecies Sceloporus undulatus undulatus, but recent studies have concluded that there are no natural subspecies in S. undulatus.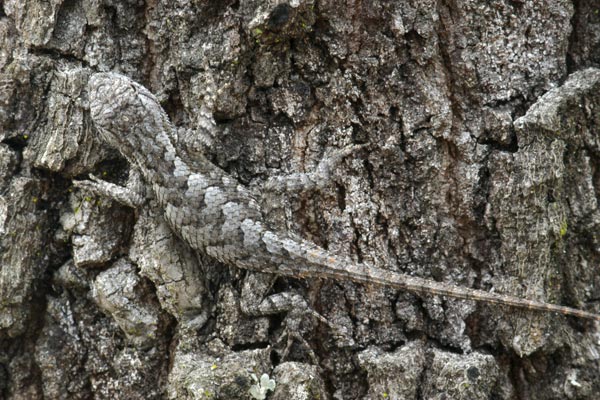 Two and a half years later, I saw my second Sceloporus undulatus about twenty feet away from where I saw my first. Once again, I was there with Dr. Peter May and his colleague Dr. Terry Farrell, and once again, the lizard was a juvenile (though a little larger than the first one).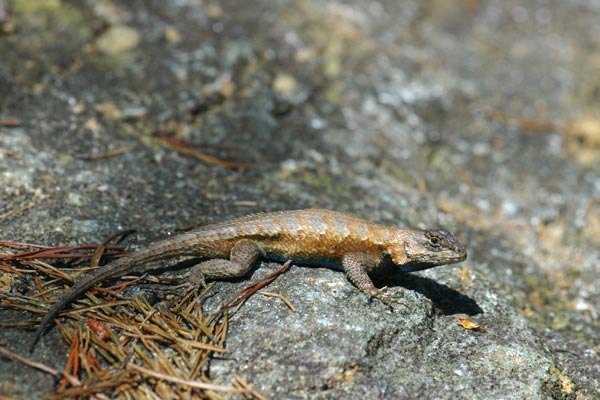 Here's a nice big cooperative adult posing for me along the rim of the fantastic Tallulah Gorge. Back in the day, this lizard would have been considered a member of the now-obsolete subspecies Sceloporus undulatus hyacinthus.
This is a juvenile, looking pretty much exactly like a juvenile
Western Fence Lizard
. If the twain ever did meet, who would know?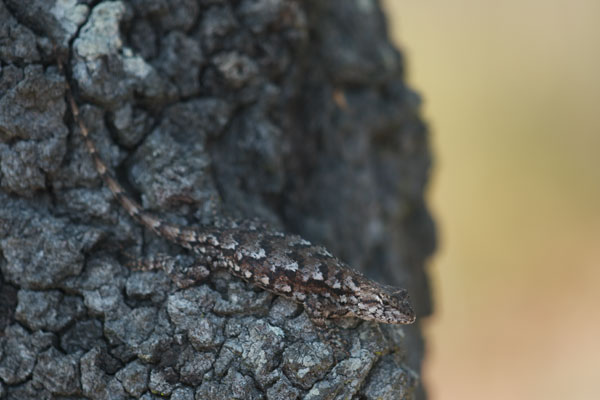 A dark coarse-patterned look works well against dark coarse-patterned bark.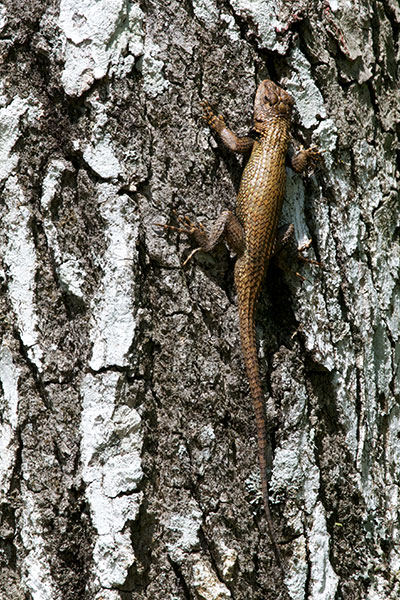 This adult, on the other hand, chose the wrong color bark (or wrong color body) if its goal was to not be seen.

I wonder if it means anything that exactly two years passed between the previous lizard from Ochlockonee and this lizard from Oconee. Maybe in two more years I'll photograph another one of these guys in Ooee, or One, or Oe.
Printed references: