wild
herps
Tropidolaemus subannulatus
—
Bornean Keeled Green Pit Viper
Some other names for this species:
Bornean Keeled Pit Viper, North Philippine Temple Pit Viper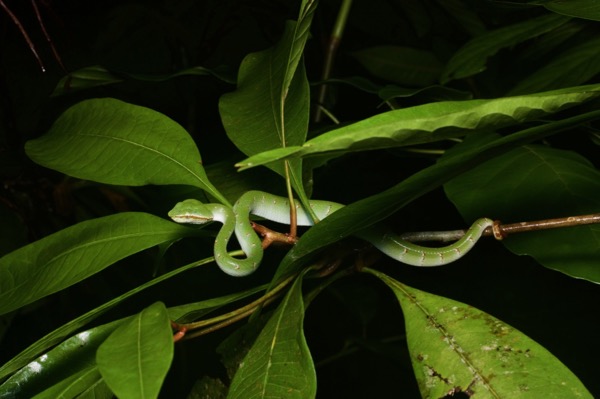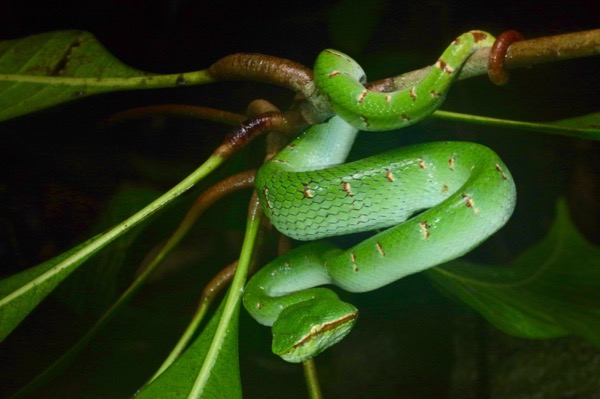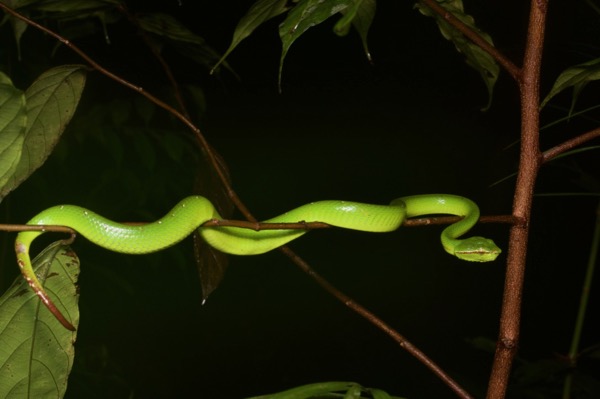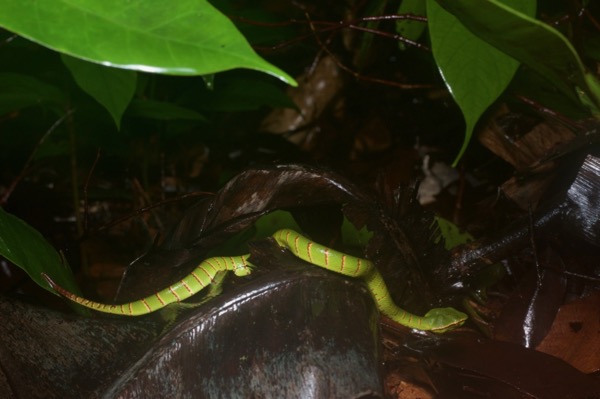 Males and young females of this species were common in the Santubong forests at night. The first three above are males. The third, with red-and-white bands that nearly encircle the body, is a young female.
My Travelogues and Trip Lists page includes a complete list of the herps I saw in the wild on this trip to Malaysia, as well as a travelogue of the trip.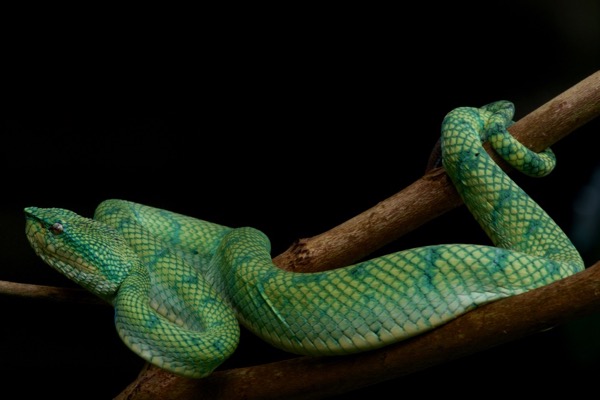 What I really wanted to see was an adult female, as they are the most beautiful members of the species. Fortunately for me, an employee of the hotel where I was staying pointed one out to me, a couple of feet from a small wooden building from which they rented kayaks and other watercraft for tourists. He told me she had been in that same spot for three days.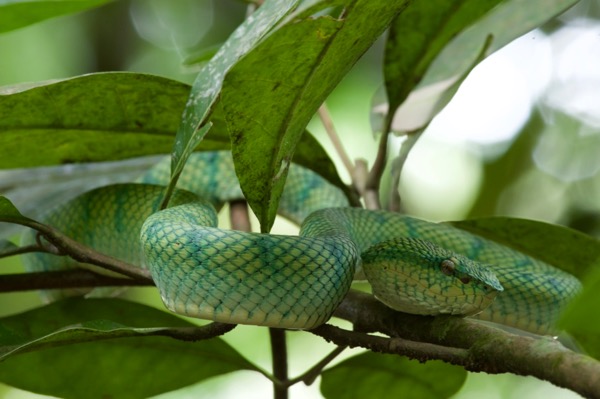 The next morning, however, the snake was nowhere to be seen. Later in the day I noticed some hotel guests taking photos of something in the vegetation near the outdoor hotel café, and that something turned out to be another beautiful adult female T. subannulatus. Close inspection of the photos revealed that it was in fact the very same beautiful adult female T. subannulatus.
Online references:
Printed references: