wild
herps
Urosaurus microscutatus
—
Small-scaled Lizard
Once upon a time these lizards from extreme southern California were considered
Urosaurus microscutatus
. Later,
U. microscutatus
was lumped with
U. nigricaudus
, and these lizards were therefore considered the latter species. But now, due to the
Ph.D. thesis of one Andrew David Gottscho
,
Urosaurus microscutatus
is back! All hail
Urosaurus microscutatus
!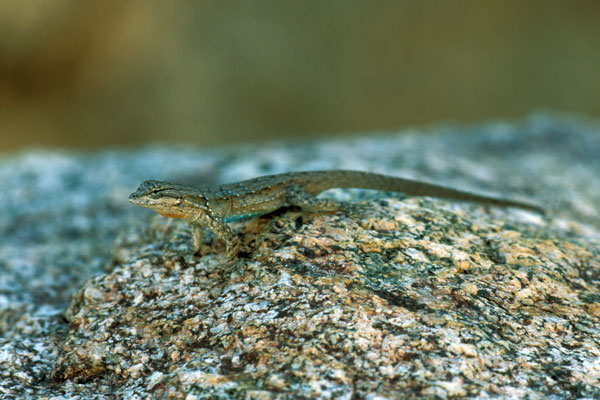 This small lizard was a brave little showoff, flashing his belly colors, doing pushups, waggling his tail, and chasing off all nearby lizards, including much larger
banded rock lizards
and
granite spiny lizards
.
Stebbins
mentions Borrego Palm Canyon as the northernmost tip of the range of this species.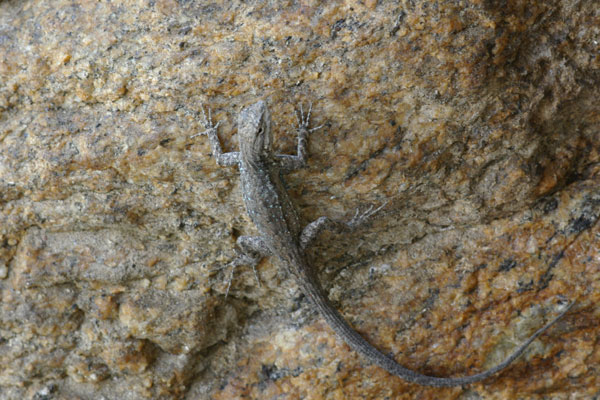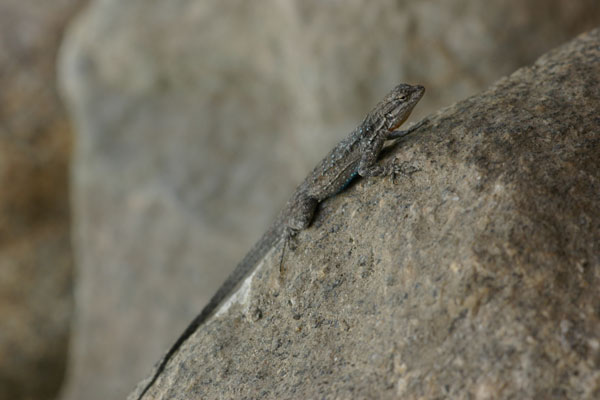 I was back at the same beautiful desert canyon seven years later on a blisteringly hot day. It was so hot that there were very few reptiles out, just a handful of
side-blotched lizards
and
whiptails
. When I reached the highest point I was intending to reach, I sat down on a boulder in the shade to rest for awhile and kill some time before heading back down the canyon. (I wanted to kill some time to avoid disturbing a small herd of desert bighorn sheep that were browsing and drinking in the part of the canyon I had climbed up through earlier.)
While waiting, I caught sight of this little guy on a nearby boulder. I spent fifteen minutes watching it dash from one rock to another, gobbling up a number of tiny insects.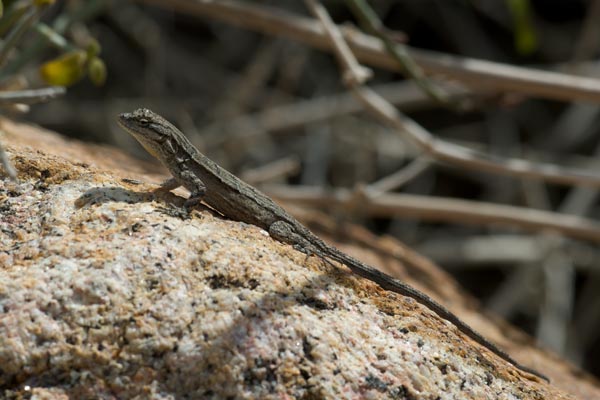 Maybe one of these years I'll see a Urosaurus microscutatus somewhere other than Borrego Palm Canyon. But maybe not.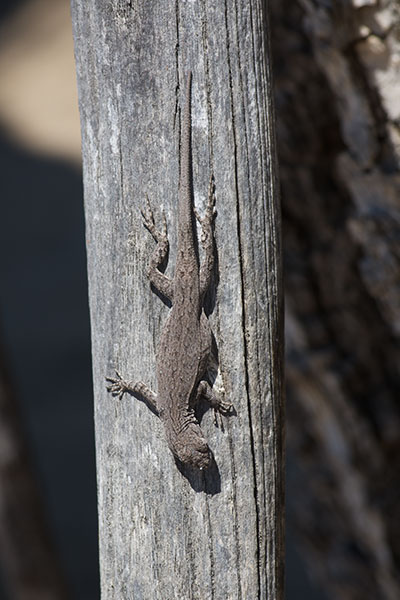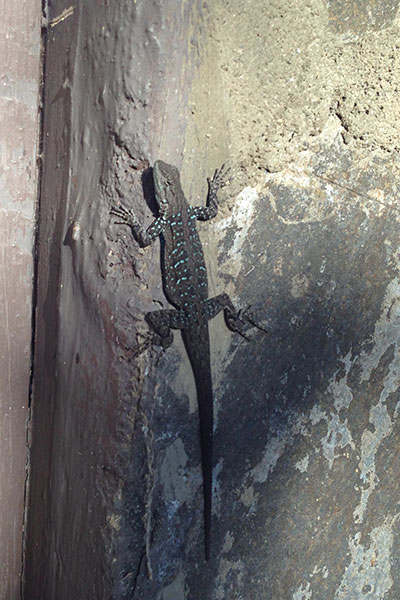 Hey, this isn't Borrego Palm Canyon! Meling Ranch is a convenient place to stay if you're heading into Parque Nacional Sierra de San Pedro Mártir. It might actually be the only convenient place to stay. Fortunately, it's also a nice comfortable ranch/lodge, and has some easily viewable lizards. The prettier one here was hanging out on the outside wall of the big dining room, where Lorrie Smith and Matt Cage also photographed it.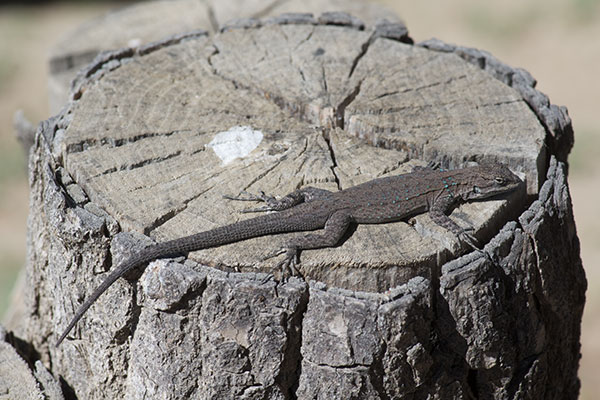 One more Meling Ranch Urosaurus bade us farewell the next day from a parking lot bollard.
Online references:
Printed references: