wild
herps
Uroplatus phantasticus
—
Fantastic Leaf-tailed Gecko
Also known as:
Satanic Leaf-tailed Gecko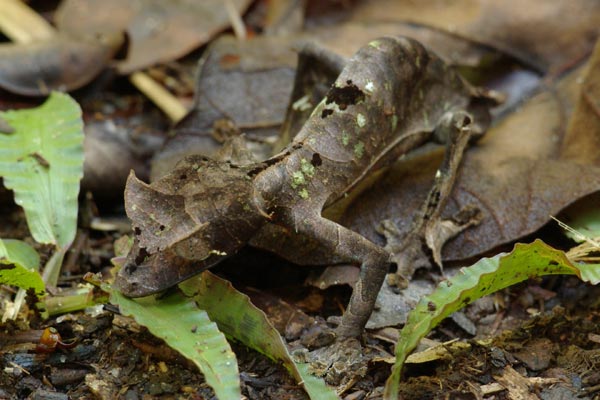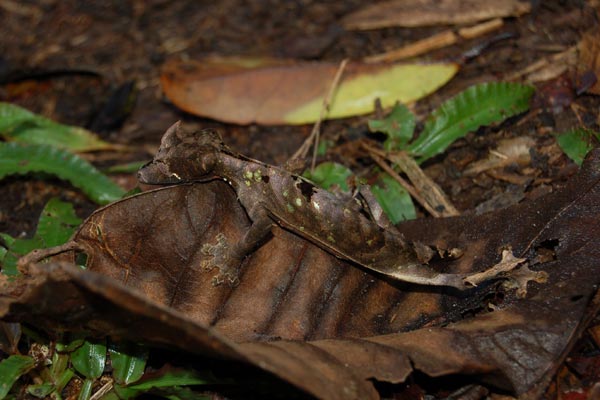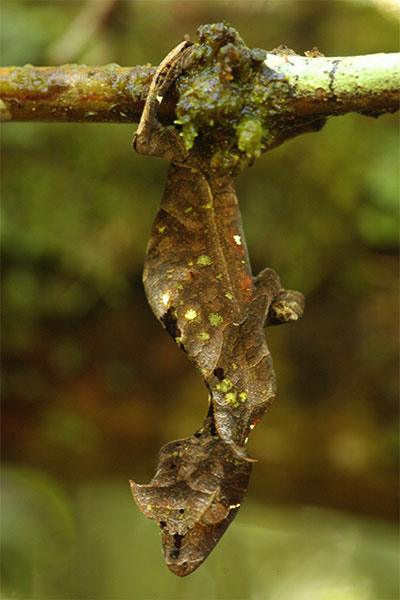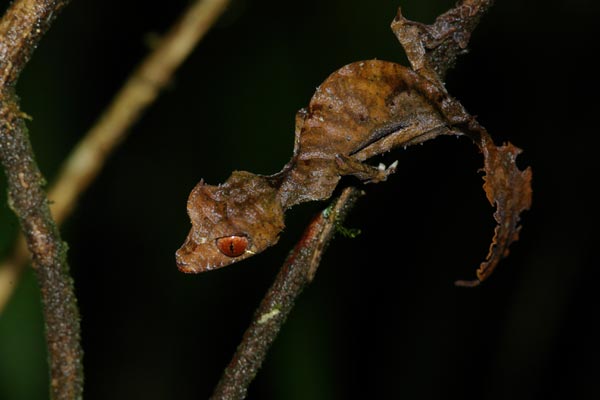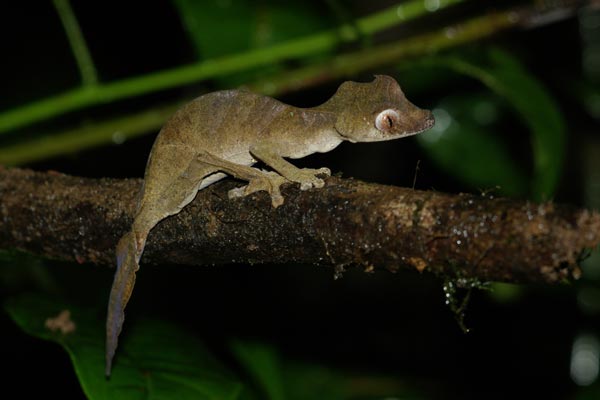 When my friend Jackson Shedd learned I was going back to Madagascar, he told me I should make sure I saw
Uroplatus phantasticus
, since it's such an amazing lizard. When we arrived in Ranomafana, I quickly pointed this out to our local guide Theo, who proceeded to find four of them for us in one day.
The first one he found was nestled into a packet of dried leaves about six feet off the ground. Theo brought it down for a photo session. At one point while we were admiring it up close, it leaped from our hands and grabbed a thin branch with its hind legs, and then hung there completely immobile for at least ten minutes as we took photos, apparently thinking "I am a dead leaf, you can't see me, I am a dead leaf, you can't see me" over and over. The leaf mimicry of this species is just incredible, down to fake leaf veins and fake mold patches. Afterwards, we gently returned it to its original location up in the tree. For the rest of the trip, whenever we saw something we really liked, we'd call it "Phantasticus!"
We saw the remaining three that night. One of them was too high up in the tree for pictures. The one pictured in the fourth photo above, with the wonderful devil-red eyes, was a juvenile, no more than two inches long including the tail. The final photo was another adult, probably a female based on its somewhat less-dramatic shape.
My sister Mary Sullivan took the second photo above, with the gecko splayed out on a nearly identically colored leaf.
Here is a list of all the reptiles and frogs I saw on this trip to Madagascar.
Printed references:
Glaw, F., Vences, M. 2007. A Field Guide to the Amphibians and Reptiles of Madagascar, Third Edition
Glaw, F., Vences, M. 1994. A Fieldguide to the Amphibians and Reptiles of Madagascar, Second Edition
Henkel, F., Schmidt, W. 2000. Amphibians and Reptiles of Madagascar and the Mascarene, Seychelles, and Comoro Islands