wild
herps
Xenopeltis unicolor
—
Sunbeam Snake
Also known as:
Iridescent Earth Snake, Asian Sunbeam Snake, Rainbow Snake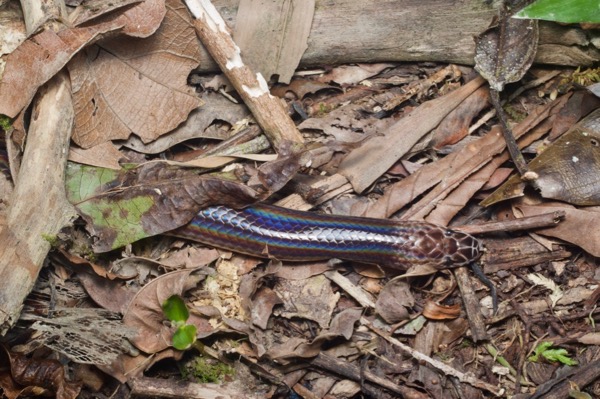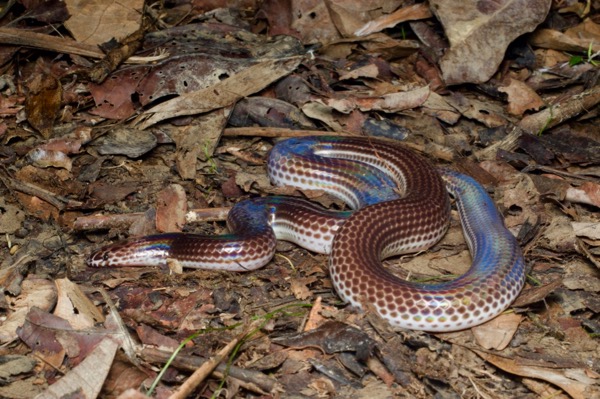 Photographs do not do this amazing snake justice. Its body reflects a brilliant kaleidoscope of color that is nearly blinding when your flashlight catches it. Even so, I somehow managed to walk past this snake (albeit mostly buried) snake without noticing it.
Kurt
saw it a few minutes later, and we extracted it from the leaf litter to get a few full-body shots.
Online references:
Printed references:
Das, I. 2010. A Field Guide to the Reptiles of South-east Asia
Malkmus, R., Manthey, U. Vogel, G., Hoffmann, P., & Kosuch, J. 2002. Amphibians & Reptiles of Mount Kinabalu (North Borneo)
Stuebing, R. B., Inger, R. F., Lardner, B. 2014. A Field Guide to the Snakes of Borneo, Second Edition