wild
herps
Xantusia vigilis
—
Desert Night Lizard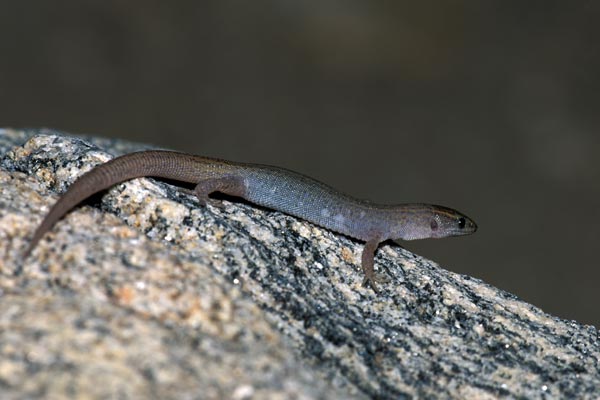 These tiny lizards are theoretically plentiful under the bark of fallen Joshua Trees and other yuccas, but I'd looked for them on a variety of occasions over the past few years without seeing one. Eventually I caught a brief glimpse of one that had been under a rock, but it dashed off without stopping to pose. Finally, on this trip my luck changed and I saw many of them under many fallen Joshua Tree branches, though this is the only one I got a decent picture of.
These "night lizards" are misleadingly named. People used to think they were nocturnal, because they have big eyes and are very rarely seen during the day (or at night either, for that matter). Then people discovered that they're active during the day, but they're active in the dark areas under logs and occasionally rocks, hence the big eyes.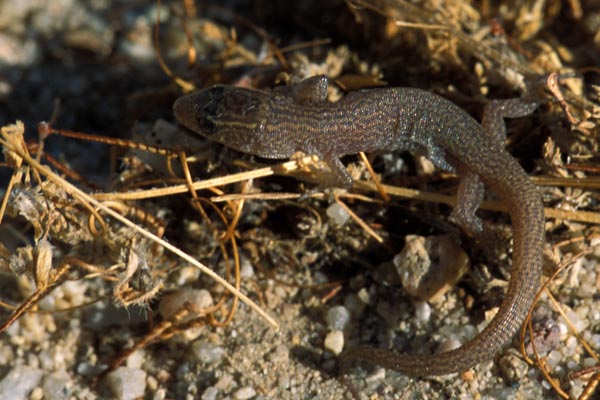 I saw several more of these elusive little guys under downed Joshua Tree branches in the late afternoon on a warm September day.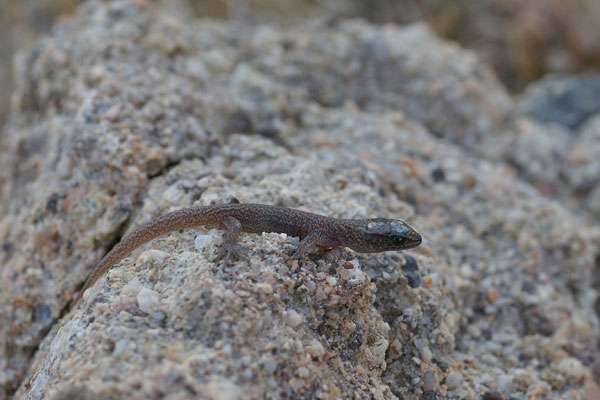 Another day in the Mojave desert, another night lizard under a fallen Joshua Tree branch. It might *look* like it's on a rock, but that's an optical illusion.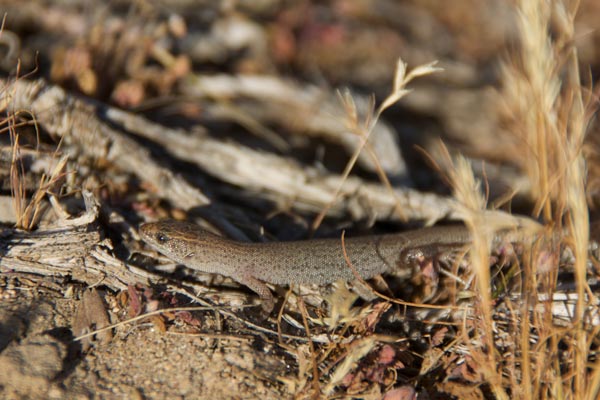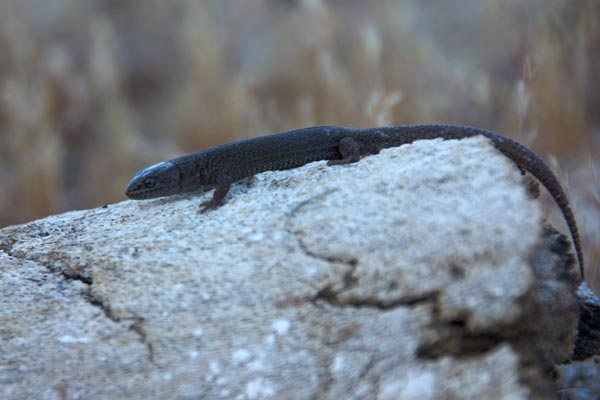 We took a long spring trip this year, and as we often do we spent the first night at Red Rock Canyon State Park as we headed out to the southern deserts. And as usual, it was easy to find night lizards under the fallen Joshua Trees.
Printed references: