wild
herps
Zonosaurus madagascariensis
—
Madagascar Girdled Lizard
Also known as:
Madagascar Plated Lizard
Subspecies I've seen: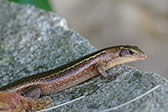 Z. m. madagascariensis
Madagascar Girdled Lizard
Zonosaurus madagascariensis madagascariensis
—
Madagascar Girdled Lizard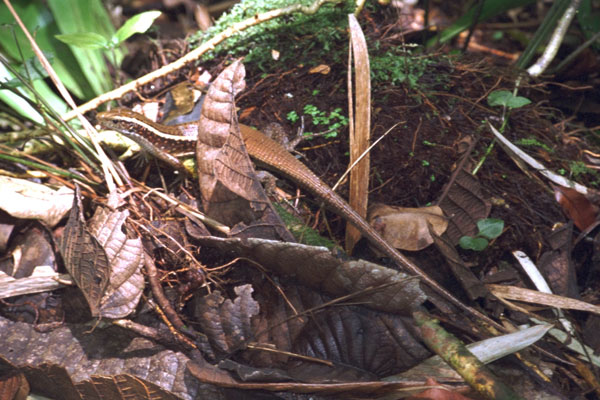 These sizeable smooth slippery skittish skink-like lizards tended to run only a foot or two when startled before resuming their nervous explorations. This tempted me into trying to catch them, which was usually unsuccessful. I did have a large specimen in my hand for a split second before it squirmed out, up my shirt, up my neck, and then off the top of my head.
On our return trip to Madagascar, the first place we stayed was a lodge in Andasibe, near Analamazoatra park. We arrived there early in the morning, and while waiting for our rooms to be available we shared the patio with a number of these large and obvious lizards. We would prove to see them in many locations around Madagascar on the rest of our trip.
Here is a list of all the reptiles and frogs I saw on this trip to Madagascar.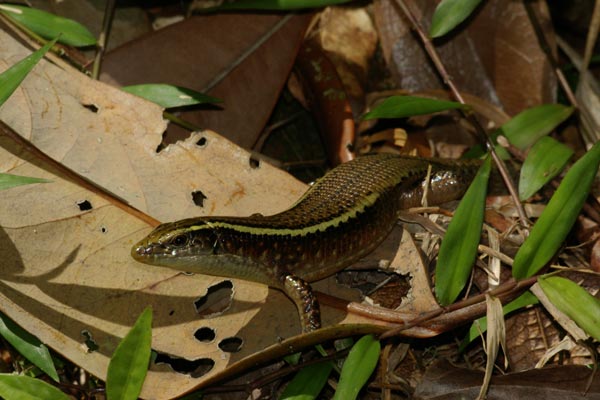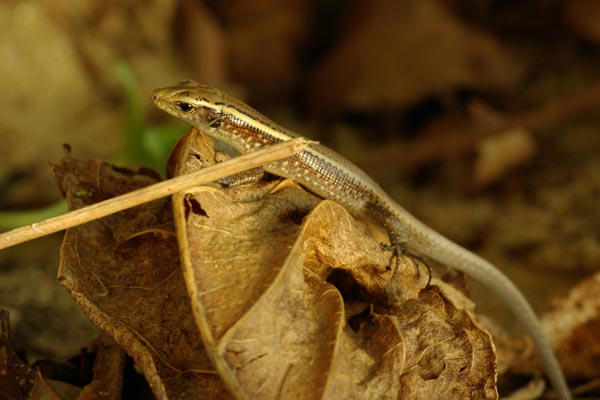 Several of the adult Z. madagascariensis we saw in Masoala National Park, like the one in the first picture here, had greenish stripes, a coloration we didn't see elsewhere. The little baby shown in the second picture here had more of the typical coloration.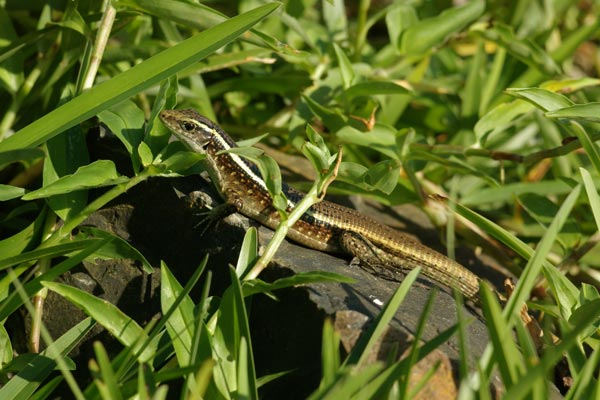 We took a small speedboat in the morning from Maroantsetra across the Bay of Antongil to Masoala National Park. We had to wait at the dock area for twenty minutes or so because our guide had left his overnight bag back at
Relais du Masoala
where we had spent the previous night. While waiting, I had a look around the dock area and found a few
Zonosaurus
lizards basking nearby.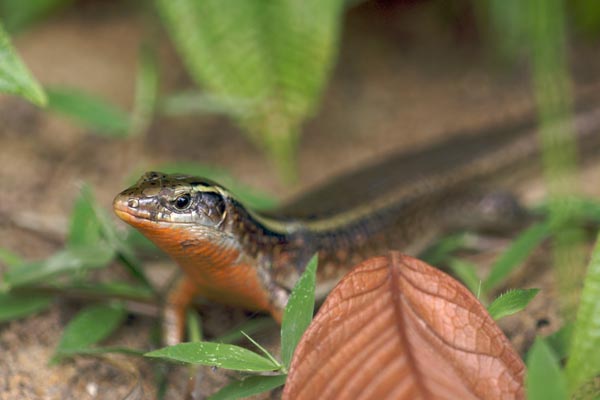 This large, battle-scarred veteran was occupying the prime sheltered real estate beneath the edge of my sister's bungalow at Chez Arol. The colored underside is interesting: it's not mentioned in
Glaw and Vences
, but
Henkel and Schmidt
say "Only animals from Ile Ste.-Marie have a red underside". Ilse Ste.-Marie, called Nosy Boraha in Malagasy, is an island off the east coast of Madagascar that's considerably south of the Masoala Peninsula.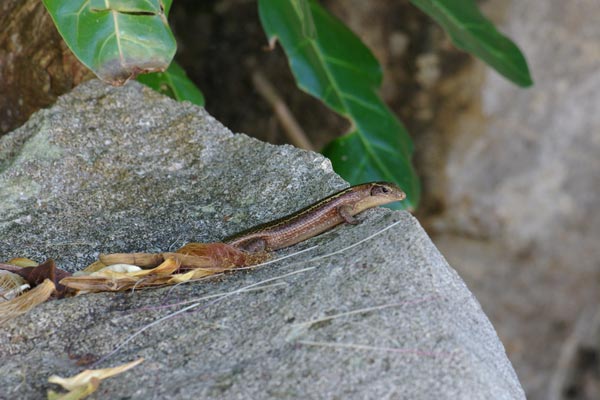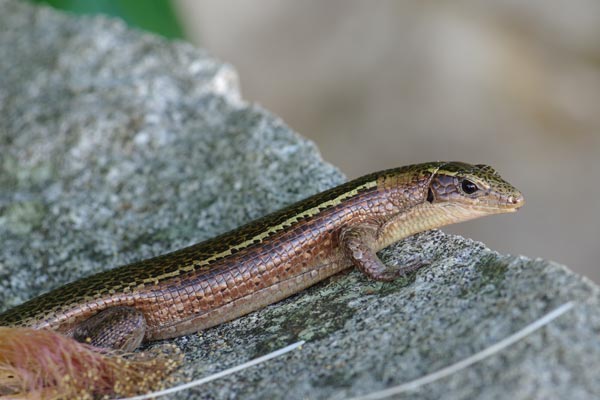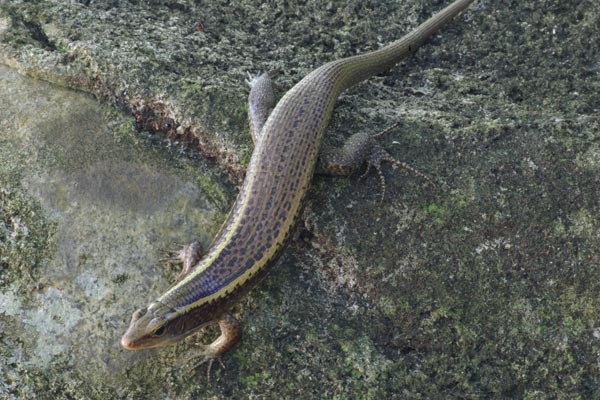 We saw many handsome Zonosaurus in the one afternoon we spent on Nosy Komba.
Printed references: