Bali to Komodo, October 1999
| | | |
| --- | --- | --- |
| | page 4 of 9 | |
At Sea in the Adelaar

(Click any photo throughout to see a larger version)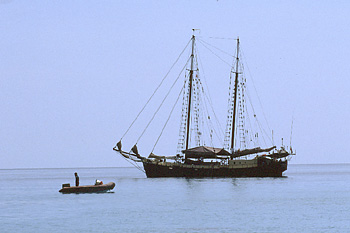 When we weren't in Bali, we travelled from island to island on the Adelaar, a beautiful traditional kvetch with a long and colorful history. To get from the Adelaar to our various landing sites we'd use its pair of dinghies.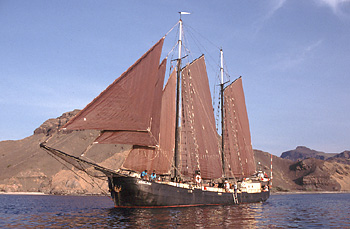 The conditions are rarely right in this part of Indonesia for the Adelaar to sail, so we spent the entire trip motoring around. One afternoon the crew put up her sails so we could see what she looked like all dressed up.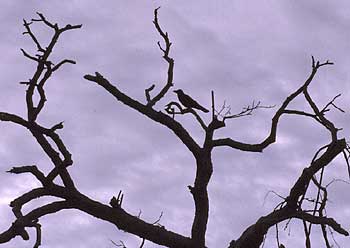 I liked the look of this bird silhouetted against the sky as we moved slowly past. It's just a crow, but at least it's a Flores crow -- that sounds kinda exotic, huh?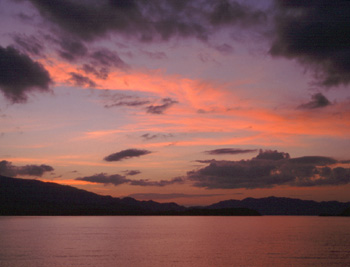 We often had glorious evenings on the deck watching dolphins, flying fish, and sunsets. One evening we saw a trio of whales. These two sunset pictures are from the same night, the first looking out to starboard and the second to port.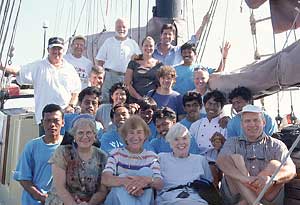 Here's the whole gang on the Adelaar: ten crew, eleven passengers, and one guide. We're smiling for the picture, but we're sad inside because this was taken on our last morning on the Adelaar.