wild
herps
Ameiva ameiva
—
Giant Ameiva
Some other names for this species:
Amazon Whiptail, Amazon Racerunner, Green Ameiva, South American Jungle Runner, South American Ground Lizard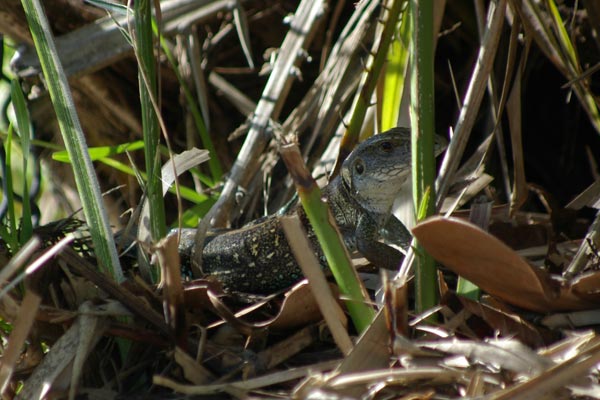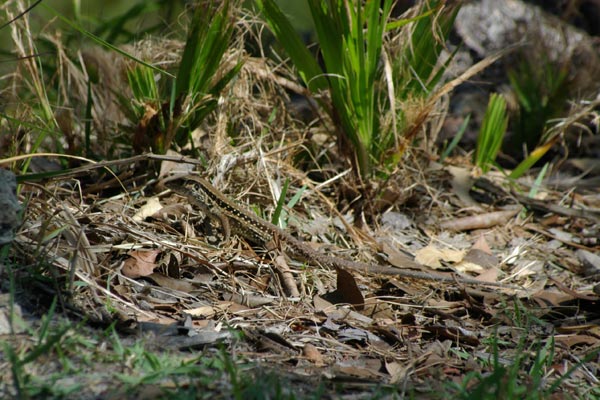 I ran across two of these colorful, speedy, and non-cooperative lizards while photographing
Gray's Spiny-tailed Iguanas
on the former grounds of the Crandon Park Zoo. Apparently this is another species that escaped from its former cages and has since formed a long-term population.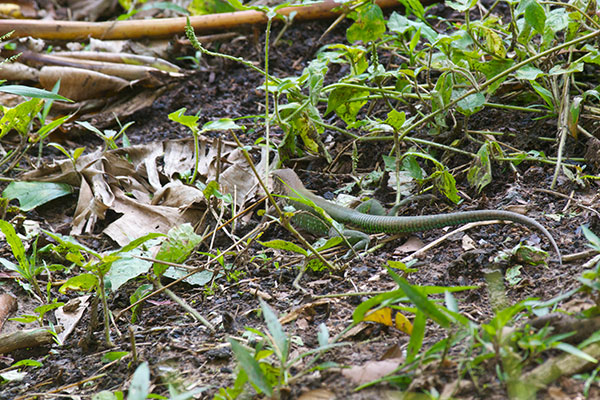 I spent a good forty-five minutes one partly-sunny afternoon waiting for one of the local ameivas to stop moving long enough to get a good picture. If I moved at all, they would instantly dash away and not be seen for at least several minutes. I never did get a good picture; this is the best I could do with a tripod and a 300mm lens.
Here is a complete list of the herps I saw in the wild on my 2014 MT Amazon Expeditions trip.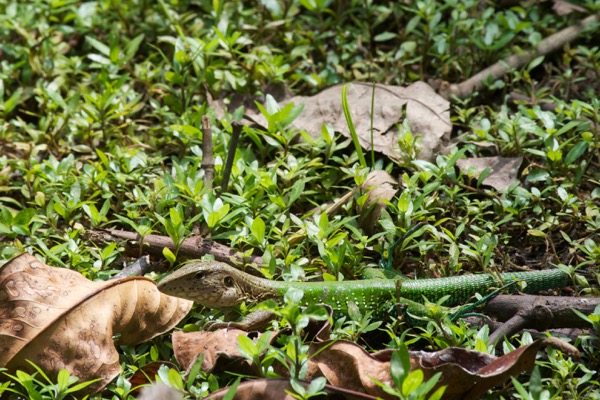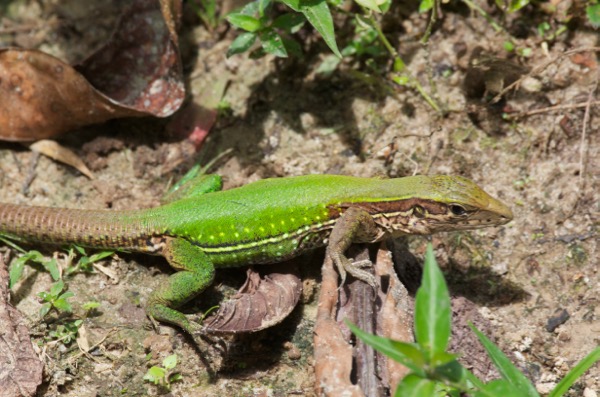 Online references:
Printed references: