wild
herps
Anolis ortonii
—
Amazon Bark Anole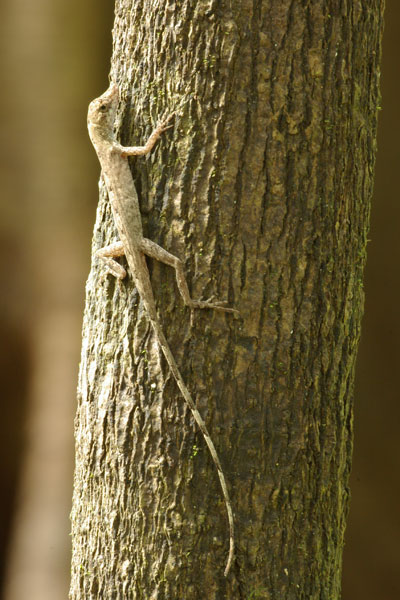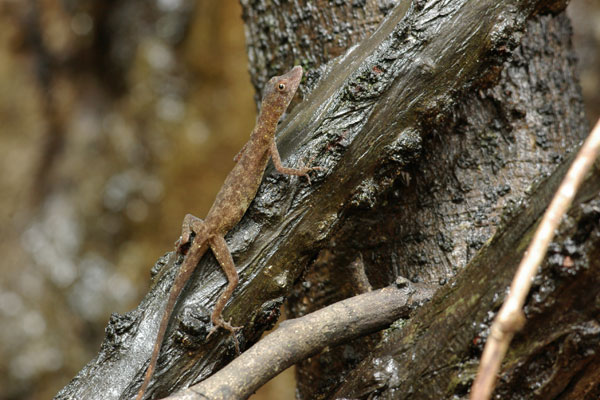 These anoles were extremely graceful and wary, leaping from twig to branch in effortless silence. We spent ten or fifteen minutes trying to maneuver the first one we saw into sitting still in reach of my camera. Eventually I got the first photo above. Later in the day I snuck up on a couple others without spooking them, including the one in the second photo above.
Here is an account of the four days we spent at Uakari Floating Lodge in the Mamirauá Sustainable Development Reserve.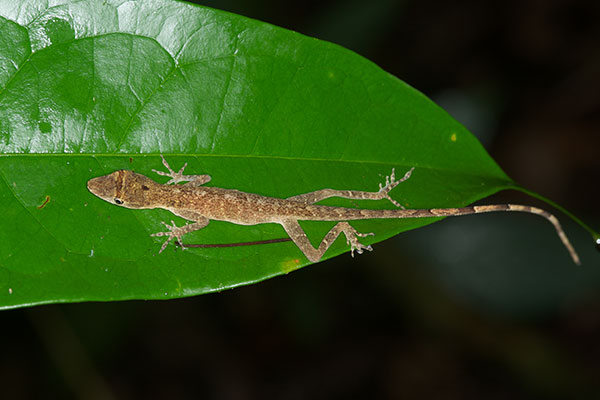 There were plenty of sleeping
Anolis ortonii
in 2014 as well. I still haven't seen one of these during the day in Peru.
Here is a complete list of the herps I saw in the wild on my 2014 MT Amazon Expeditions trip.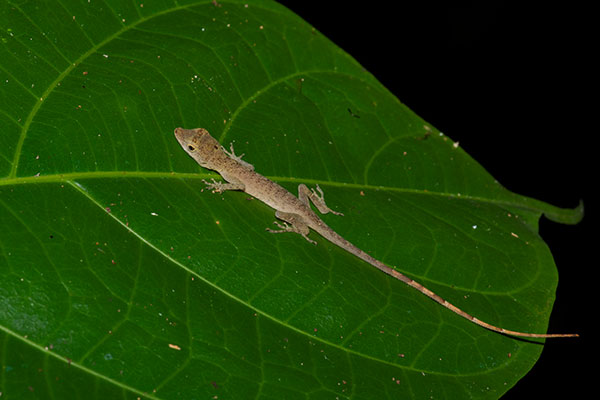 One last sleeping Peruvian anole, at least for 2014. This one's a youngster, about half-grown.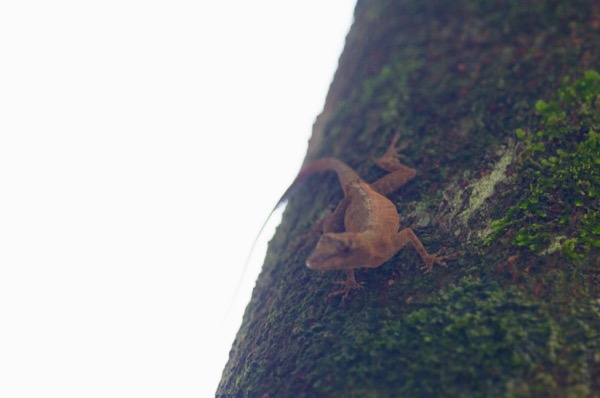 This is an obviously terrible picture of an anole occupying a palm tree just outside of the ticket counter at the zoo in Iquitos. The lighting was terrible, and the poor anole was spooked by the half-dozen crazy Americans trying to take its photo. This was the only shot I got, which is a shame because of all the anoles I've seen in Peru, this is the one that I'm most confident is in fact
Anolis ortonii
. I'm a little worried that any or all of the others might really be
Anolis fuscoauratus
.
My Travelogues and Trip Lists page includes a complete list of the herps I saw in the wild on my 2016 MT Amazon Expeditions trip.
Printed references: