wild
herps
Ameerega trivittata
—
Three-striped Poison Frog
Also known as:
Three-striped Arrow-poison Frog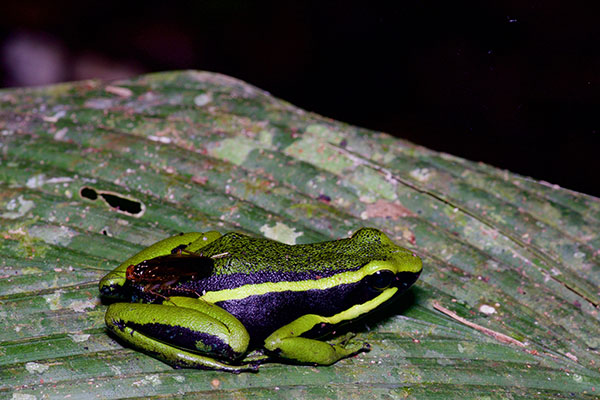 With an adult length of nearly two inches, this is the largest of the poison frogs in Peru. It is not particularly uncommon, but I hadn't seen any in my previous two trips to the area, so I was very happy to see this one sleeping on a leaf at night.
I didn't even see the cockroach at the time. I lined up my photo and took a couple of shots. The cockroach was only present on one of them. Photo bomb!
My Travelogues and Trip Lists page includes a complete list of the herps I saw in the wild on my 2016 MT Amazon Expeditions trip.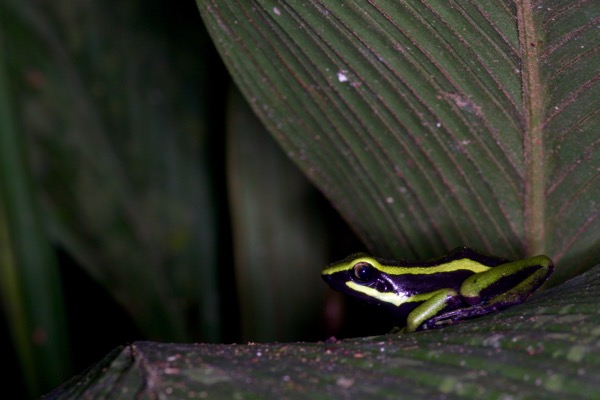 It took three trips to Peru to find my first Three-striped Poison Frog, but it took only another day to find my second one. The rainforest humidity had conked out both of my external flash units by the time I saw this one, so I had to rely on the relatively feeble built-in flash on my older camera body.
Printed references: