wild
herps
Bothrops atrox
—
South American Lancehead
Also known as:
South American Fer-de-Lance, Fer-de-Lance, Common Lancehead, Brazilian Lancehead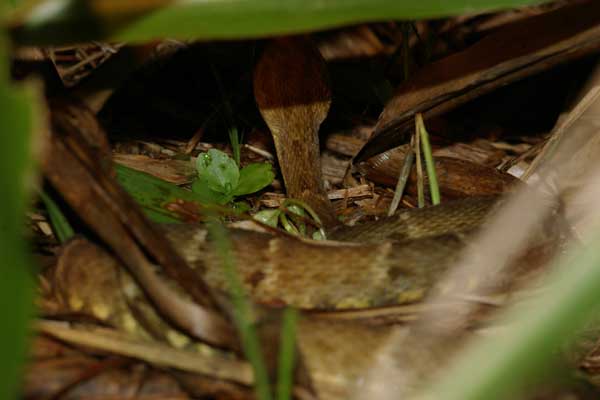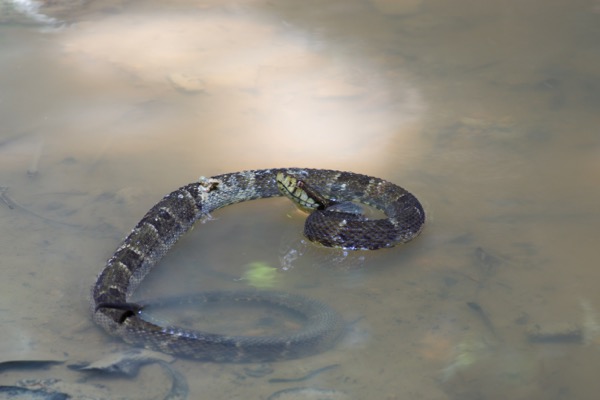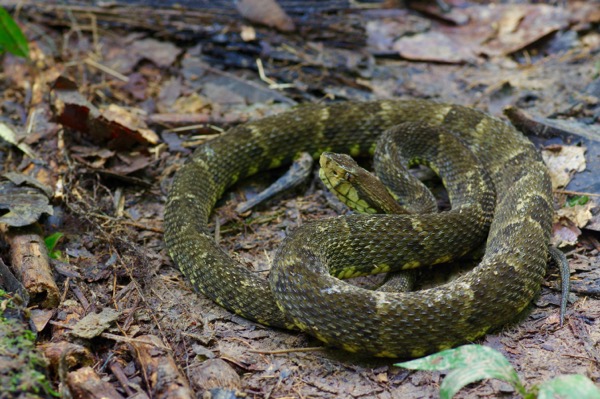 A decade and multiple trips to South America later, I finally got decent photos of this common species. This one was seen moving on the shore of a rainforest stream by Kevin Urbanek, who followed it into said stream, then splashingly chased it down the stream under the mistaken impression that it was a harmless water snake. Fortunately those of us on the shore shouting at him instilled enough doubt that he made a last-second decision not to grab it barehanded. Matt Cage eventually captured it with tongs and got it to settle down, first in the water, and then on a forest trail.
My Travelogues and Trip Lists page includes a complete list of the herps I saw in the wild on my 2016 MT Amazon Expeditions trip.
Printed references: