wild
herps
Boophis doulioti
—
Douliot's Bright-eyed Frog
This species looks exactly like
Boophis tephraeomystax
, and was formerly included in that species. They have different calls though (and presumably different DNA!).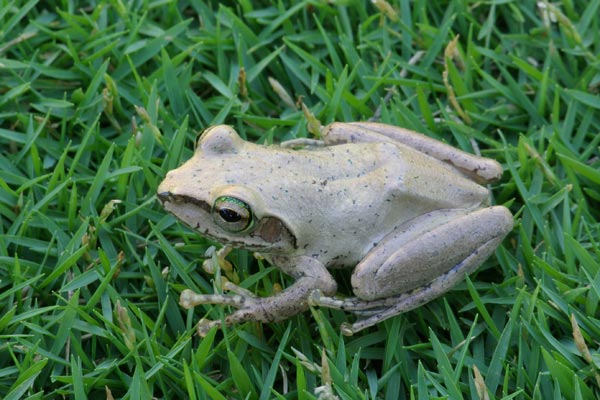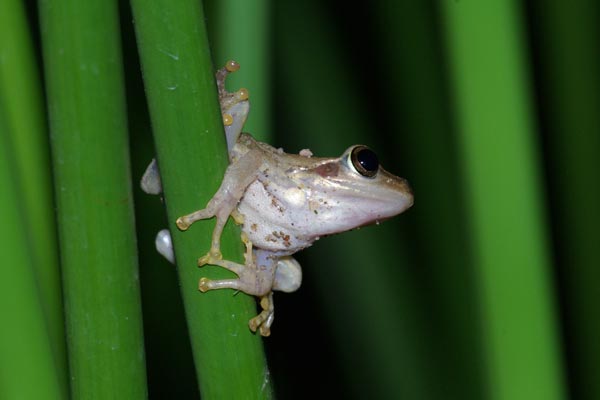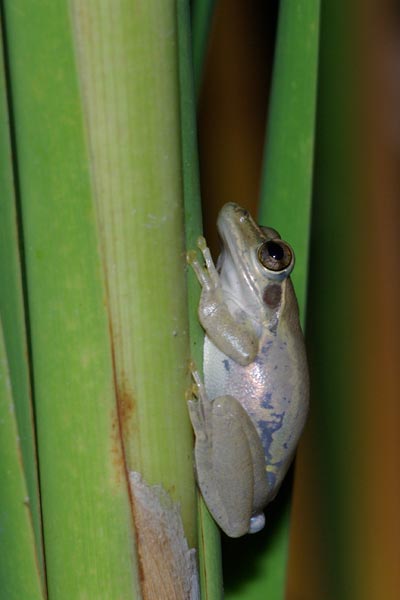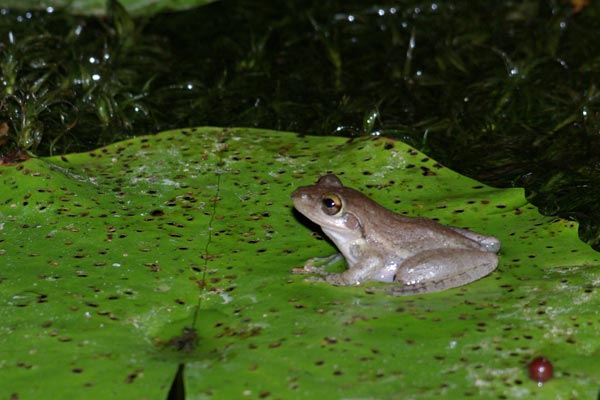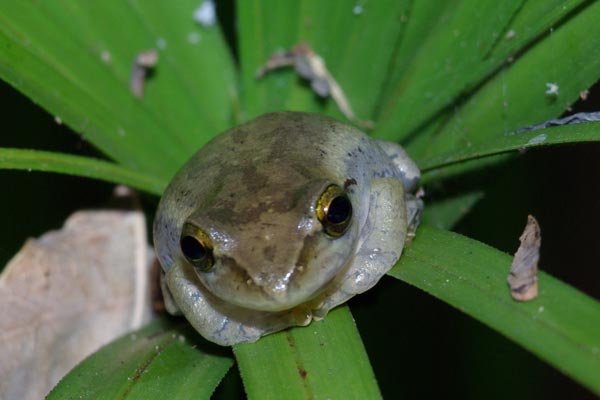 Anjajavy contains a small, beautifully manicured garden where afternoon snacks and tea are served on a grassy lawn. Usually a troupe of Coquerel's Sifakas pass through the garden at about this time as part of their afternoon meal circuit. A pond fills the middle of the garden area, and these small frogs fill the pond. During the daytime I found one or two of these frogs around the pond's edge, but at night there were dozens and dozens of them.
I had originally identified these as Boophis tephraeomystax. Thanks to Madagascar frog expert Devin Edmonds for correcting me.
Here is a list of all the reptiles and frogs I saw on this trip to Madagascar.
Printed references: