wild
herps
Calumma parsonii
—
Parson's Chameleon
Subspecies I've seen: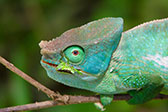 C. p. cristifer
Parson's Chameleon
Calumma parsonii cristifer
—
Parson's Chameleon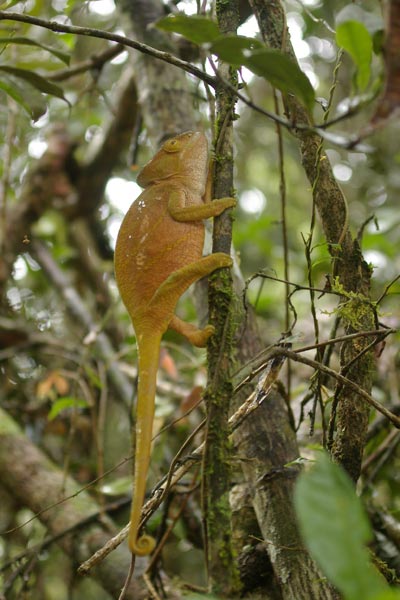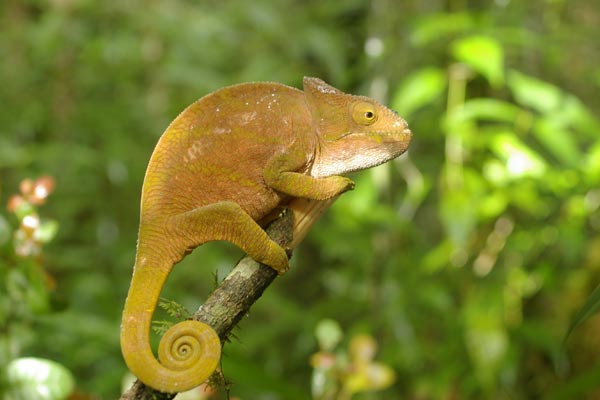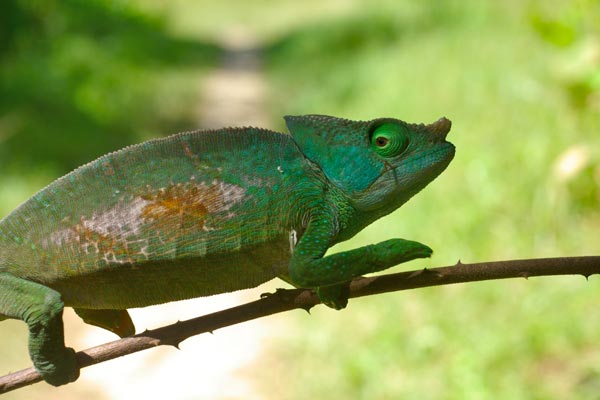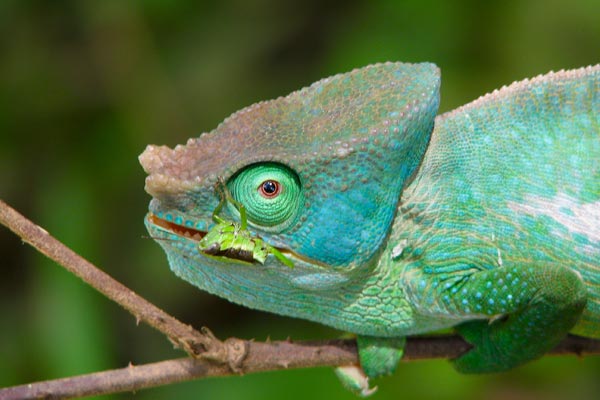 Calumma parsonii
is generally considered either the largest or second-largest species of chameleon.
Furcifer oustaleti
can get a little longer, but
Calumma parsonii
gets a little heavier.
We saw two individuals. The first, orangeish one is an adult female that our guide found in the middle of the forest. It was heading straight up a vine when we momentarily detained it for a few photos. The second, turquoise one is an adult male that was just off a trail. It's busy munching a grasshopper. The fourth photograph here was taken by my wife Monica Rua.
Here is a list of all the reptiles and frogs I saw on this trip to Madagascar.
Printed references: