wild
herps
Furcifer pardalis
—
Panther Chameleon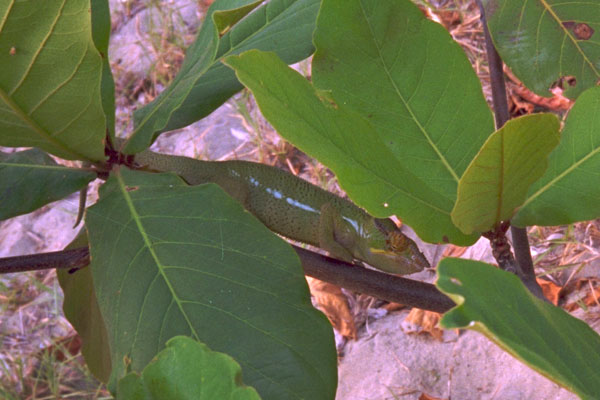 This large Panther chameleon was living in the vegetation in the narrow strip of sandy beach between our room and the ocean, a seemingly unlikely place for a chameleon. One afternoon we watched it climb up into a palm tree, awkwardly but determinedly.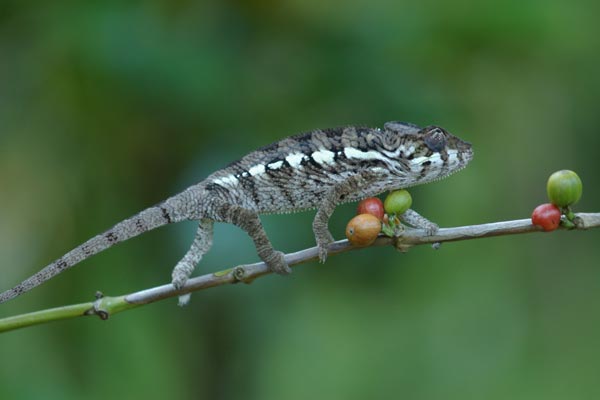 We saw this chameleon in the small village that was right next to our accommodations in the eco-lodge Chez Arol. Our guide Armand said that the trees in the village were the best place around to find Panther Chameleons, and we hadn't seen any yet on this trip, so off we went one afternoon. Along the way, we came across a nice
Madagascar Tree Boa
. While we were admiring the snake, Armand told a villager what we were looking for, and shortly thereafter we were admiring this beauty, with the villager pocketing a small tip.
Here is a list of all the reptiles and frogs I saw on this trip to Madagascar.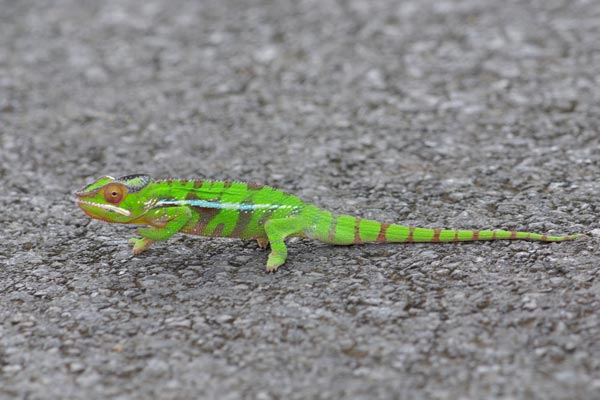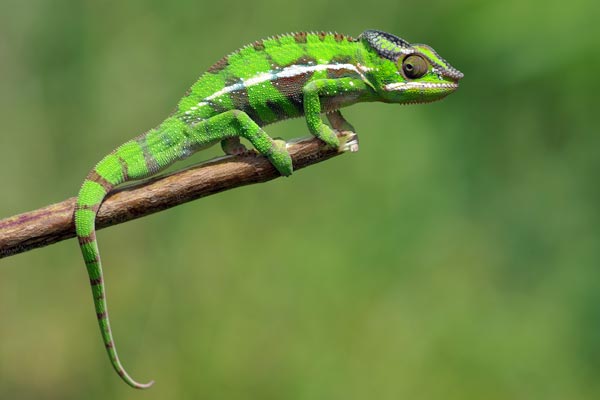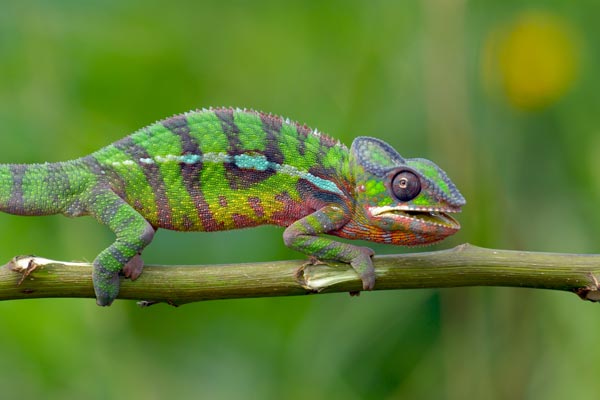 In Madagascar, you should drive slowly and carefully down the roads, because you really want to avoid causing trouble to any creatures as beautiful as these. These are two of the five chameleons we saw meandering across the road between Antsiranana and Ankarana Special Reserve.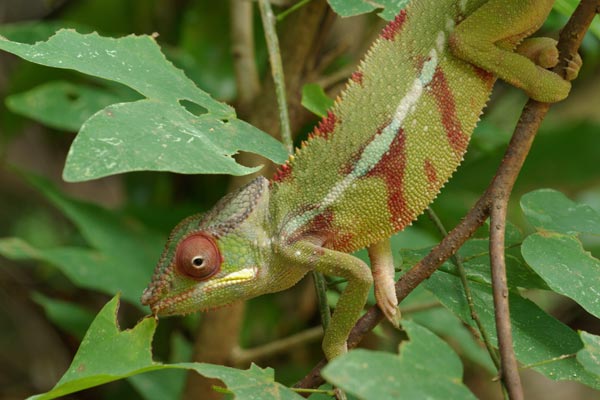 We saw a few Panther Chameleons at Ankarana, with various color patterns. None of them were as beautiful as the ones we saved from being roadkill outside of Antsiranana though.
Printed references: