wild
herps
Cyrtodactylus pubisulcus
—
Inger's Bent-toed Gecko
Also known as:
Inger's Bow-fingered Gecko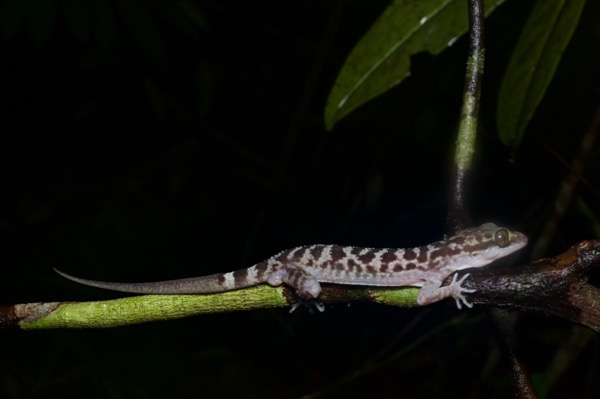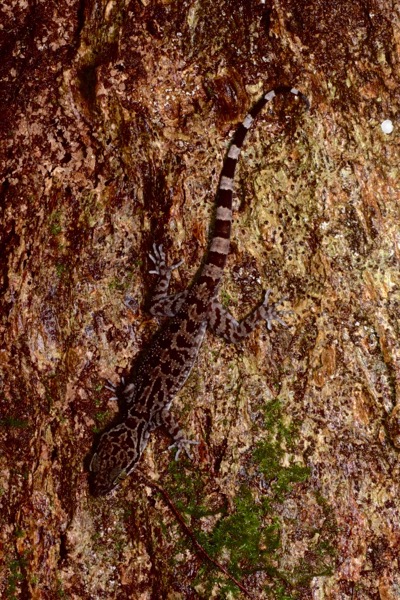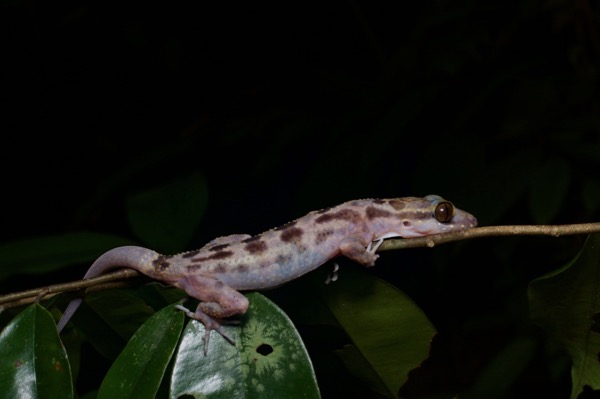 These two have such different overall appearance that I wouldn't be surprised if they turned out to be different species, but as far as I have been able to tell they are just "dark phase" and "light phase" C. pubisulcus.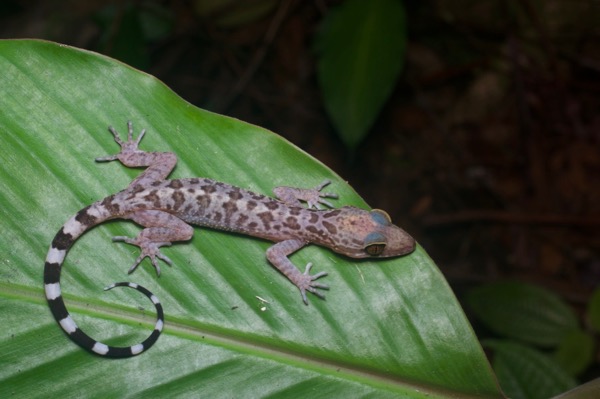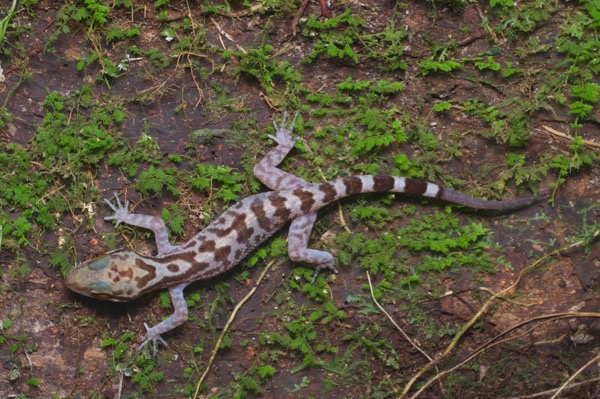 Last year at Kubah I didn't see any small
Cyrtodactylus
at all, only the significantly larger
Cyrtodactylus consobrinus
. This year I saw a number of the little ones. Currently
C. pubisulcus
is the only small
Cyrtodactylus
recognized from this area.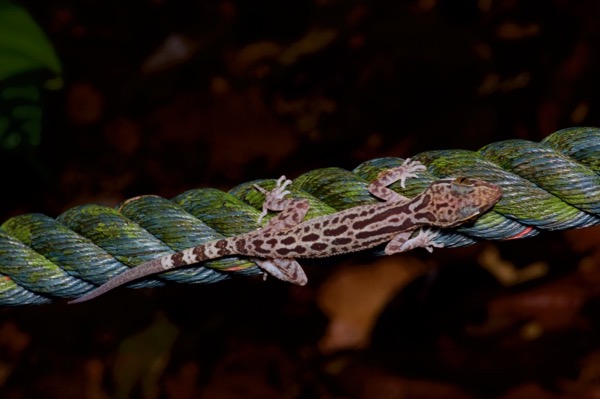 Here's a very similar-looking individual from nearby Gunung Gading.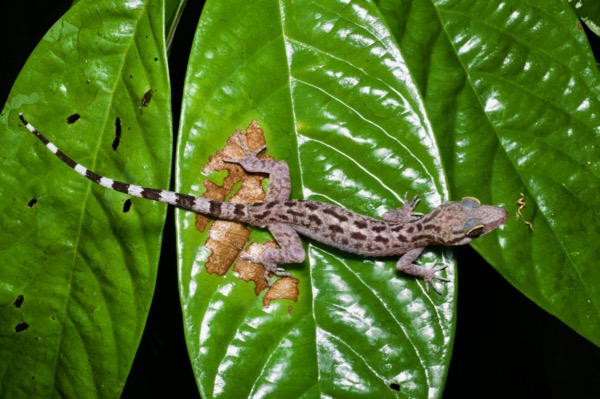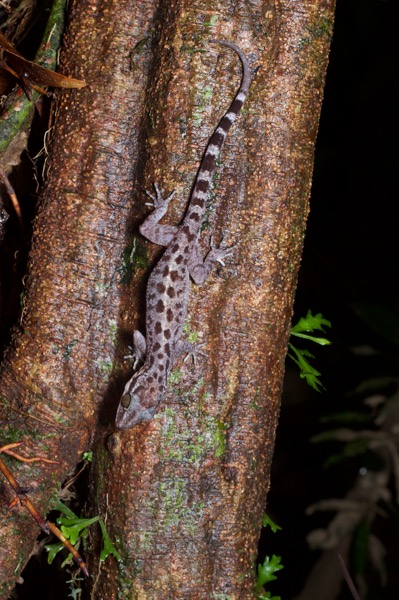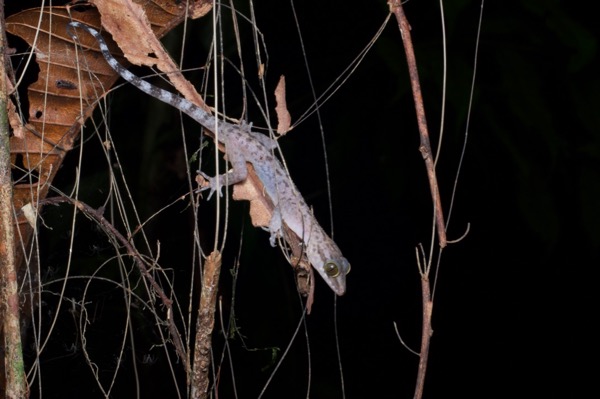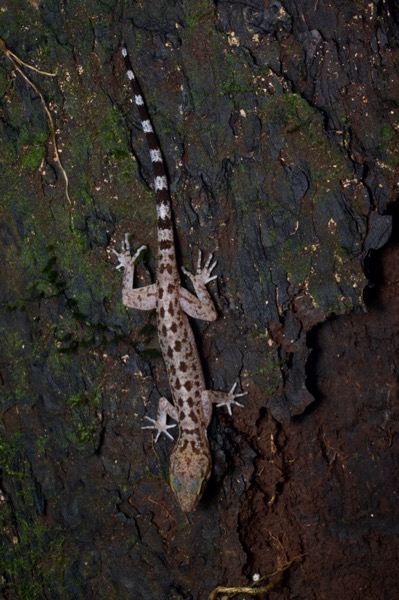 To my knowledge, Cyrtodactylus pubisulcus is the only small Cyrtodactylus at the lower elevations of Mulu National Park. Cyrtodactylus baluensis is known from the highlands, but we didn't go up high.
Online references:
Printed references: