wild
herps
Cyrtodactylus quadrivirgatus
—
Four-striped Bent-toed Gecko
Also known as:
Marbled Bent-toed Gecko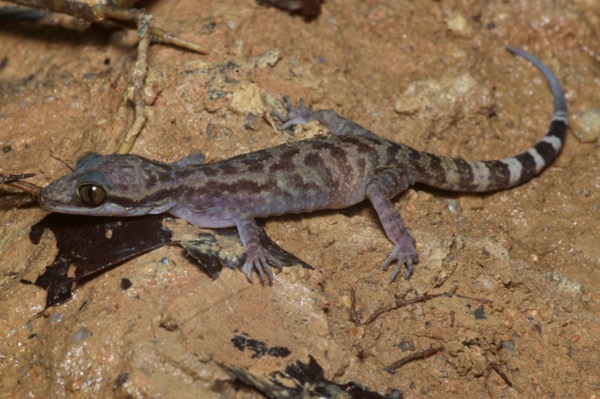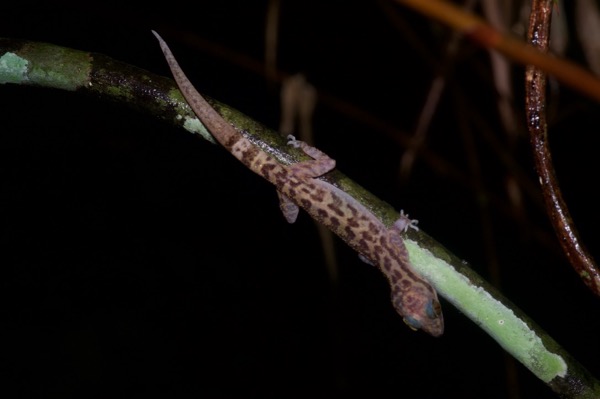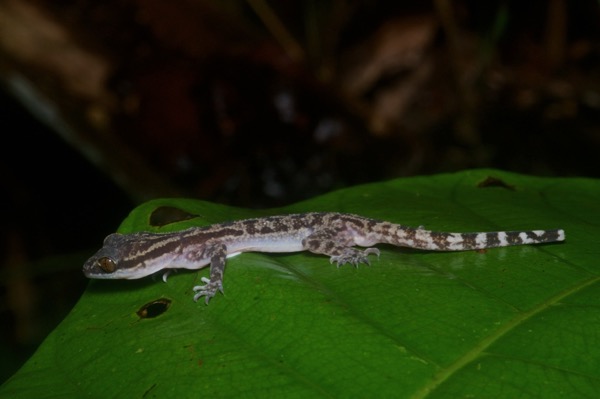 The species is named for the four parallel dark stripes down the length of the body, which distinguish them from the many other similar-looking Cyrtodactylus species. Or at least that's what many of the references say. In reality, the patterning of this species is highly variable. I must have seen a couple of dozen of these guys in Peninsular Malaysia and none of them sported the classic four parallel dark stripes.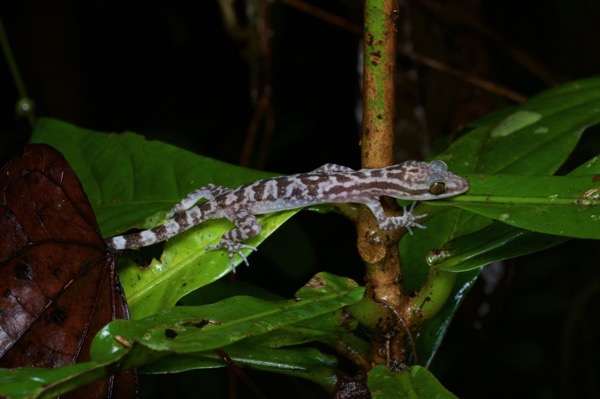 I think that all of the smaller
Cyrtodactylus
geckos that I saw in Peninsular Malaysia belonged to this species. This species also inhabits Borneo, but I believe that all of the more-or-less identical-looking geckos I saw in Borneo belonged to
a different species
. Taxonomy is so confusing.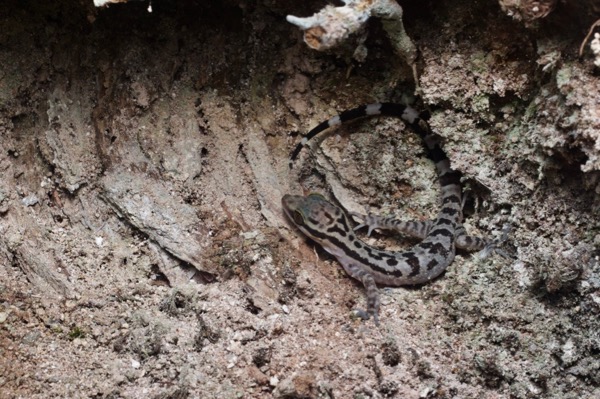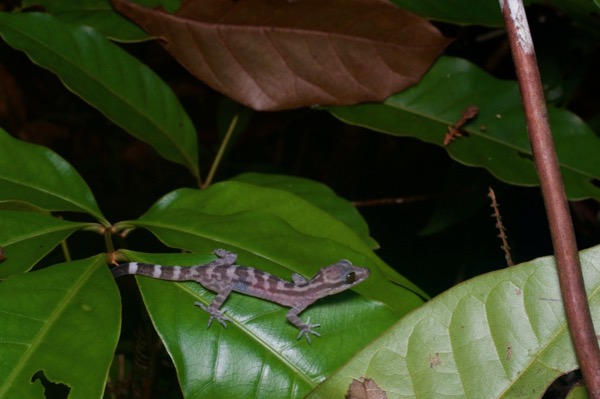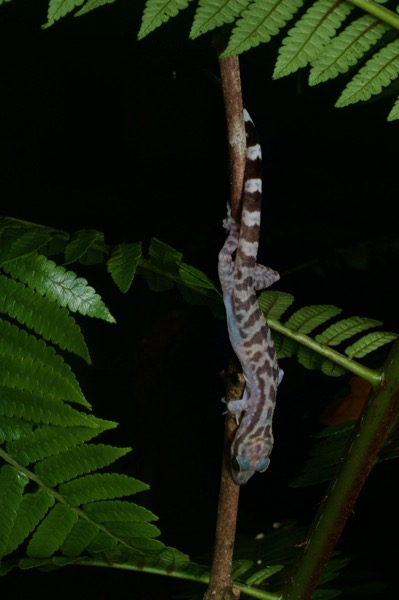 New Cyrtodactylus species are being found/described frequently. It wouldn't surprise me at all if the populations from different isolated mountains were determined to be different species someday.
Online references:
Printed references: