wild
herps
Eutropis rudis
—
Brown Mabuya
Some other names for this species:
Rough Mabuya, Rough-scaled Brown Skink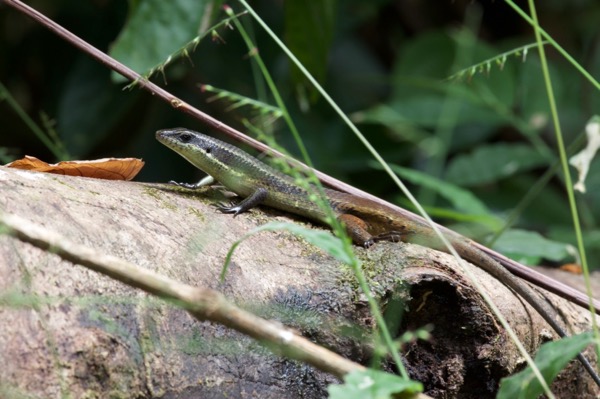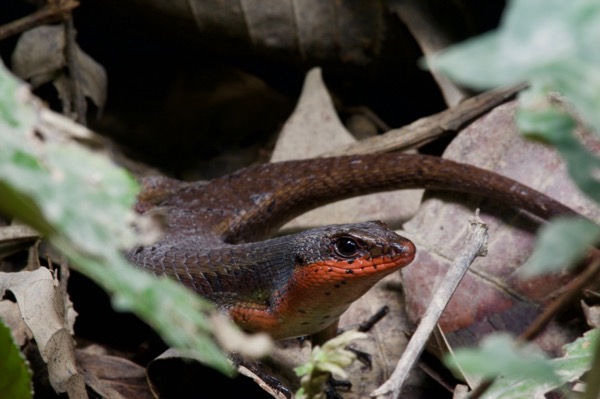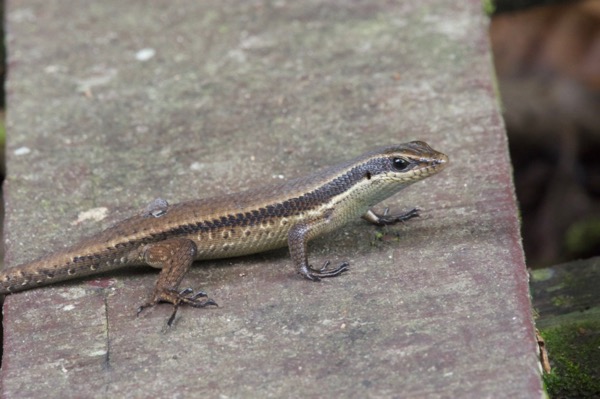 The crimson throats of adult males make identification easy. Younger males and females have a more generic skinky look that can be difficult to distinguish from
Eutropis multifasciata
.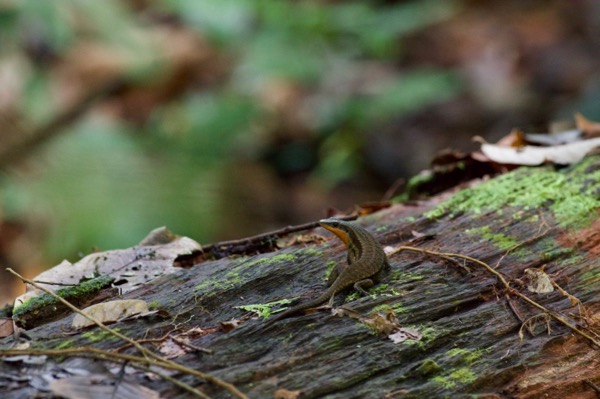 Another easily recognizable adult male, though this one was considerably more wary.
Online references:
Printed references:
Das, I. 2004. Lizards of Borneo
Malkmus, R., Manthey, U. Vogel, G., Hoffmann, P., & Kosuch, J. 2002. Amphibians & Reptiles of Mount Kinabalu (North Borneo)
Manthey, U., Grossmann, W. 1997. Amphibien & Reptilien Südostasiens