wild
herps
Eutropis multifasciata
—
Common Sun Skink
Also known as:
Brown Mabuya, Indonesian Skink, East Indian Brown Mabuya, Many-lined Sun Skink, Four-striped Mabuya, Many-striped Skink, Village Brown Skink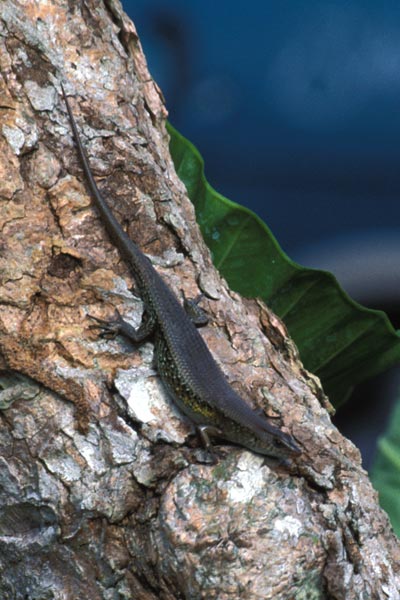 These charmingly plump skinks were abundant at our hotel, the Puri Kamandalu. For such pudgy fellows they had no trouble racing up and down the trees.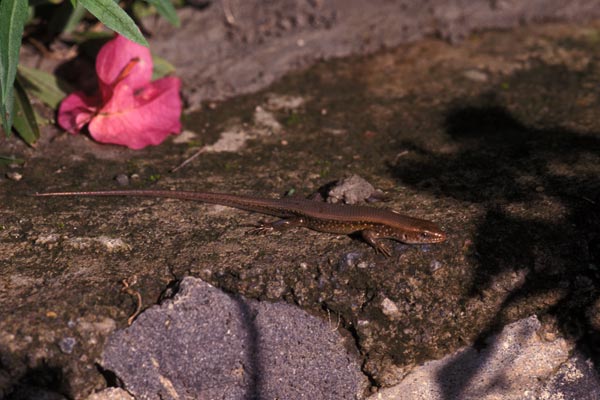 This one's a female, with no yellow on the sides. Though common, the skinks around the hotel were wary of my camera, and I only got a few photos.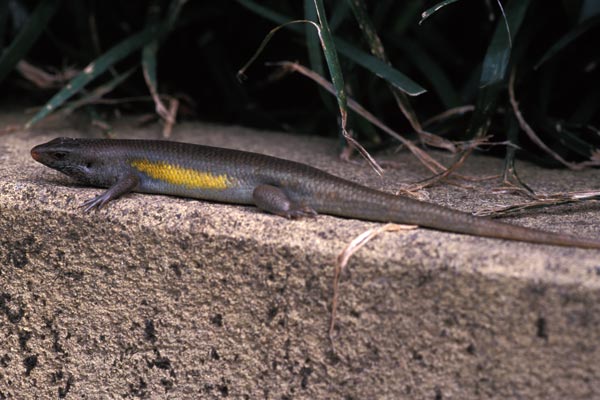 This one's an adult male, with bright yellow sides and a red snout tip. The ones hanging out on the grounds of Bali Bird Park were more approachable, probably because they were used to all the visitors.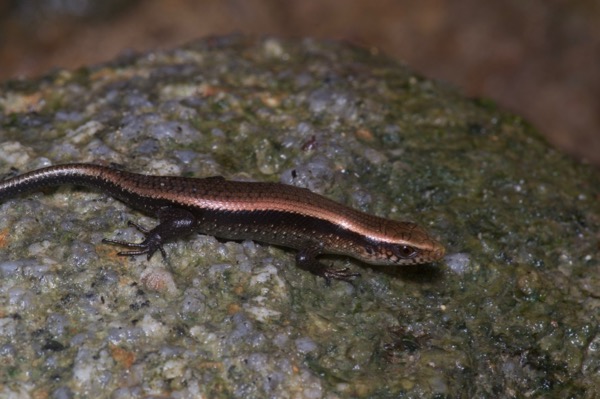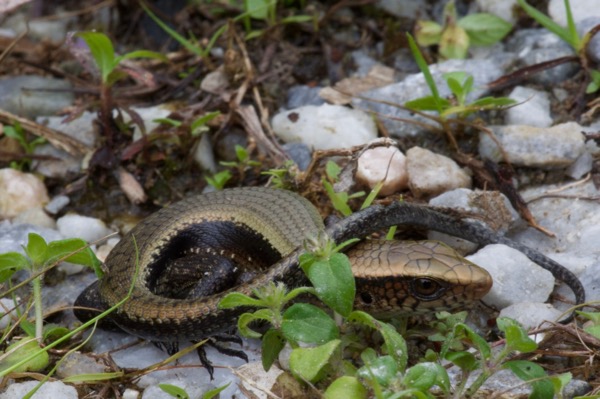 Stephen from the wonderful naturalist's B&B called
Stephen's Place
helped me look for herps one morning when herps were few and far between. We found this baby skink and also an adult, but the adult's tail broke off, which made me sad, so I'm not including its picture here. Even though I know skinks lose their tails all the time and are often none the worse for it, I hate the thought of negatively affecting the lives of the creatures I'm just trying to photograph.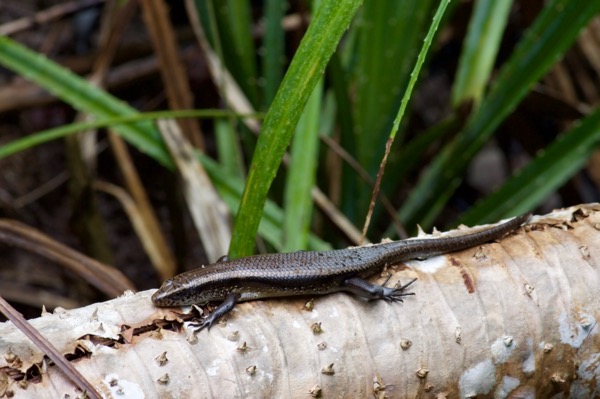 While checking in to Permai Rainforest Resort, I noticed this big adult skink basking on a fallen palm trunk just a few feet away from the check-in desk. After I was led to my excellent treehouse room, I grabbed my camera and tripod and headed straight back to the check-in desk to see if the skink was still there. As you can see, it was.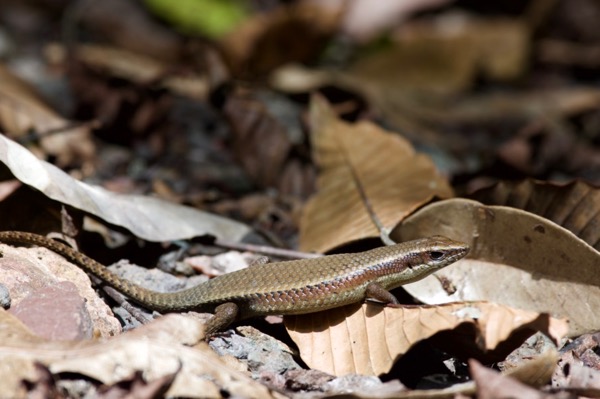 My understanding is that the orange/red side stripe on this skink identifies it as this species rather than the similar
Eutropis rudis
, which has a dark brown light-edged side stripe.
Printed references: