wild
herps
Enyalioides laticeps
—
Amazon Forest Dragon
Also known as:
Amazon Wood Lizard, Guichenot's Dwarf Iguana, Broad-headed Wood Lizard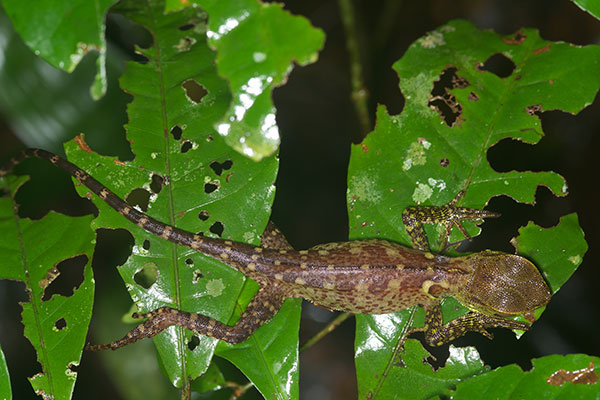 I spotted this sleeping lizard on a hike with Mitch Berk on our last night of this Peruvian Amazon adventure. I had previously seen a couple of similarly-sized small green sleeping lizards at night, and assumed that this was the same species,
Plica umbra
. I took a photo or two from above but didn't give it much thought.
The next day I ran into Mitch, who said that he thought something about the shape of the lizard's head didn't seem right for Plica umbra, and he compared with some other photos and concluded that it was in fact a tiny baby Enyalioides laticeps, a species that neither of us had yet seen, and which I particularly wanted to see as it would be my first representative of the lizard family Hoplocercidae. Dick Bartlett took a look at the photos and agreed with Mitch, so there you have it: new species for my life list, in a new genus, in a new family. Good thing I had bothered to take a photo, even if it is a pretty crappy one.
Here is a complete list of the herps I saw in the wild on my 2013 MT Amazon Expeditions trip.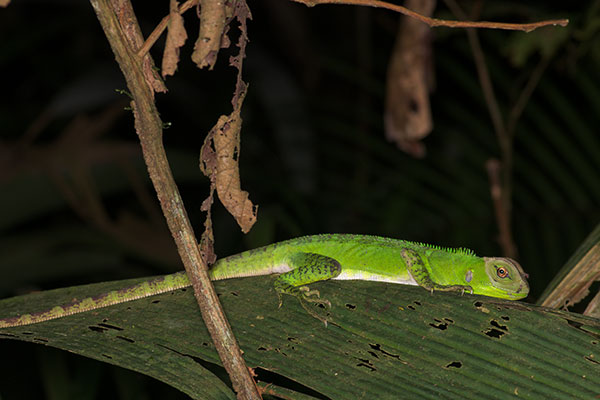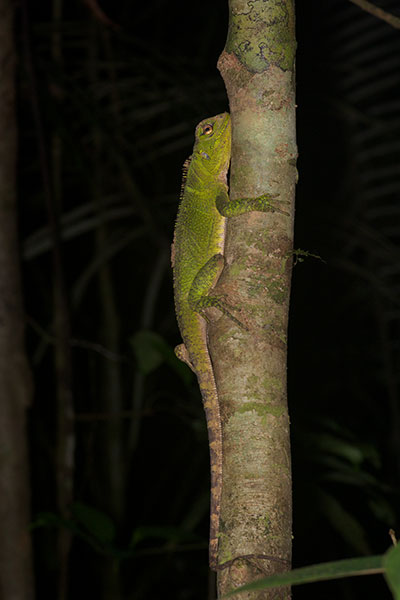 On this year's trip to Peru, we saw many more sleeping
Enyalioides laticeps
than the single one from last year. Here are a couple of fairly large ones from our first night out.
Here is a complete list of the herps I saw in the wild on my 2014 MT Amazon Expeditions trip.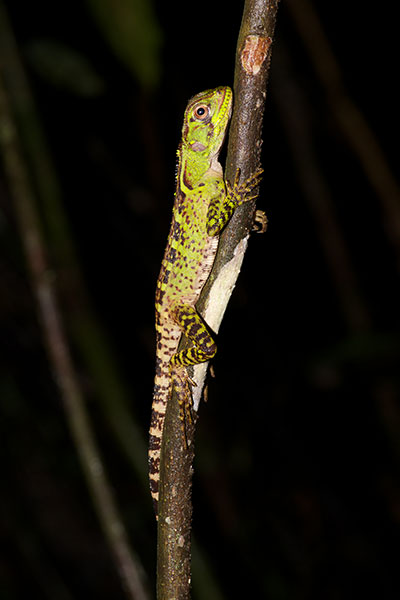 This one has a nice combination of bright green and strong pattern.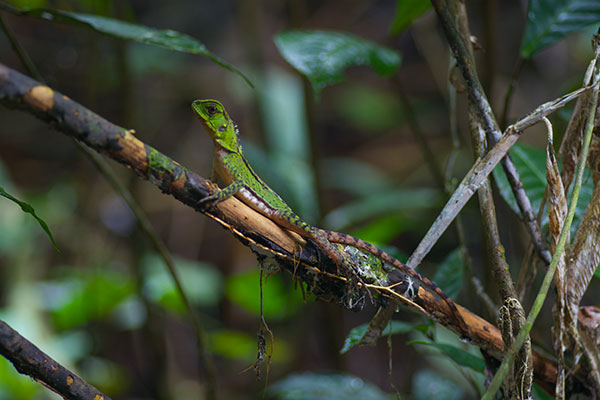 So far this is the only one of these lizards that I've ever seen during the day. They are much easier to find when they are sleeping!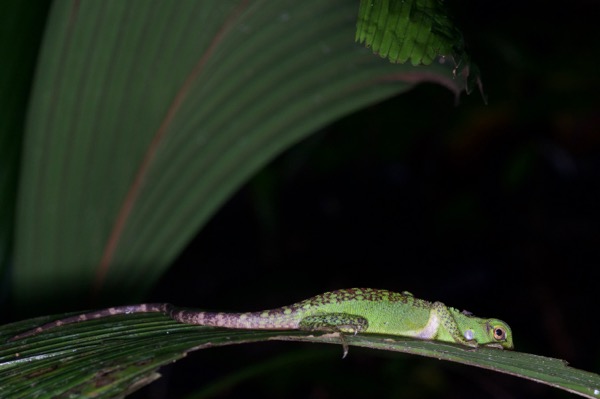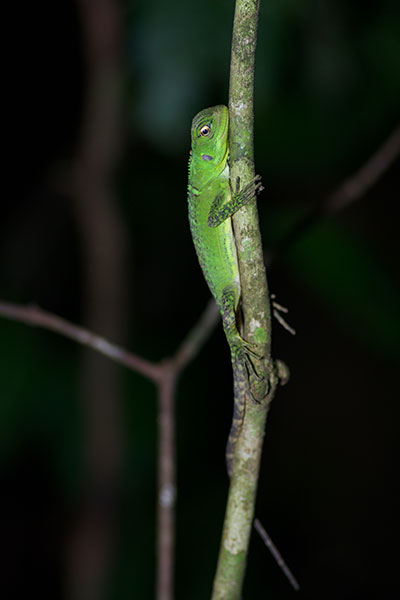 Here's another more from a few nights later. I saw several others on this trip also, all of which were sleeping in the vegetation at night. Across my three visits to this area, I must have seen at least twenty of these at night, and exactly one during the day.
My Travelogues and Trip Lists page includes a complete list of the herps I saw in the wild on my 2016 MT Amazon Expeditions trip.
I saw another nice assortment of these beautiful lizards on my fourth trip to this part of Amazonia. As is usual, all of them were resting at night in vegetation; I have still only seen one individual during daylight hours. This one is perhaps a gravid adult female, based on the bulging belly.
And finally, a particularly distinctively patterned adult (male, I think).
Online references:
Printed references: